Welp, this is what it looks, without further ado: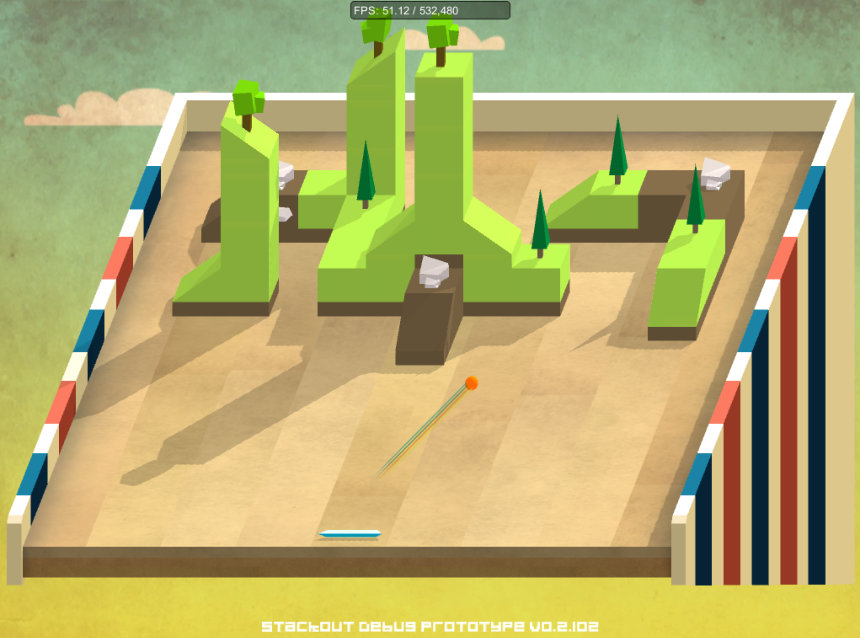 Other scenarios that we want to achieve for now, are:
- desert
- city
- And of course *drumroll* circus
We also enlarged all the bricks, because otherwise it became pretty tedious and boring to eliminate all of these (a bit like the original Breakout, which we've never been particularly attracted to precisely by the factor of boredom). Now you can finish a level pretty fast, and the score is also based on the total rebounds on the pad occurred, making the gameplay less hectic and more "targeted".
That's it for today. Stay tuned to the final contest outcome. Daniele is using all of his 5 octopus like coding armatures to get the piece finished in time !