Overtime you've grown stronger; we gained access to weapons cache's, upgraded gear, developed new tech and even found lost artifacts of power to counter the endless waves of clones. Well we weren't the only ones who've been upgrading. Kevin has been busy, he's brought something new along, oh it's happened before, you know him as the Husk, and you know how to deal with him. This time though, this time it's different. Refined technology to counter a unrefined nature, a temper that out matches even the Fleshpounds berzerker rage. Once that switch is flipped even a raging fleshpound runs for cover. Funny, those two may have made a cute couple had things been different. Well I hope your new toys are up to the job because she isn't going to hold back.
- Trader just before last orders.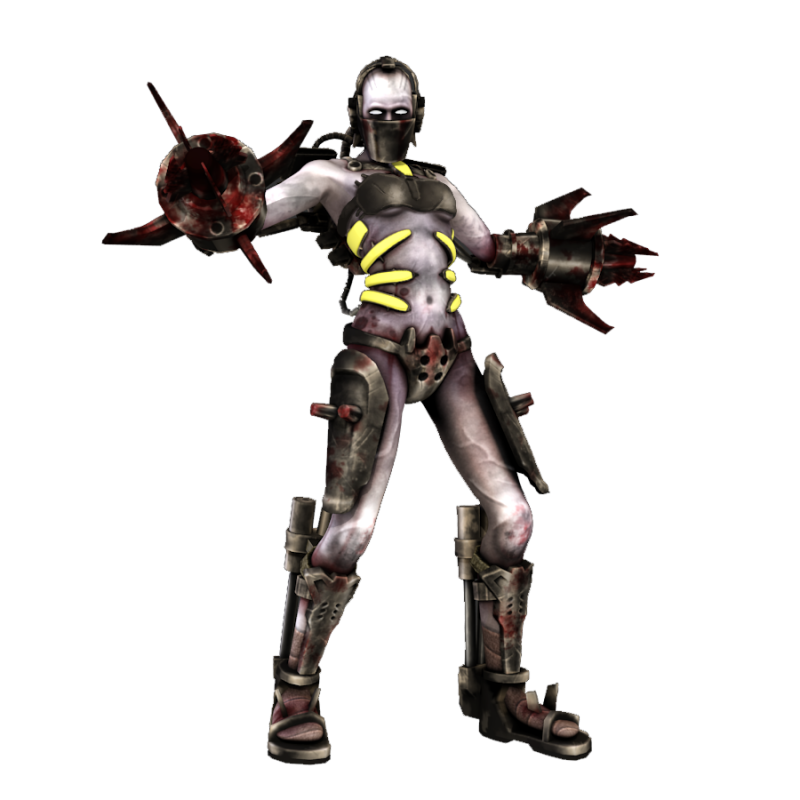 The female fleshpound by Whisky, Hipnox and Poosh is now available to download! We have entered a public beta stage. So the mod isn't fully finished yet but is in a fully playable state. Why not download the mod and give it a go!
New custom ZED for Killing Floor. A Female Fleshpound, she isn't simply a a reskin, she has custom behavour and values to set her apart from the Fleshpound. She may be weaker, yet she is faster and a damn sight more pissed off.

Download can be found on our mod page.
Known Issues
Nearly all sounds are place holders.
Some animations have not been completed; expect some log spam in that regard.
Players that don't have the karma data installed will see the FFP disappear when she dies, this is because there is no fall back death animation. This will be most evident on servers when players join and download the files from the server.
Ragdoll is temperamental.
If you find any more please let us know either here, or on the TWI boards.
-Whisky