Hello guys!
This is our first post about our first game ever, which is going to be "Lápis-Azul". The game is about the history of Portugal throughout the era of Estado Novo, where the country suffered from a Dictatorship.
In this first post we are showing a bit of our creative process through some mood boards and some mockups, we will be making weekly posts on the development of our game.
In this mood board, we are defining an environment where the protagonist will be enveloped, we are also setting on a color palette to help us define our game better.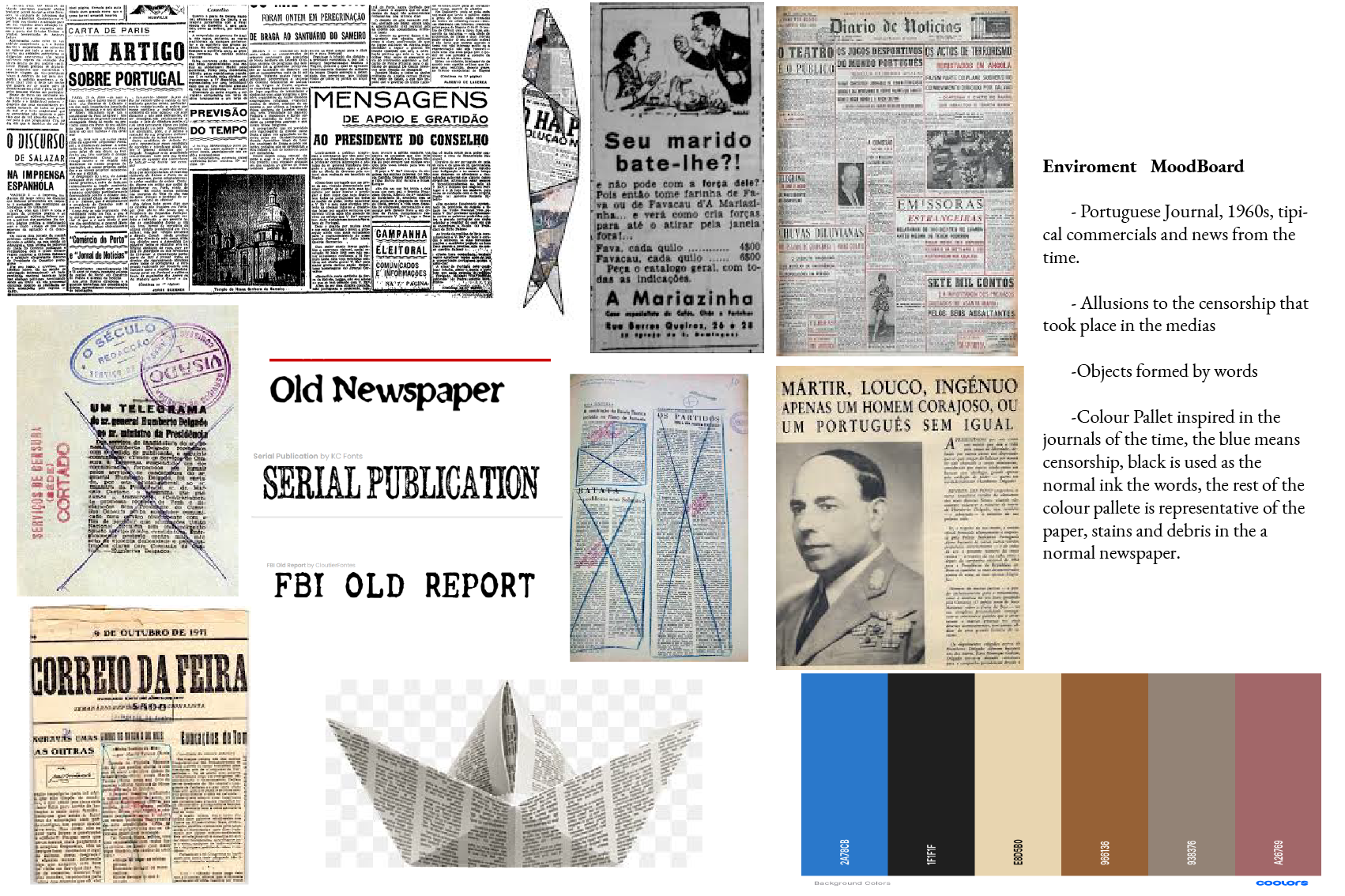 In this mood board we are displaying several art styles to give us base ideas and inspirations, in our case a journalist and noir vibe. We also try to encompass a bit of satire and exaggeration in these art styles. As references present here, we have Monty Python, Amadeo de Souza Cardoso, and Almada Negreiros.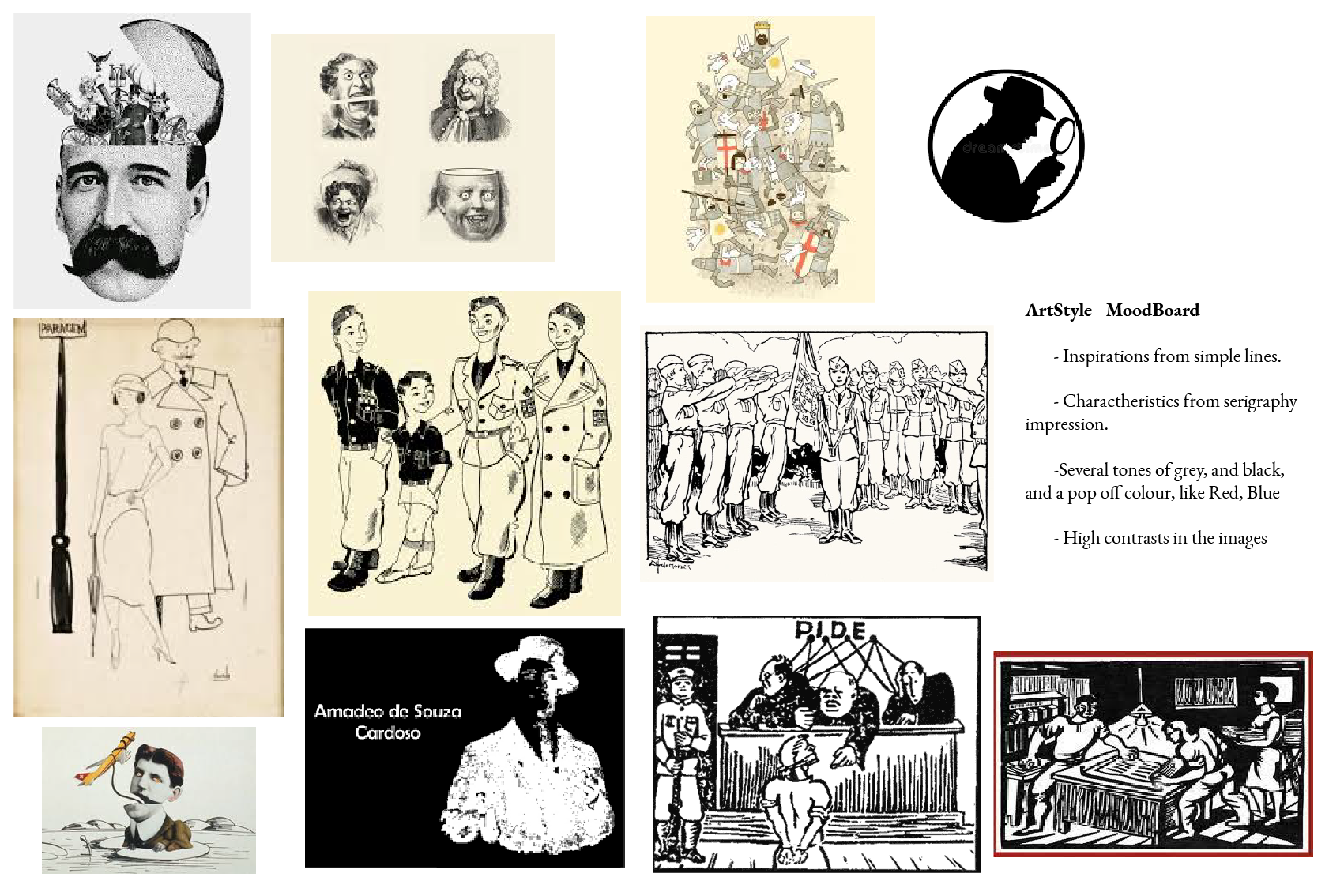 In the next images are represented some thumbnails and rough sketches of what could be possible layouts and styles, for the environment of this game.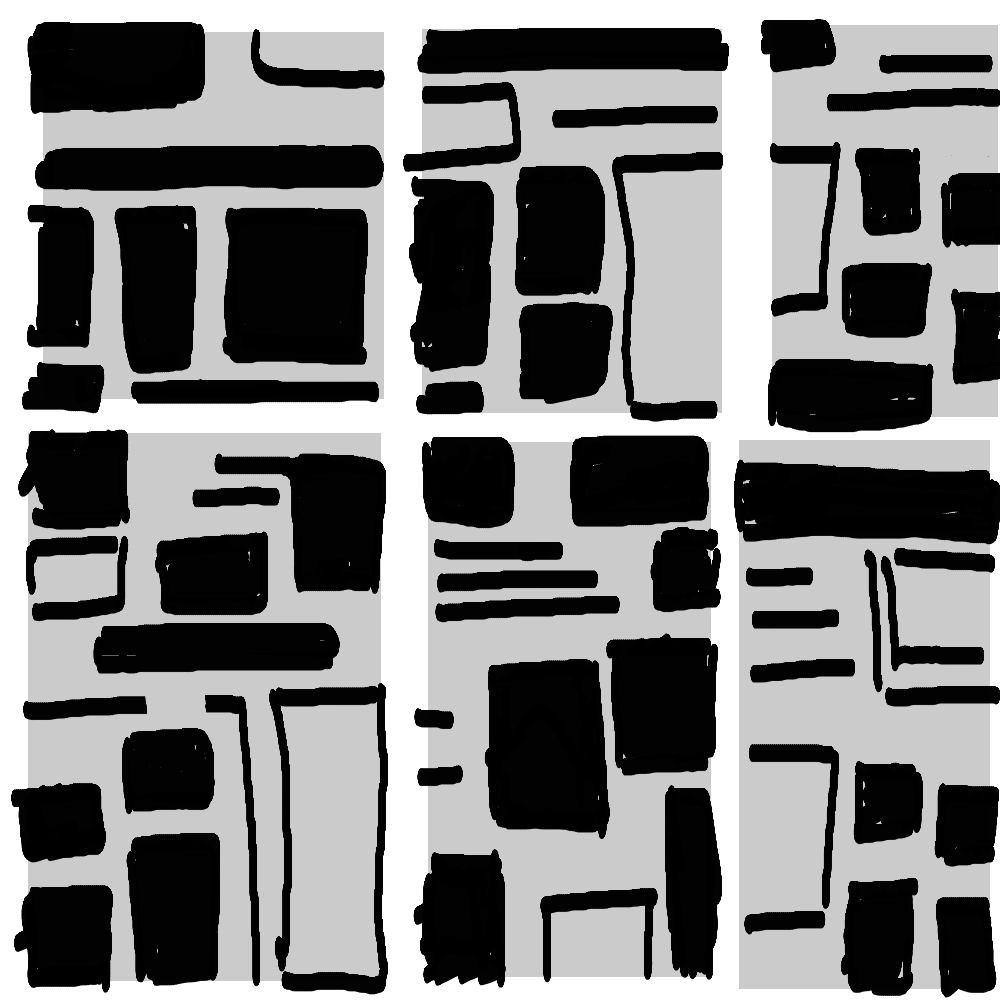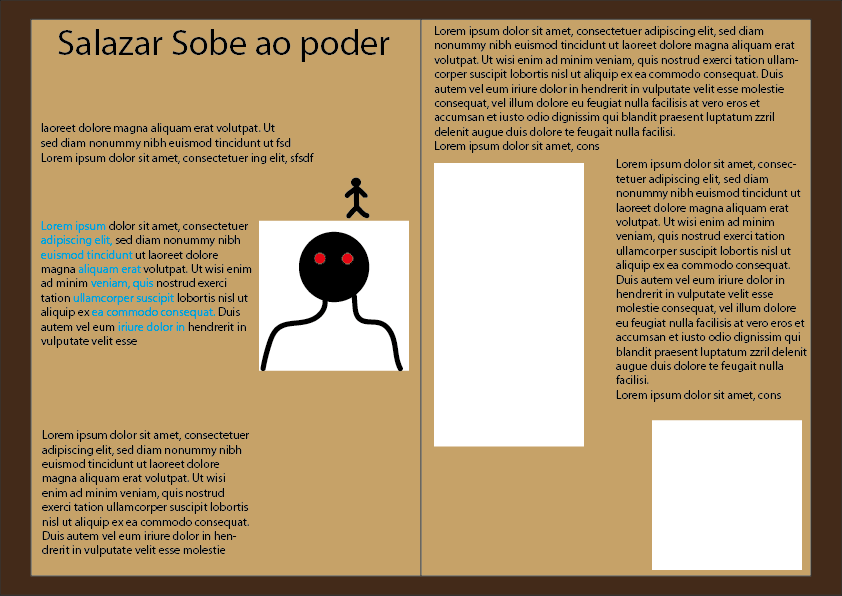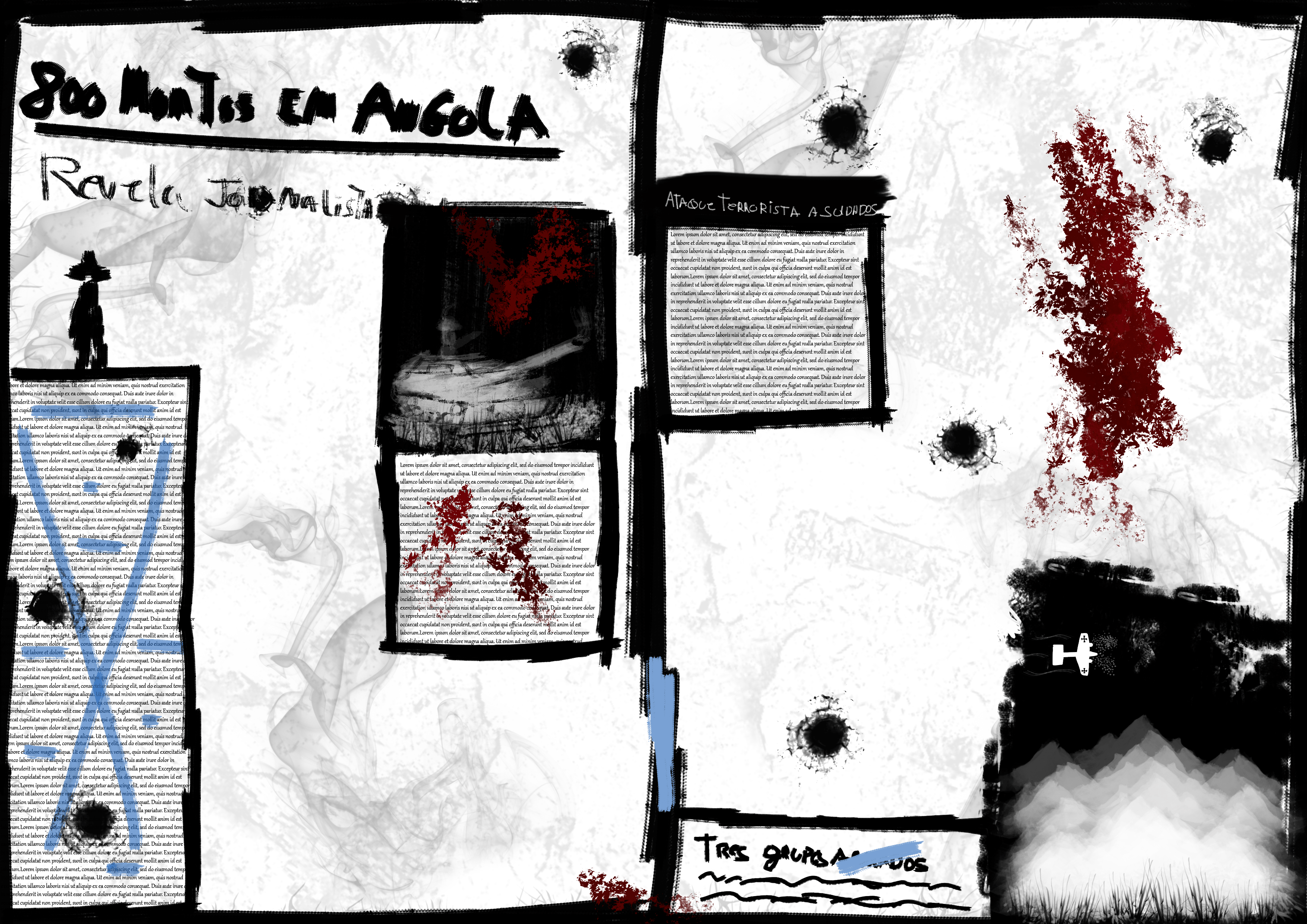 We sincerely hope you enjoy, and tune in next week, for our next update on this little project!