Hello! Welcome to Dark Haze.
We'll be posting major game updates and progress reports here. For the latest info, screens and gifs, follow our twitter @VasteSkyGames!
As our first post, I'll give a brief overview of the game, our team, it's current progress and where it's heading.
Overview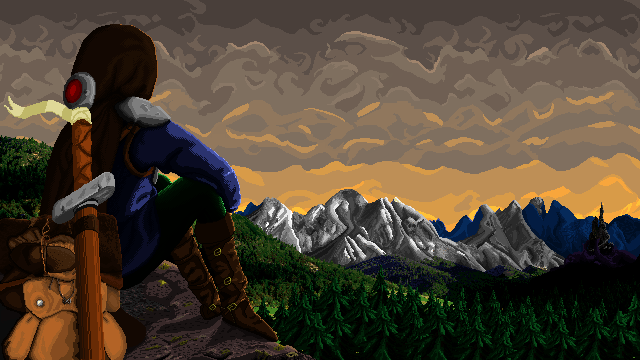 Dark Haze is a side-scrolling RPG/Rogue-lite, based in an apocalyptic medieval fantasy world. In this world exists the Dark Haze, a deadly black fog that descends nightly across the land. With any soul unfortunate enough to be caught out, suffering the ultimate fate. Here steps in our hero, on a journey deep into the origins of the Dark Haze, to find answers and vanquish it from this realm.
Team
We (Vaste Sky Games) are made up of 5 passionate indies, from all over the world, including UK, Germany, Russia & Australia!
Aleksei – Art (Animated), Storyline & Dialogue
Jay – Art (static), Storyline & Dialogue
Rudi – Programming, Asset Compilation & Management
Jimmy – Programming
David – Music & Sound
Progress & Future
At this point we have the basic engine running and are focusing on creating content to bring the world to life.
In terms of programming, the combat and AI systems will need to be refined and potentially expanded as the game grows, and broader testing begins.
Assets, assets and more assets, we want to have a world full of diversity and variation that players will enjoy and offer great replay value. In order to create this and avoid the repetition that plagues many games of this genre, we're working hard on making a large range of different entities and items. Using random stat and colour variation to diverge them further in game.
Thanks for checking us out, if you're interested in Dark Haze follow us here and on Twitter.
- Vaste Sky Games