We have published the first major update for our Early Access game, Johnny Graves - The Unchosen One! We are very proud to say this: all the features we promised for this update were added in time, and the update was published on August 18th, exactly as scheduled.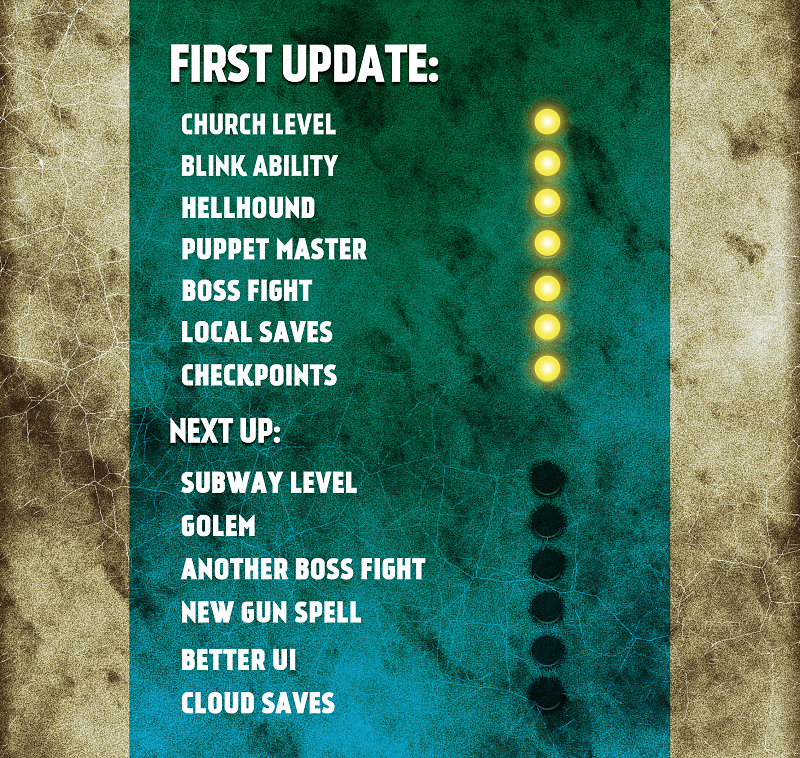 Before the update, we received lots of feedback about not having checkpoints in the game. Johnny Graves was always supposed to be quite a hard game, and it's clear we've succeeded at that (unless you've found one of the ways to break the game - we're not telling you). However, it was frustrating to start again from the beginning every time you died. After the first update, you won't have to.
The first Early Access build only had one level, the graveyard. Now, after surviving the graveyard, Johnny enters St. Mary's Cathedral. Even though it's a spacious cathedral, he won't have too much leeway; the monsters don't have much respect for personal space. Expect an intense battle, which will culminate in a boss fight.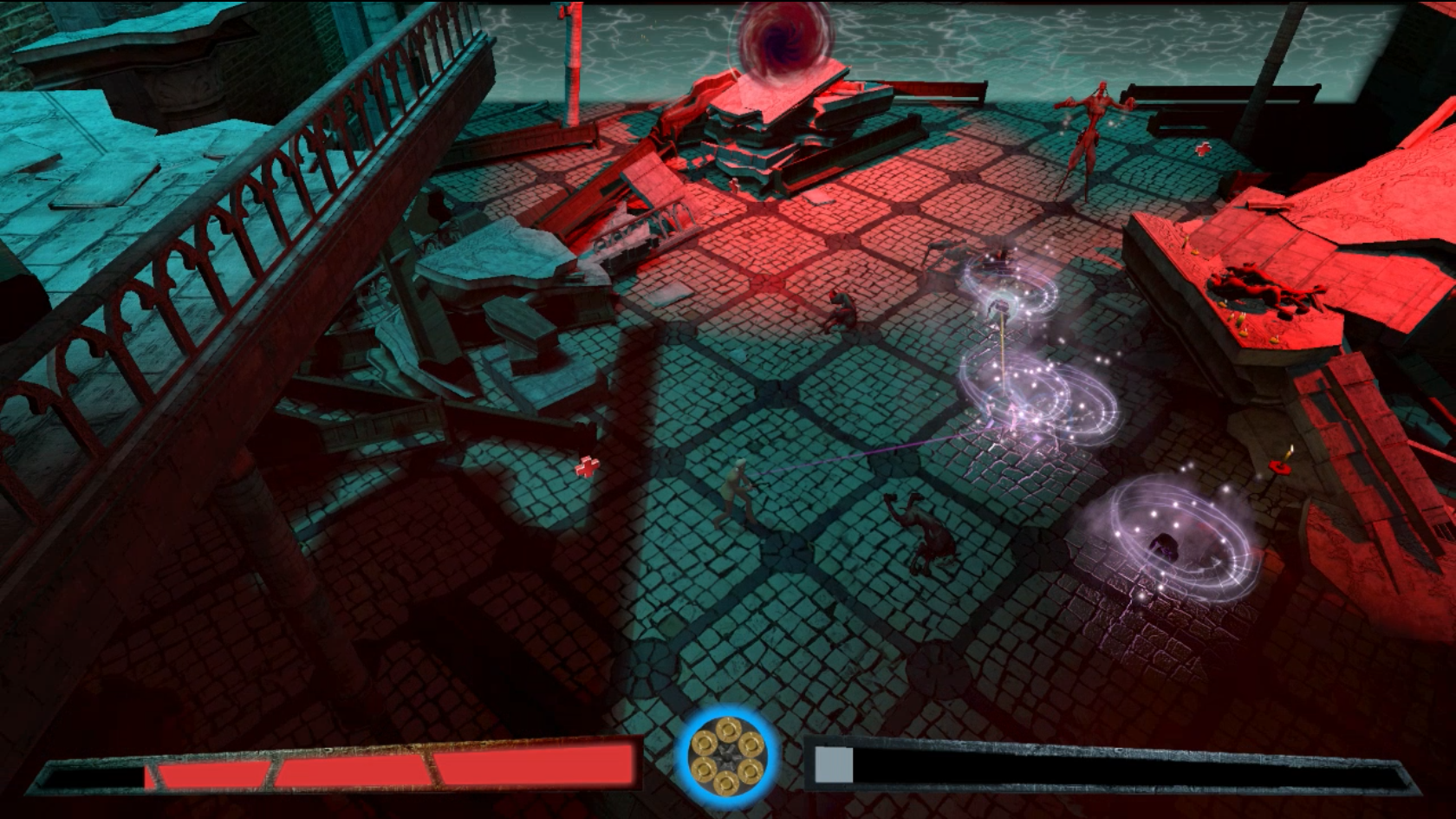 Johnny will also encounter one of our favourite monsters: the Puppet Master. This slender giant has been manufactured in the monster factories of Hell. He's not a fighter himself, but has a very useful ability: necromantia. Might explain the zombie horde Johnny encountered at the graveyard.
Luckily, one of Johnny's old magic skills comes back to him when he's starting to remember his past lives better. After the update, you'll be able to use Blink, short range teleport ability. It's the perfect backstabber's ability - bet Johnny used it a lot when he still was an agent of Hell.
To celebrate the update, we'll have a 24h giveaway right here on IndieDB, on Saturday, August 27th. Please join the giveaway, and good luck!