Big news, other than the world about to explode due to upcoming US presidential election, is that the NEOFEUD (ALPHA) IS FINISHED!
As promised, I set a hard target of the end of October for the first full version of the game. This has a lot to do with making sure that Neofeud is pressed, packed, and shipped on time for our family's big life changes coming up. And YES, we've met that deadline! (crowd cheering) Thanks in no small part to all of you patrons. :)
What this means is that the story and a rough draft of the game from start to finish is completed and ready to be tested. Here's a play-by-play:
-Story: 100% - The storyline for the Neofeud game is finished. There will be tweaks here and there as we go into polishing and testing, but no major changes or additions will be made at this point.
-Backgrounds 100% - All of the world-art is in the game, and let me tell you, this was a job as rough as being Trump's PR manager given the 1366x768 resolution. Highly recommend playing this on a big screen if possible!
-Characters 100% - All of the character full-body sprites are in game running around and portraits are hung up in gold trimmed, diamond-studded frames.
-Programming 100% (rough draft) - All of the pointing, clicking, running, jumping, combining of cats with moustaches and other gameplay is coded in hand-crafted Java-analog. The debugging process of course will take longer but that's what testing is for!
-Music 95% - Thanks again to Minxilla. Will need to actually go back and insert some musical cues but hopefully it won't be a ton of more work.
-Sound 70% - Still need to add in a few more sound effects but this will happen during testing.
-Voice Acting - Now actively seeking voice actors / actresses again! If you had auditioned for Neofeud parts back in March or at some point since then, I'll be checking back in with potential VAs.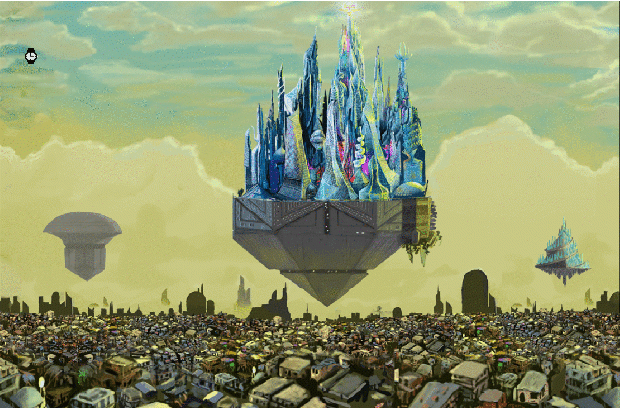 This is what a rigged election looks like in the world of Neofeud.
Don't forget to blame it on Russia!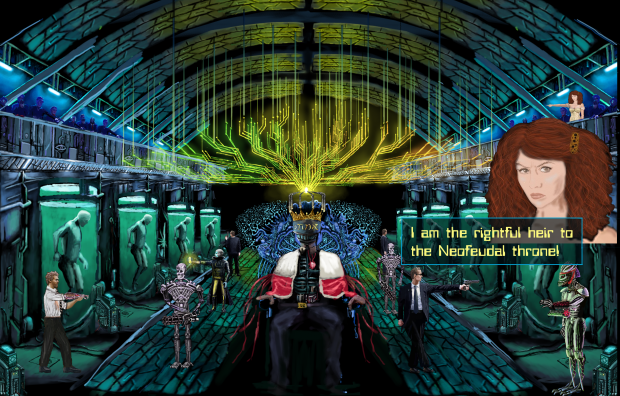 The Three Laws of Neofeudal Robotics.
1. A robot may not injure, or though inaction, allow harm to come to a member of the Neofeudal Royalty. The Reigning Monarch's safety supersedes all other Royalty.
2. A robot must obey any orders given to it by a Neofeudal Royal, with the Reigning King or Queen's orders taking precedence over all other princesses, princes, corporate and banking executives, religious leaders, media personalities, and other royal members, human, transhuman, AI, and otherwise.
3. Upon proven death of original body, all backup clones, and erasure of all uploaded consciousness-gestalts of the current Reigning Monarch, the ascension of the rightful heir to the throne occurs immediately. The new incumbent sovereign gains supreme entitlements of the First and Second Law of robotics.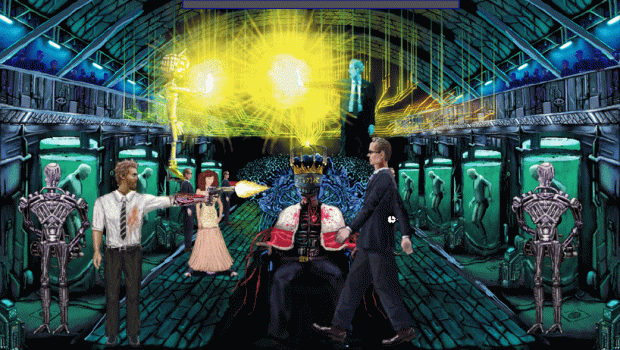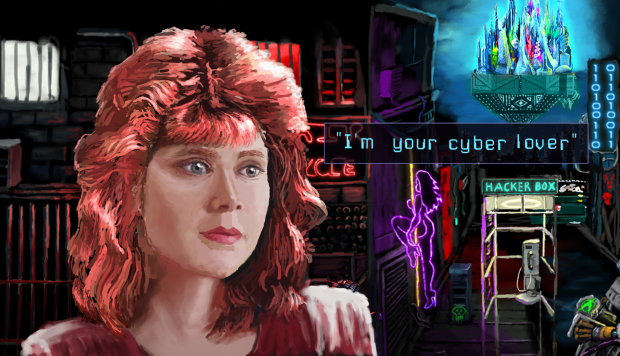 In other more personal news, our five and two year old are having a blast in preschool and my wife is helping us all get ready to make the big move to the Big Island of Hawaii. A big goal here is to have our own plot of land where we can raise a sustainable, independent, and mindful family. Also a pretty geeky family.
Because the locations we're looking at have varying degrees of connectivity, and a lot of work will be put into acquiring the land, vehicle, establishing the homestead, figuring out the solar and possibly catchment at our new place, it would be best to have the game done before that. The current target for release is December, although it's difficult to give an exact release date as we want to have a solid game with strong voice acting and as few big bugs and crashes as possible before letting this cyberpunk ship sail.
The price of the final game has also not been set, but again, if you've contributed up to or over the price of the game in Patronage, then you can receive it for free!
If you're interested in voice acting or testing the game, send a message or post here!