As an indie developer, close contact to game press journalists who are willing to cover indie games, enthusiastic bloggers and LP chanels are a must-have. You don´t own a huge marketing / PR departement that invades magazines and websites with tons of cash to get your game promoted or reviewed, so every single contact has to be nourished and cultured during your developement process. Fortunately, we have some of these contacts, and we started to send out press invites a week ago. The first article is already online, and it´s from Switzerland - you know, our friendly but backwards neighbours. Just kidding - actually we envy the Swiss population for their wealth and direct democracy.
"If the teams from Saints Row and Blood Dragon had teamed up to make an XXX-rated game, spliffed a week during drafting the design doc and then hired Bruce Campbell as Executive producer AND main char, THIS would be the game you could expect."
- Oldgamer
In the meantime, we get great feedback from the most important source - the players themselves. And some don´t give feedback to us, but to other gaming communities, which is quite some awareness boost. Oldgamer brought to our attention one interesting post by a user called "Magistrat" in the Gamestar pinboard. He gave us quite some credit for the game itself and additional one for the high texture resolution of the walls and floors, he indeed made two screenshot slides to compare us with some well-known games:
Well, we never thought that there is such a HUGE difference between our and common approach, however, we cannot guarantee that the close-range texture resolution will be the same in the final game, as we are about to start the process of moving to another engine. Which one?
As some people also asked what the Alpha beign sold right now looks alike, we decided to make a special set of screenshots. Basically, we started fraps, set the screenshot capturing tool to auto-capture every 5th second, and played through the first levels. Then we took a quite random selection of these and put them online here in our gallery.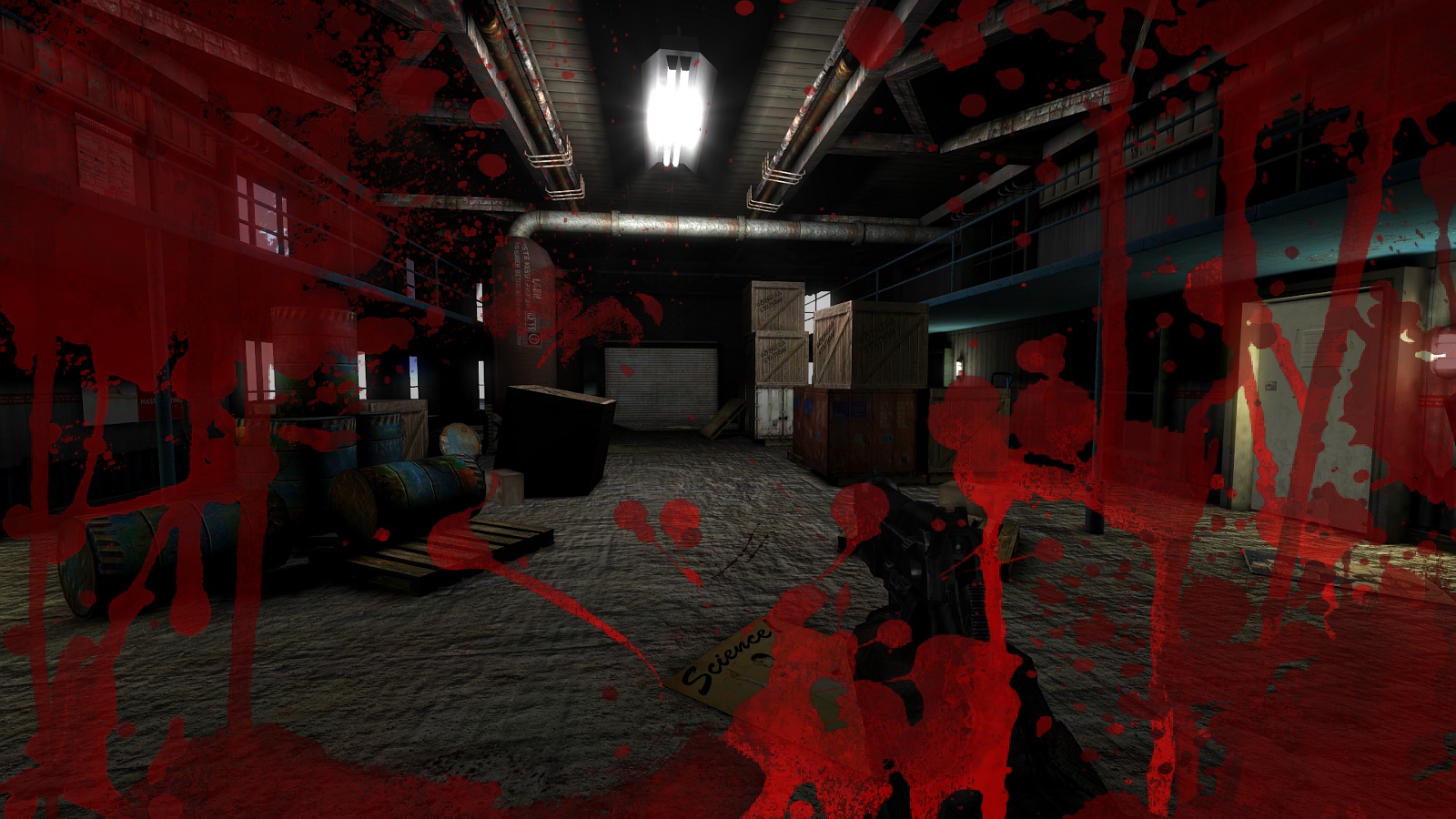 No "selected motives", no "prepared scenes", just pure gameplay.