First Conquest Test
Finally some testing can start after a long time of blocking out content !
So what happened in the past one year ?
Generally speaking i didnt have as much time for this project as i wanted but kept consistently working on it so far. As i m really not a good character-artist / sculpter, i bought the "Modern Soldier Camo Pack" from Vladimir Andropov on the UE4 marketplace and as my Steam-Multiplayer setup stopped working for no known reason i also bought the "FPS Multiplayer Template [First Person Shooter Toolkit]" from Gonzalo Deleito Heras
in order so save some time; which it did - thx so far !
So, yet i havent integrated the soldier models but i can show a screenshot of how it could possibly look like later in the process: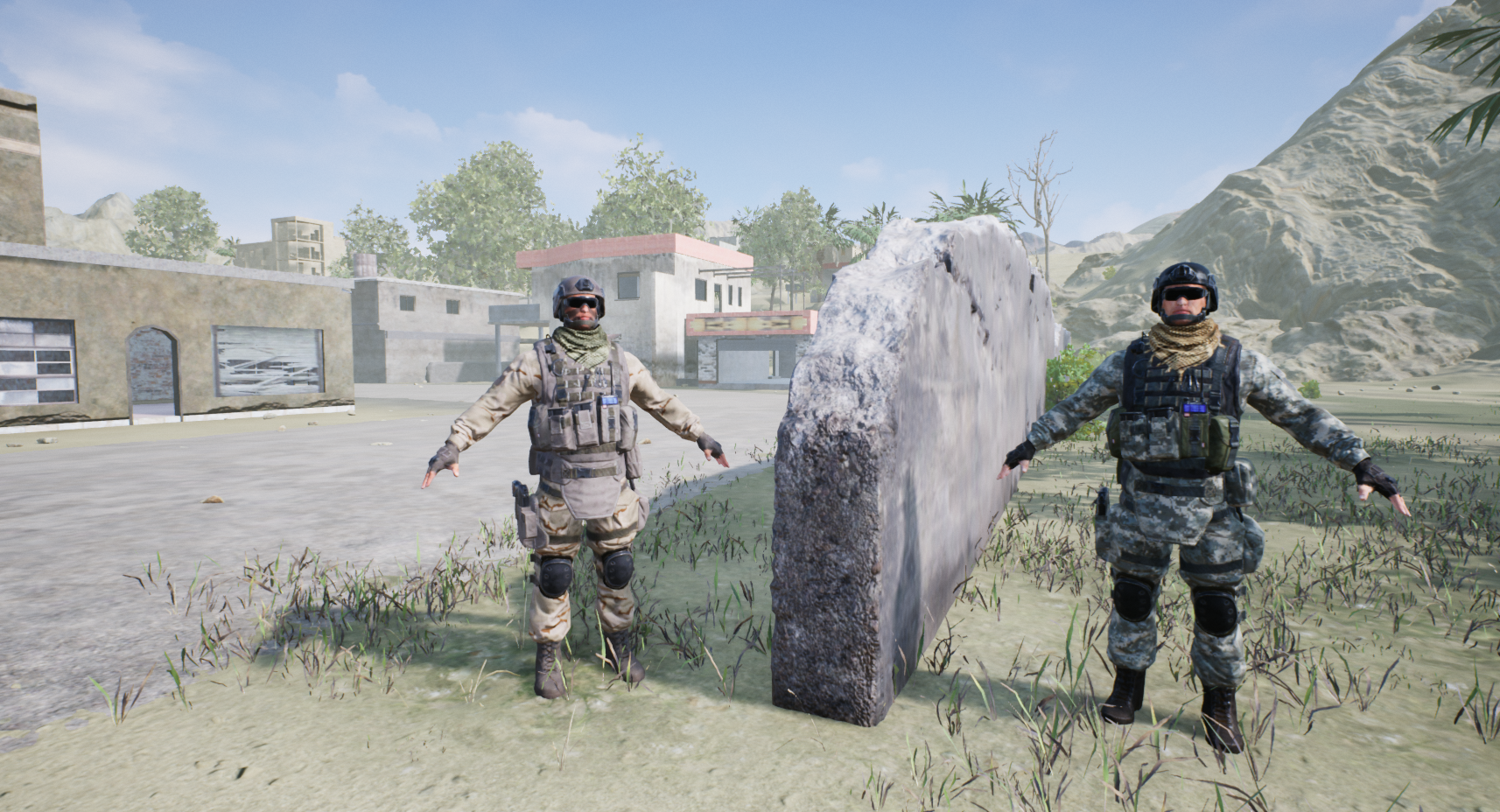 Here some first testing of the conquest mode with bots. An internal (with my fun clan-m8's) playtest in multiplayer will be held somewhen in the near future. I will very likely post that video on our youtube channel as well, but i dont think it will be worth a news post in here tho.
To be fair - i havent worked on the AI yet so its really simple and i added a new building block out and cleaned the project from ~84GB down to ~2,9GB eventho there are some heavy textures from Megascans© in use.
I hope you like it :)
Cheers, Staazvaind
If you would like to donate or get in contact:
Discord: Discord.gg
(read the Readme-channel first)
Special thanks to following donators:
- SittingDucked (6 months Megascans Subscription)
- Quixel / Megascans, GameInvestor (1,5 month Megascans Subscription)
- Zielwasser & MjWayne (Small Soldier Pack - not implemented yet, following soon)