Hey!

First article, so, uhm... yeah.

"Our Dear Paper Fighters" is a top down shooter about a bunch of kids playing a game using pieces of paper, and they invite you to join in, yay!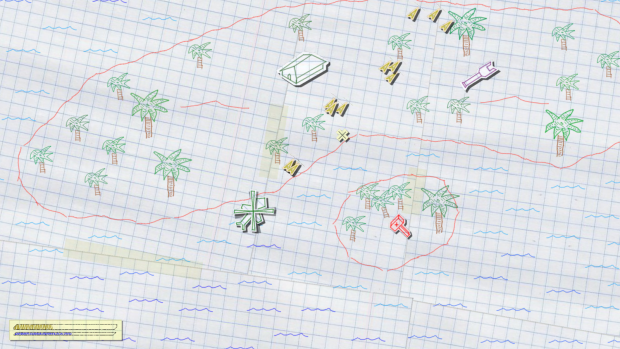 It's my first game (or first thing that looks like one, at least), after several abandoned projects since 2012. I'm using a custom engine written from scratch using C++ and SFML, which I've used for all my game attempts. The code is a giant mess, but at least it runs without -many- errors.
I uploaded a demo, which you can find in the Downloads section. In there you can play the first two missions and watch a little cutscene in between to get a little idea of what's going on in the game (if you are into that kind of thing).
While the demo right now only has two missions, the final game is supposed to have seven; initially it was supposed to be five, but I ended up splitting the first mission in two because it was too long, and afterwards I decided to add a short prologue mission at the beginning to let players get an feel of the gameplay without watching the intro cutscene, so yeah, seven.
I have a good idea of how the rest of the missions will play out, but even if they are short, it's still time consuming to make and test one, so please be patient. As soon as I finish a mission I'll upload a new version of the game, and hopefully I'll finish the whole thing before 2020.
The music in the video is not made by me, and it's not included in the final game, sadly. I made music on my own for the demo, having never made music before in my life, and, well, it turned out kinda crappy, sorry about that, hopefully I'll improve it in future versions. As of now, you can mute it if you don't like it, don't worry.
If you decide to give the game a shot after reading this, remember to check the controls in the Options menu before playing!
Cheers!