Welcome to the April Update of Fire & Stealth.
What is Fire & Stealth?
If you are new and are wondering what Fire & Stealth is (or have been tracking since the early days of Project Shinobi) let me try to give you the general Idea.
Fire & Stealth is a multiplayer spell combat game. You join a server and battle it out with up to 50 other players by shooting Fireballs, Icebombs, Lightningcoils and a huge number of other spells at each other. Additionally you get to be sneaky by using Invisibility spells and Illusions rather than relying on brute force, the choice is yours. The are some RPG elements like leveling your elemental proficiencies and combat stats.
Rockshield
The Rockshield is a defensive spell which creates a rock which rises from the ground up and shield the user from incoming enemy spells. It lasts roughly a minute and can also be used as a jumping platform to reach higher places (such as high tree branches).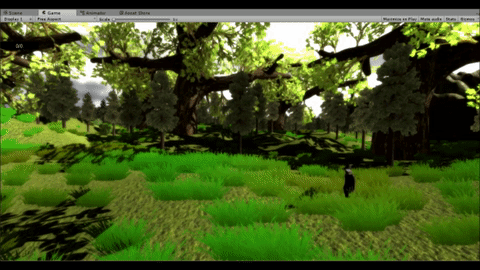 Energy Recharge
When you use spell you inevitably will run low on energy. You can then either wait for the slow energy regeneration or find a safe spot to recharge your energy as shown in the following animation: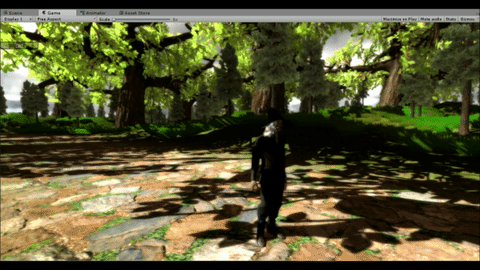 While recharging you are especially vulnerable since you cannot move, although you can just exit the recharging by letting go of the charge button (currently c).
Fire Spirit NPC
Even though the game is focused on PvP, I've added a Fire Spirit NPC which roams the map and is hostile towards any players.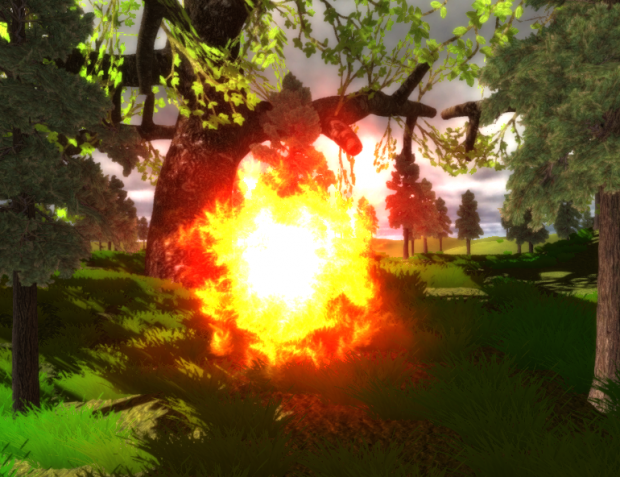 It performs dodging maneuvers and shoots fireballs.
Improved Forest Area
The old forest area is now more densely populated with trees, creating a more immersive area. And there are birds!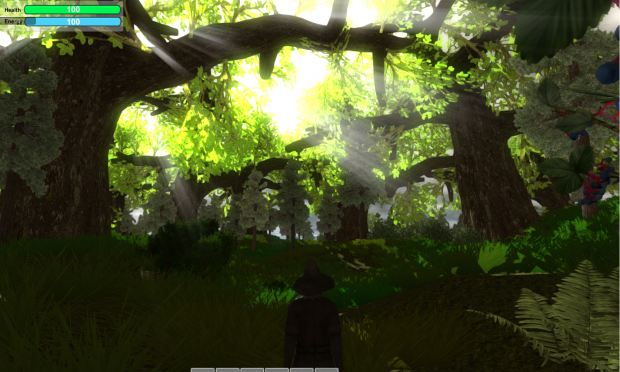 A run through the Old Forest Area:
Multiplayer Tests
I've done some multiplayer testing with a few people and I'm happy to report that the game performs very stable.
Steam Greenlight
The plan is to go through Greenlight in order to publish on Steam. I haven't yet decided on a price, but I'm considering something between 0$ and 5$. Yes even pure free to play is an option. Personally I tend more towards free, but I want to be able to provide at least 2 dedicated servers at launch (EU & NA) and those cost monthly (higher price - better server).
If you read this, feel free to post a comment what you think.

Thank you for reading the April Devlog
Sunspear