As promised, I'm releasing the Mac version of Fire Line. You can download it here now.
This is the universal binary Mac OS X version of Fire Line, that *should* run on all most recent Mac systems. I have not tested it myself (because I don't have a Mac), but I'm going put my trust in the Unity 3D project compiler and builder (at least this time, don't ask about all the Mono Develop related script compilation crashes…).
Therefore, I would like to ask the Mac OS X users of this wonderful ModDB/IndieDB community if you could please provide some feedback on whether or not the Mac version of Fire Line works properly. I would really appreciate it.
In the mean time, you can also download the Fire Line OST, composed by my good friend James "Axyss" Webb. The OST is composed of five songs written specifically for Fire Line by James, and a sixth song, called "Skies of Silk", that James was kind enough to allow me to use as the official trailer song for Fire Line. Be sure to drop by his website when you can and check out the rest of his awesome tunes: Axyss.weebly.com
Oh and on a side note, if you are around Edinburgh, Dundee, Geneva, Zurich or Neuchatel in the next few weeks, look out for hard "collectors edition" copies I made of Fire Line and dropped off at secret locations around the city centres of those places. Here is what the hard copies look like: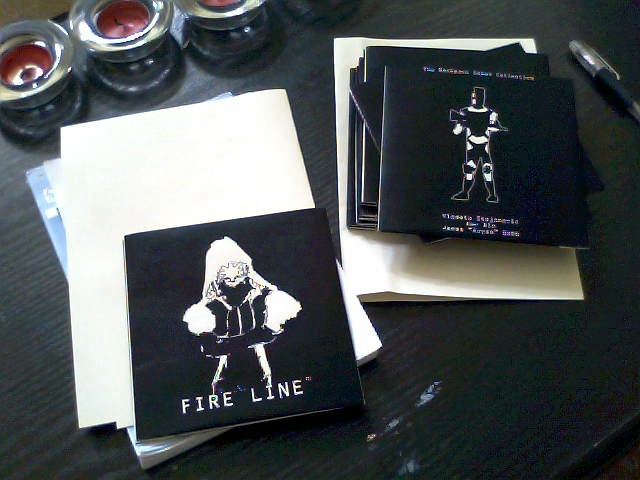 And no, you can't buy these (unless you find a copy in a charity shop, then yes by all means you can).
- Vlad