Ladies and gentlemen, I know you don't believe it (so do I) but the game is actually finished!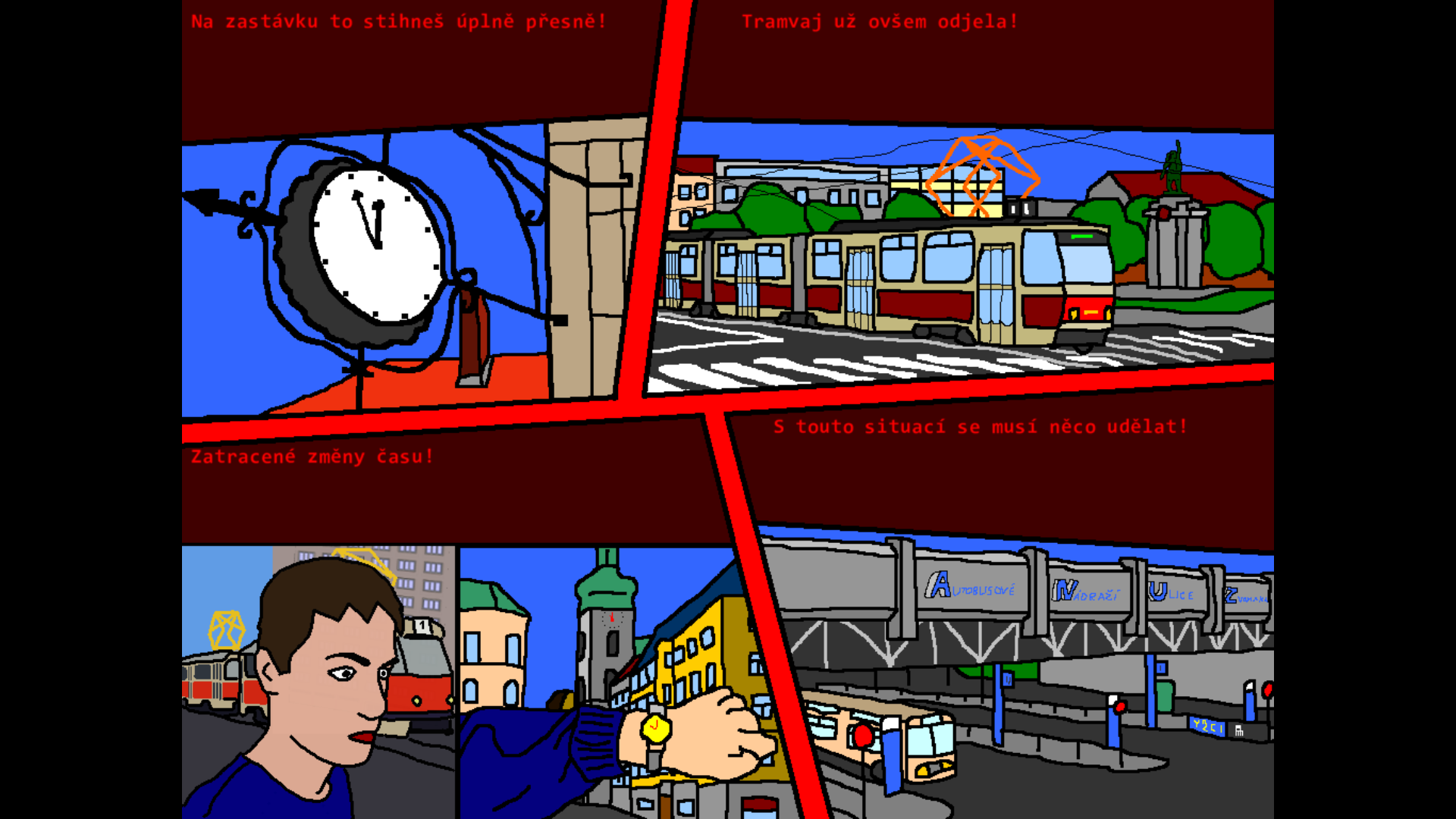 What!?
I know I've been saying it for last two years but it's finally here! All the 10 translations, all the 26 main levels, all the 11 special characters,... They're all finished.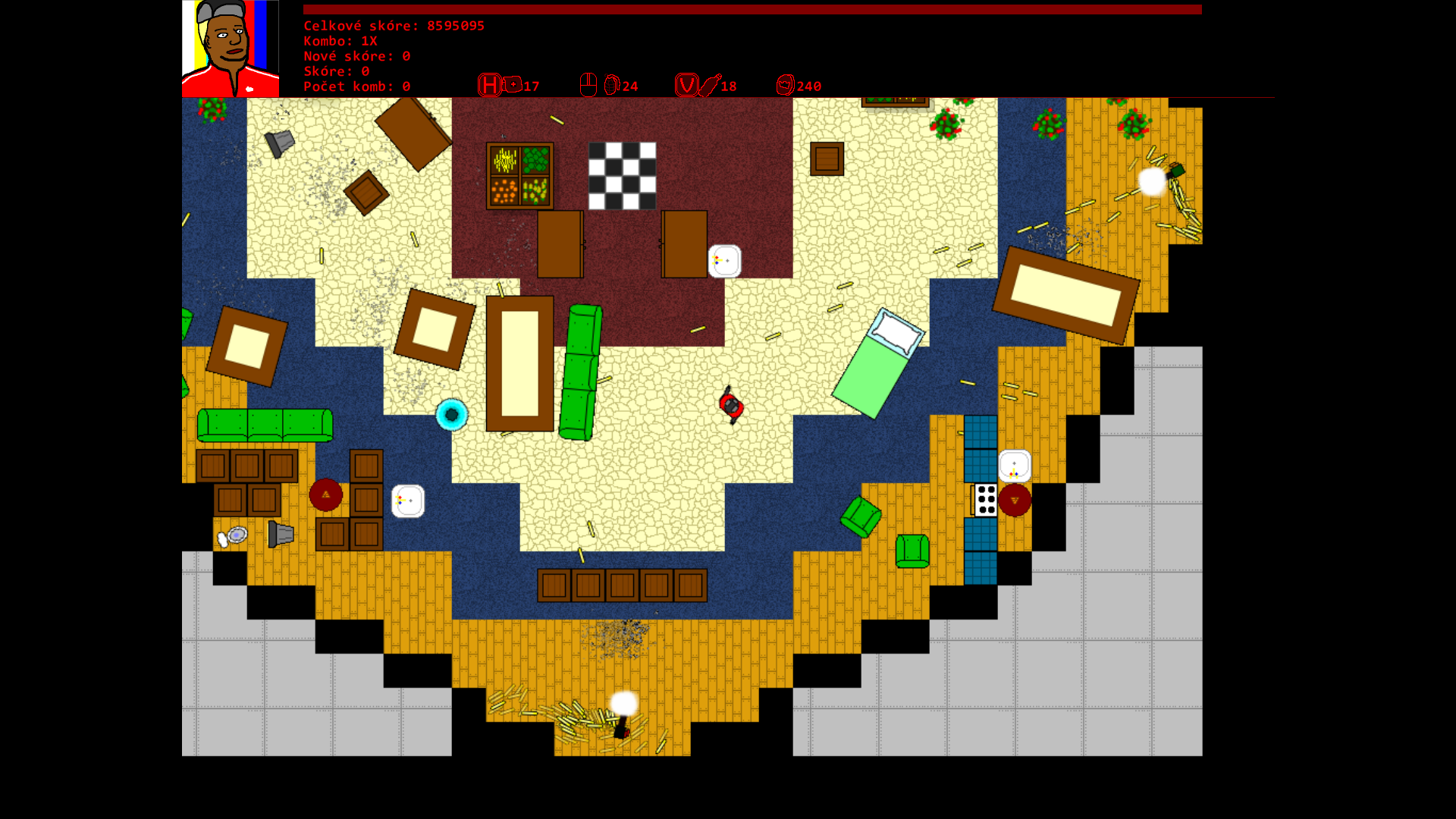 So, when will you release it?
The game will be released in Spring 2019. Currently I'm trying to get some public attention for the game to raise the chance to let it (at least a little) shine on Steam. (you know, there are 30-40 indie games released on one day and I don't want to lose 100 USD)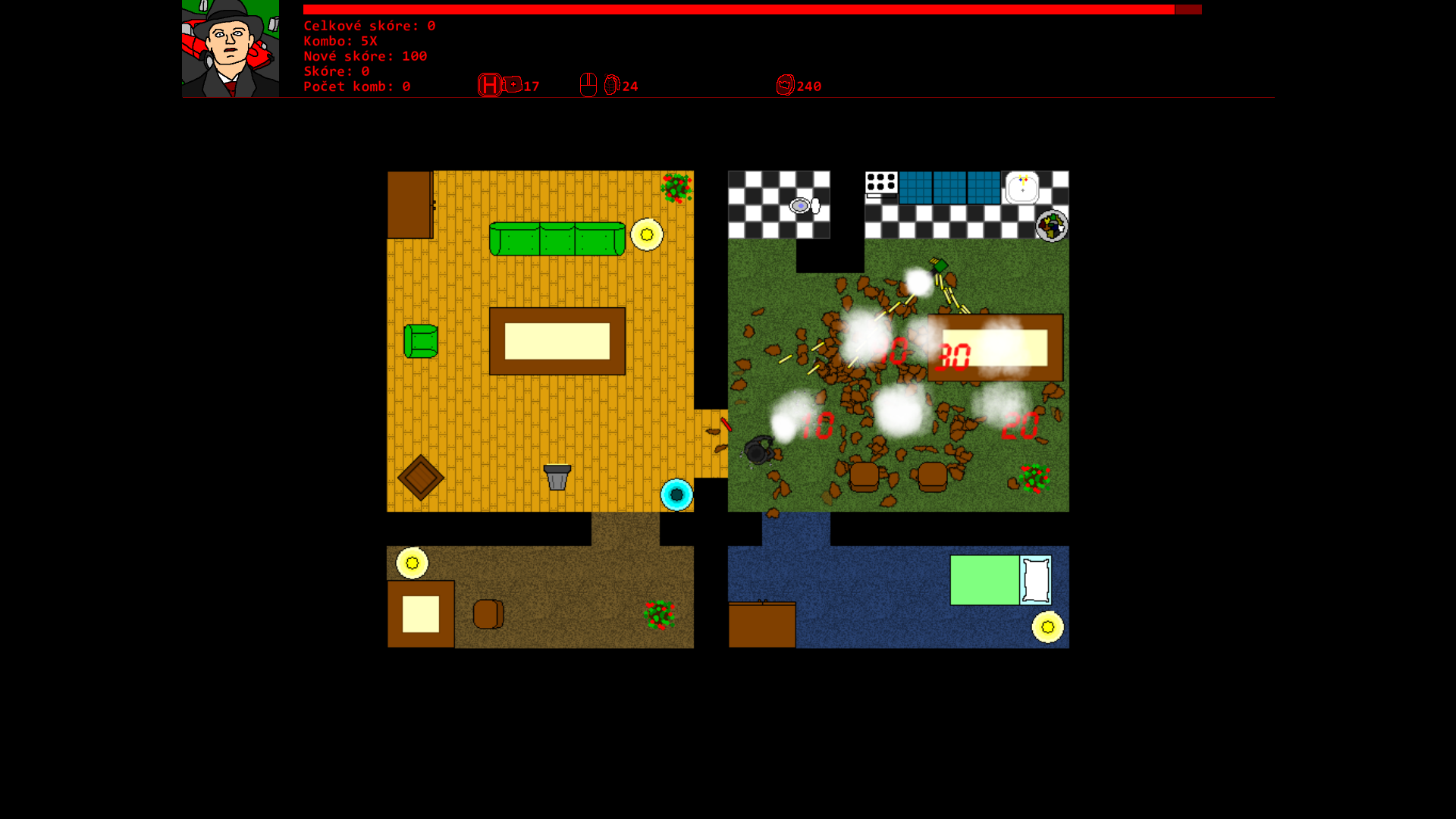 So, what can I expect when the game's released?
26 levels with raising difficulty and challenge.
13 stories for a regular character.
11 special character, each one with a unique ability.
1 Level editor which was actually used for building the levels for the game.
5 additional challenge levels.
6 multiplayer arenas.
10 language translations.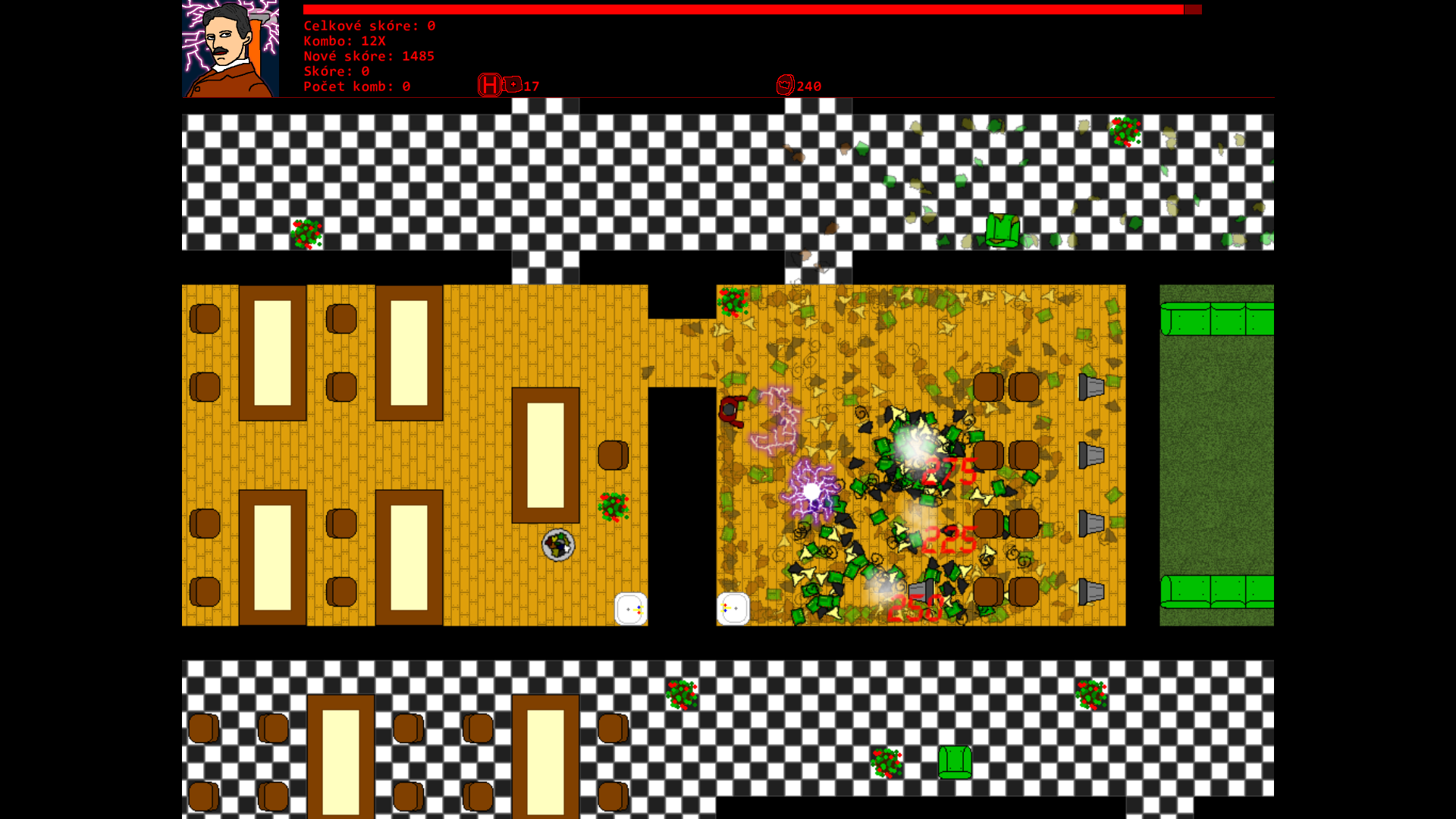 Is the game unique?
I hope so. It combines a non-lethal high pace action which combines a skill and a planning strategy. (believe me, if you want to finish all the levels in one combo, you'll need to plan)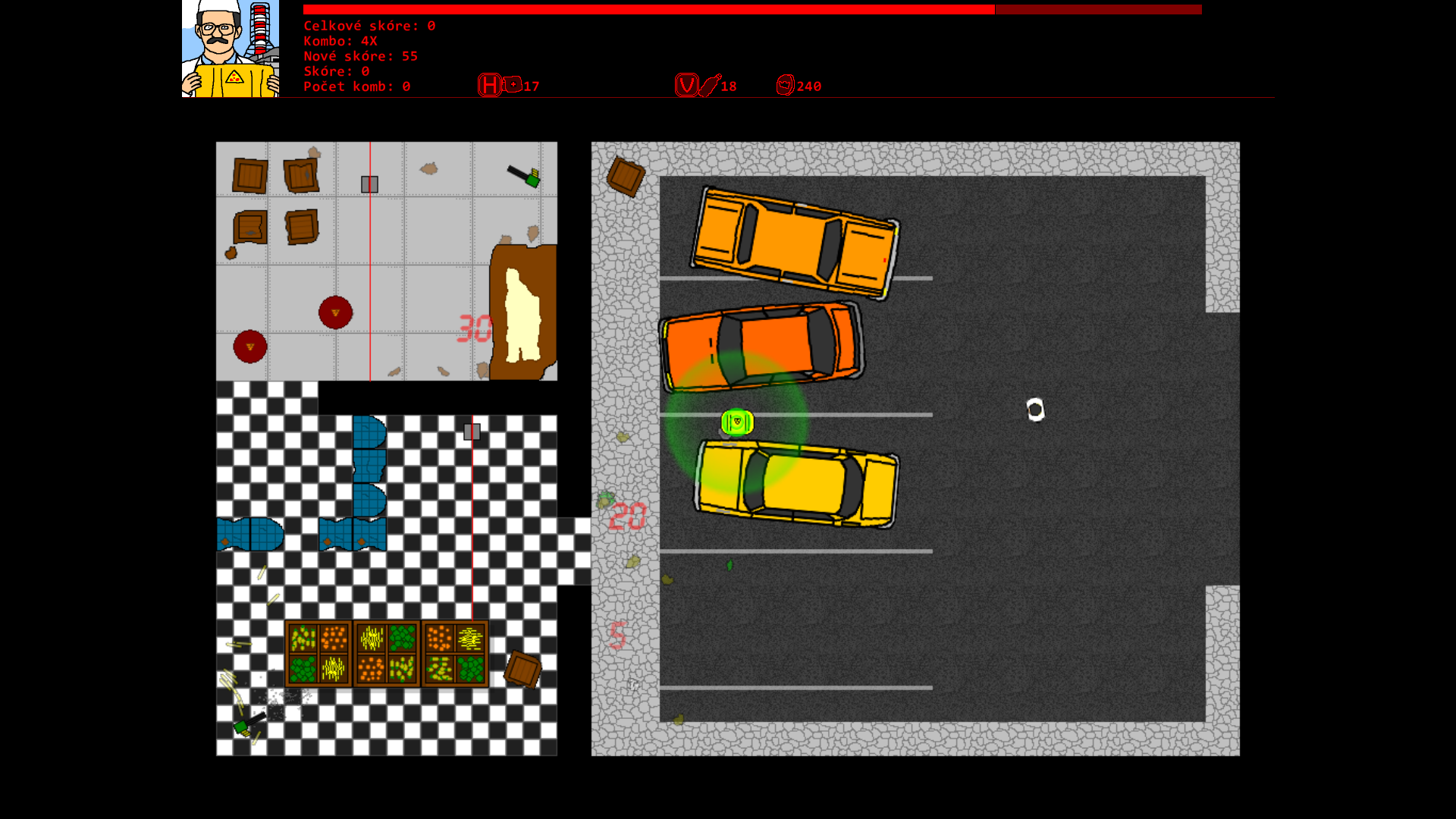 Did you say multiplayer?
Yes, there's a "one PC - one Keyboard" asymetric multiplayer mode where the regular character stands against the minigun turret. It's a good way to spend some whiles with your friends and maybe make them angry.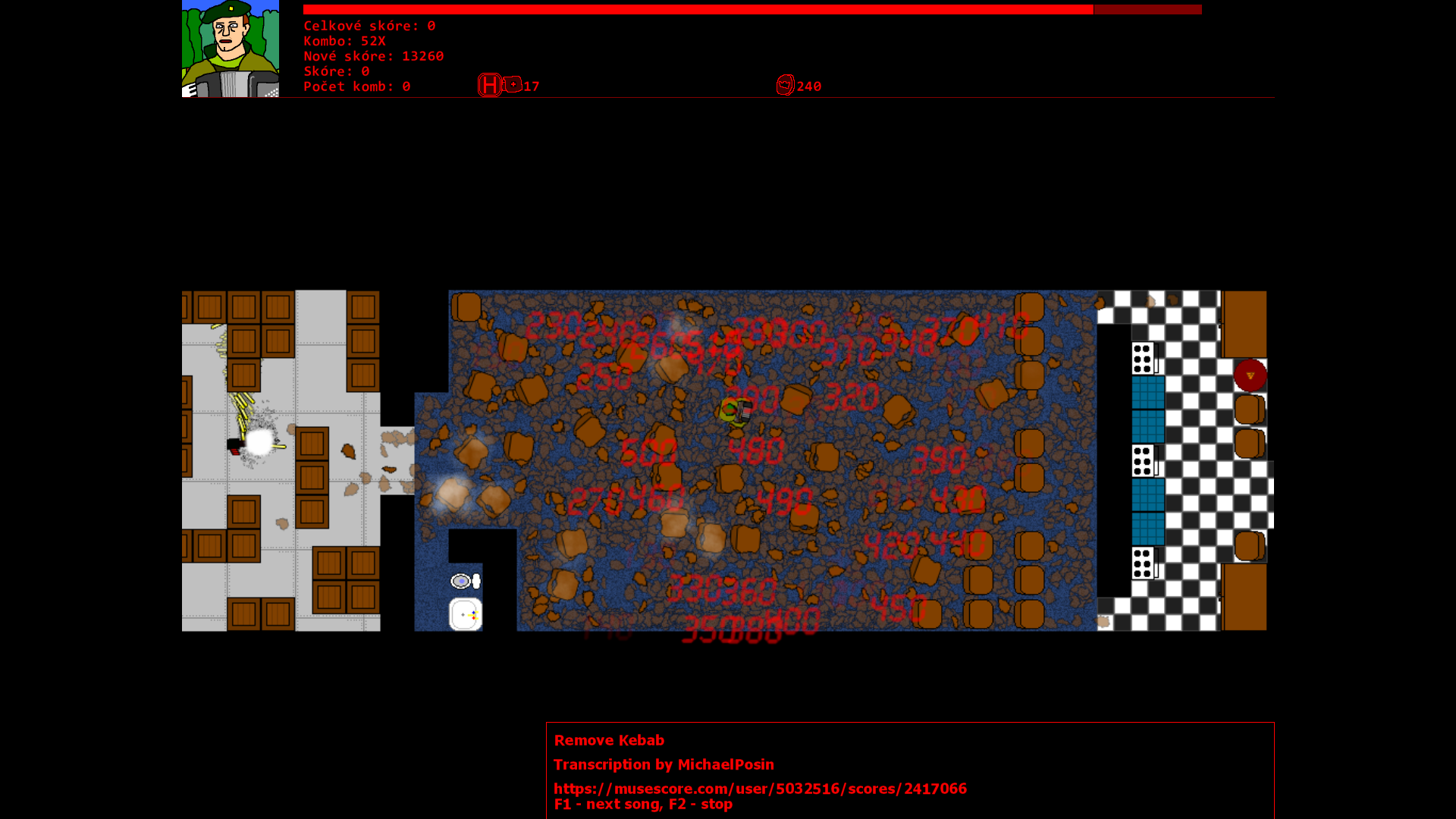 What will happen when the game gets released?
Maybe I'll release an update in a future that adds a new language or some new multiplayer or challenge maps. The game supports some kinds of a user content, so there's a chance that several user mappacks or musicpacks will appear as "mods".
Can I help you somehow?
You can't even imagine how much any let's play or review will help!