The 2D-RPG 'The Terminal Angel Disease' has been released and is now free for fans to download!
Yes it's true! The 2D-RPG "The Terminal Angel Disease" reached the state of releasing it into the hands of underground loving indie game fans! Coder's art, quirky controls, trampolin game balance... but it's done and it's done with love! Experience the far side of today's professional AAA indie titles and get inspired, frustrated, entertained and enlighted and delve now into the world of 'Bunga Terra Tissa Tu" and help our four friends to overcome a substantial cappuccino hangover while fighting against evil baddies!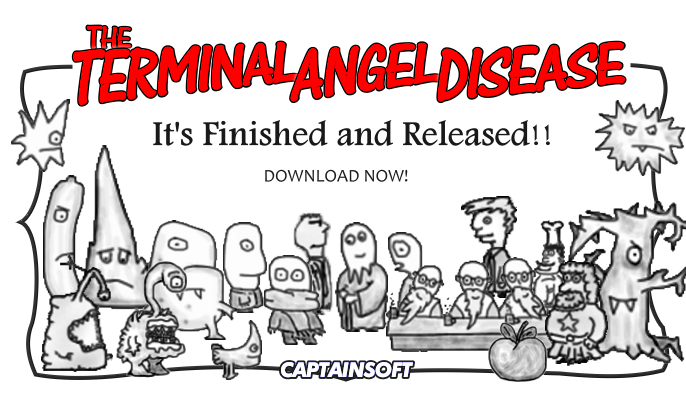 Download now (~10,5 MB, requires Java)
English: Captainsoft.de
German: Captainsoft.de
---
Haven't seen the trailer yet? Watch it here and see what expects you:
---
And now? What's next? A second part? Another game? Naaa, of course as true underground indie game developers we have a shelf full of handwritten sketches and ideas... but first I'm going to a 2-month trip to New Zealand, Sydney and Bangkok. If you live around and like the game, you can invite me for a drink! :) Cheers!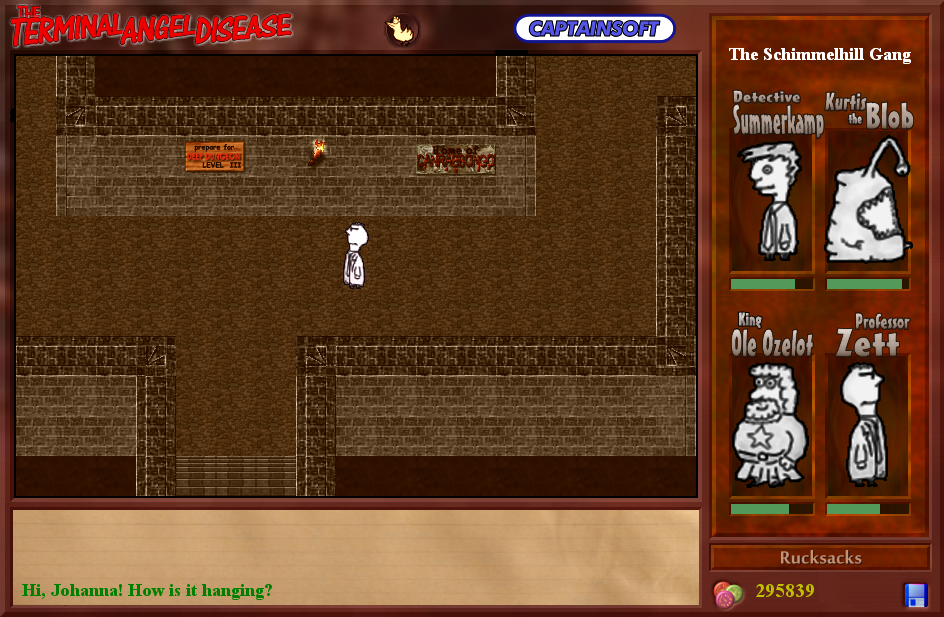 ---
Anaaand... I specially like to thank the people who run the IndieDB page... keep the underground alive!! This site is now immortally mentioned in the *Thank You* credits of the game! :)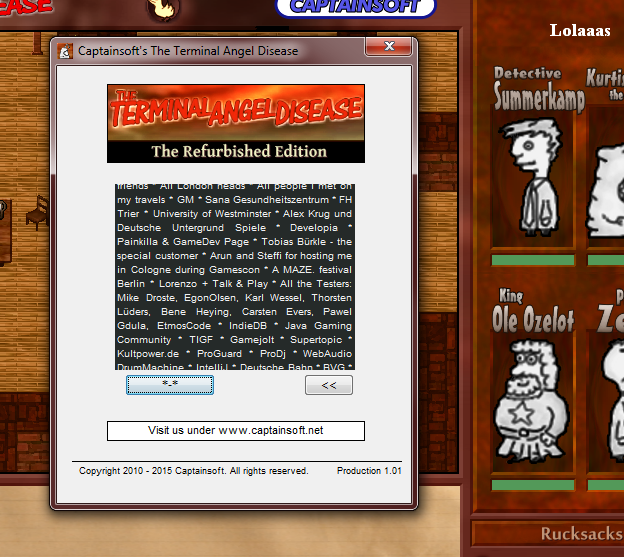 Peace, out. Captainsoft.
---