Hey, everyone!
After weeks of tests and trial runs, numerous back-and-forths and countless changes in Loowa's game concept, narrative, level design and graphic style, we are very happy to showcase our final environment concept art mockup and to reveal the last stages of this long process.
At the very beginning of this journey, we focused on the idea behind each of the game's different areas: forest, jungle and mountain, as we explained here.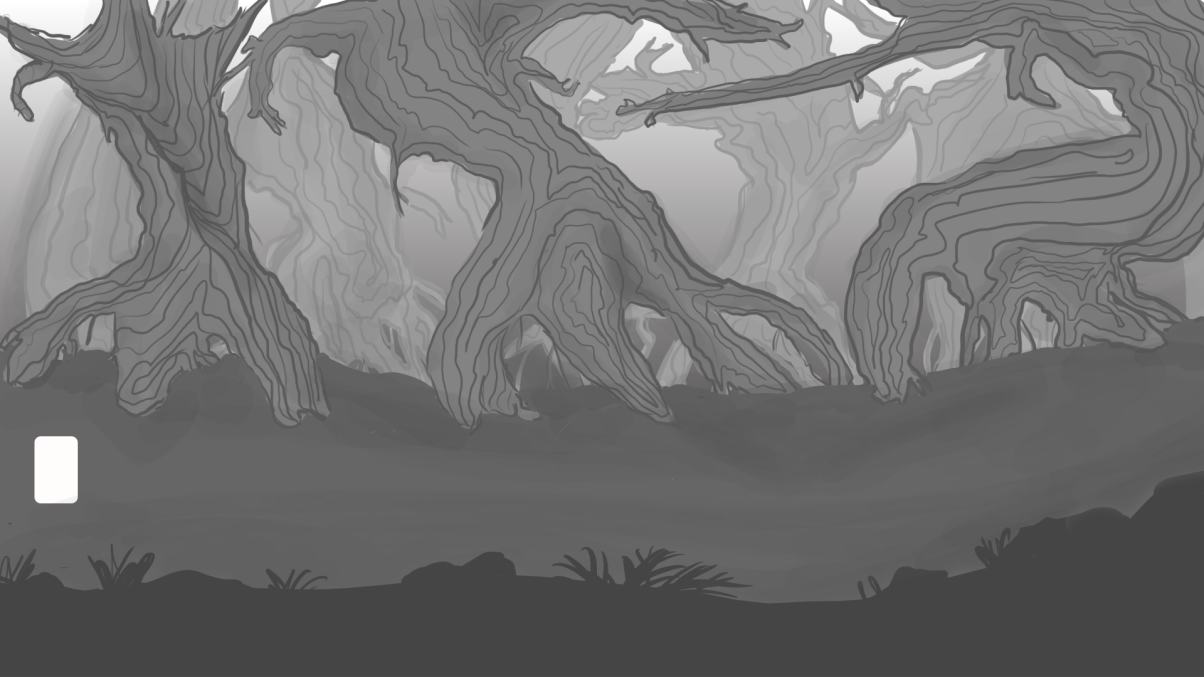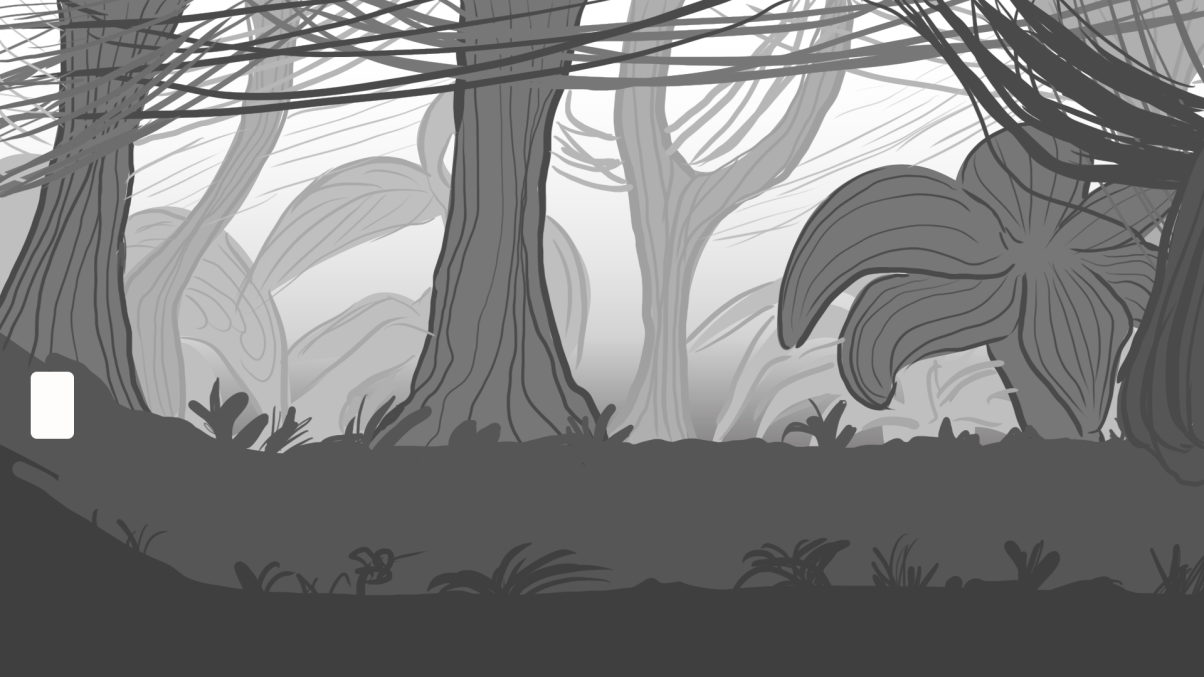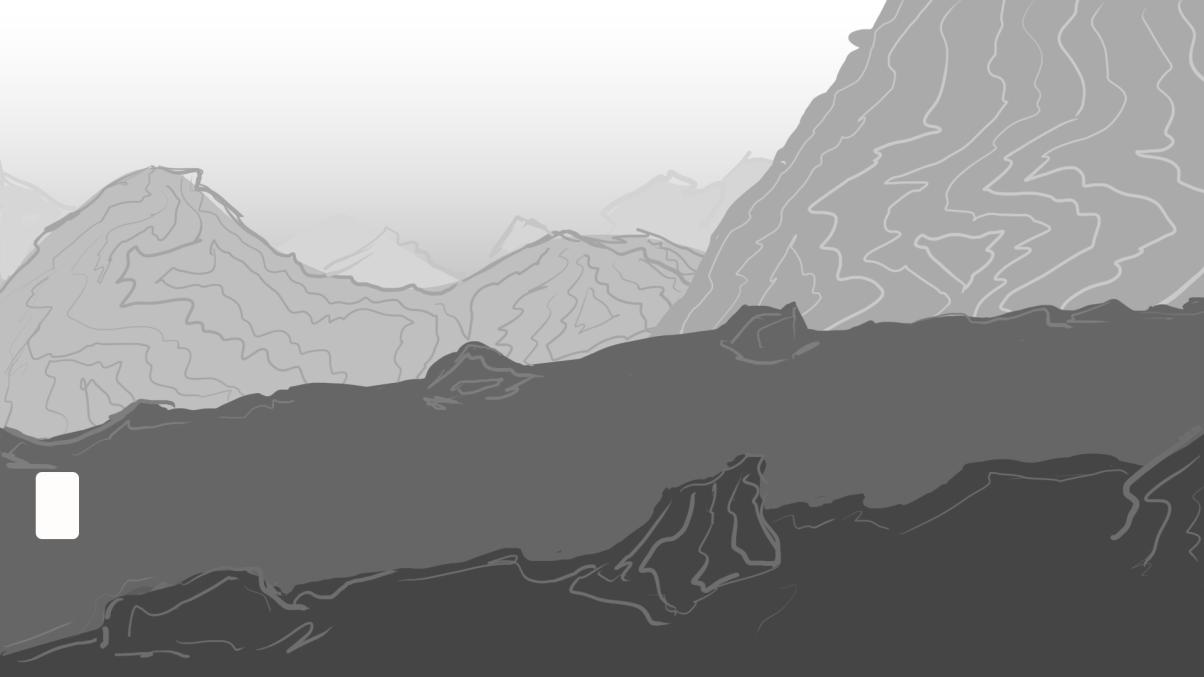 Mockups of Loowa's different world areas

After this first stage, we tried to develop our environment concept art, picking bits and pieces of the forest and jungle mockups and combining them in a brand new mockup. We were flying blind, without an actual idea of what would serve Loowa best in terms of art. Although aesthetically pleasing, this new mockup raised a lot of questions, making us doubt everything from game mechanics to puzzles and game controllers. The most important thing about this phase was the firm belief that our artistic concept didn't seem to fit the idea we had for our game.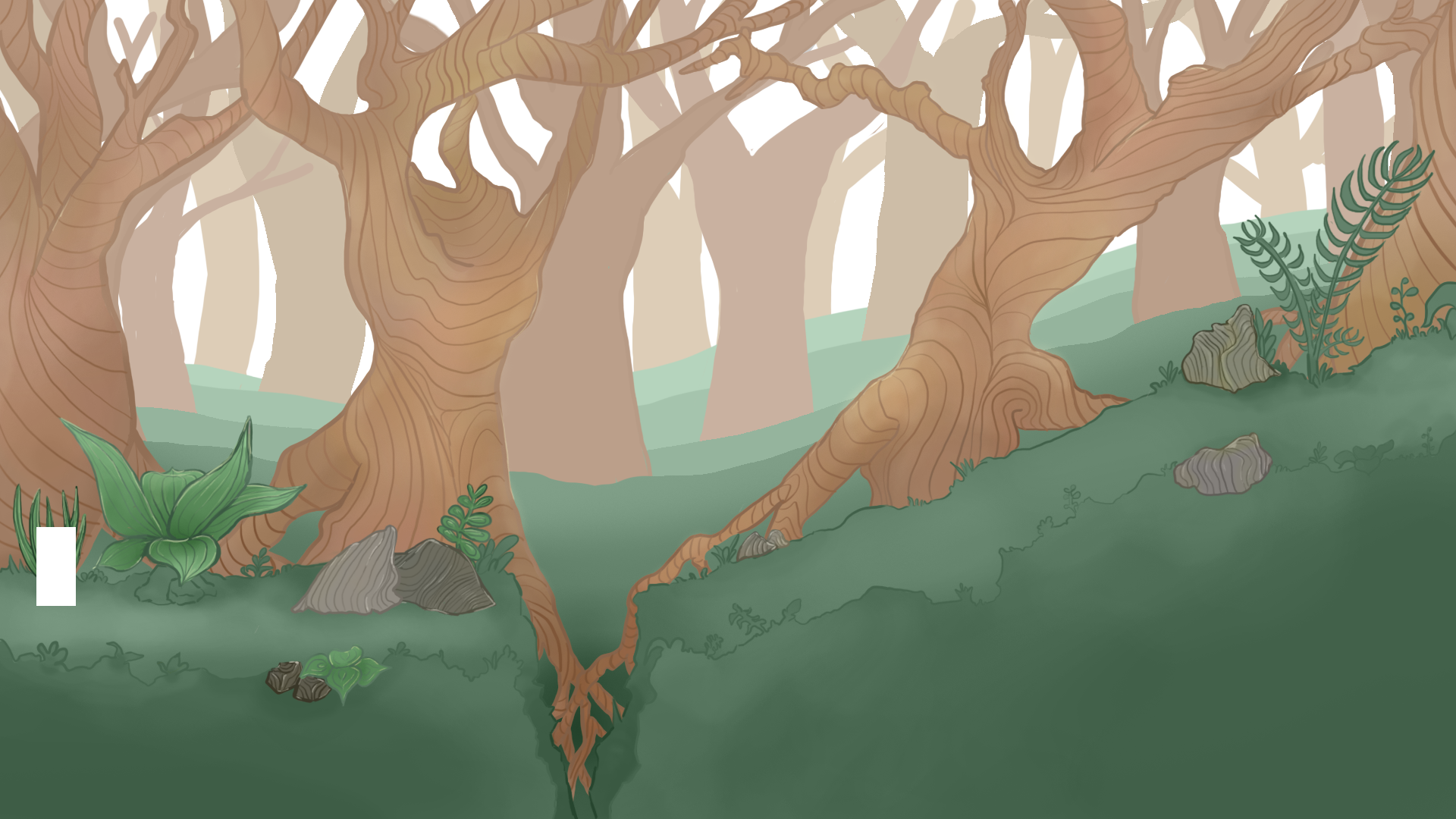 Loowa's first environment mockup

This mockup was a defining moment for Loowa; it was time to go back to the basics and start again from scratch. Joana started testing different shapes and silhouettes and things began evolving from there, with dozens of tests which raised even more questions.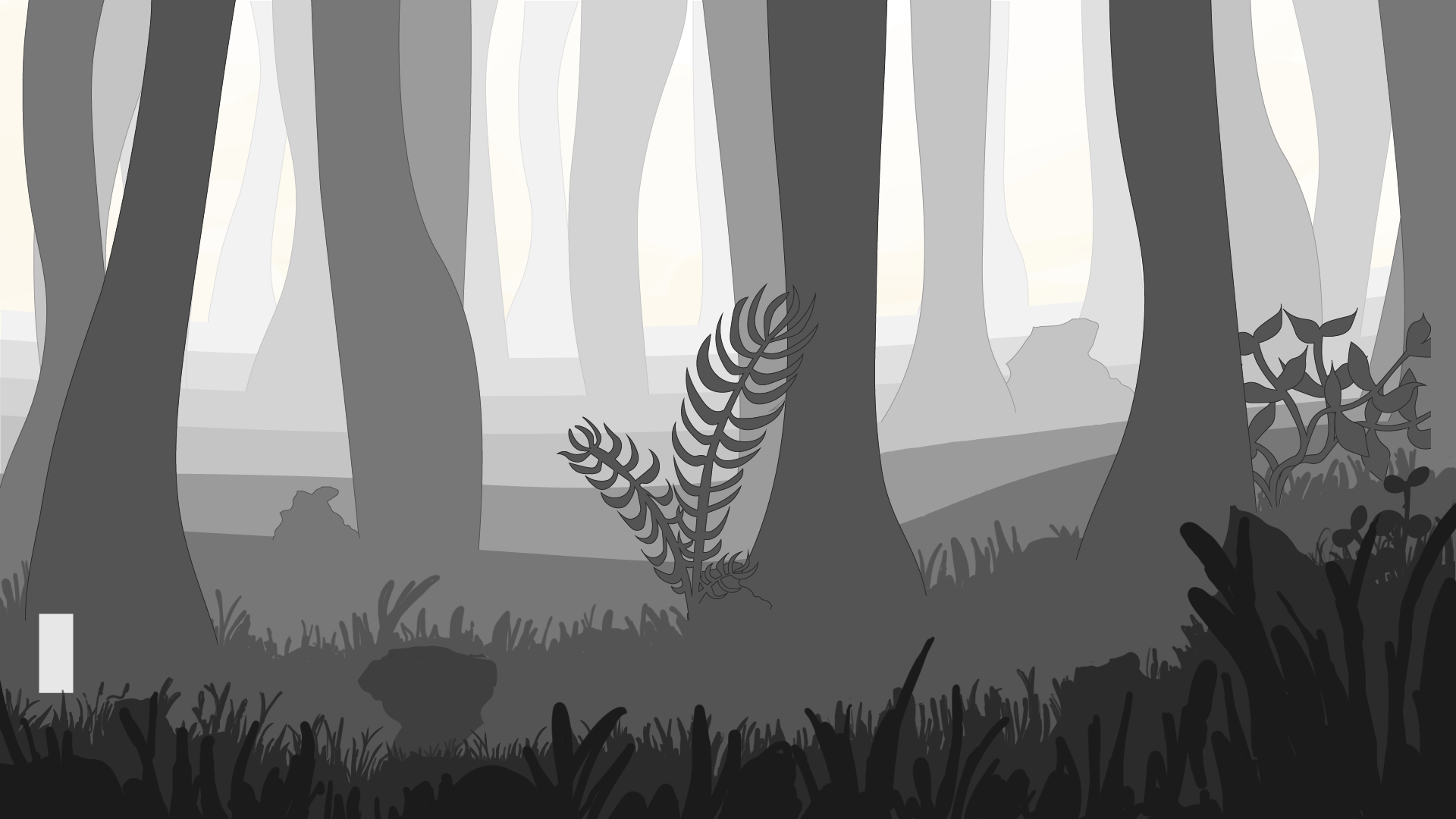 Loowa's second environment mockup

As we mentioned before, the questions raised by Loowa's second environment mockup helped us figure out our destination and the path we had to take to get there. We focused on the message and everything fell into place: concept, narrative, level design and puzzle implementation. And, of course, the artistic side followed. After a reflection on the types of puzzles which would best suit Loowa, things suddenly got clearer, and the environment foundation was born.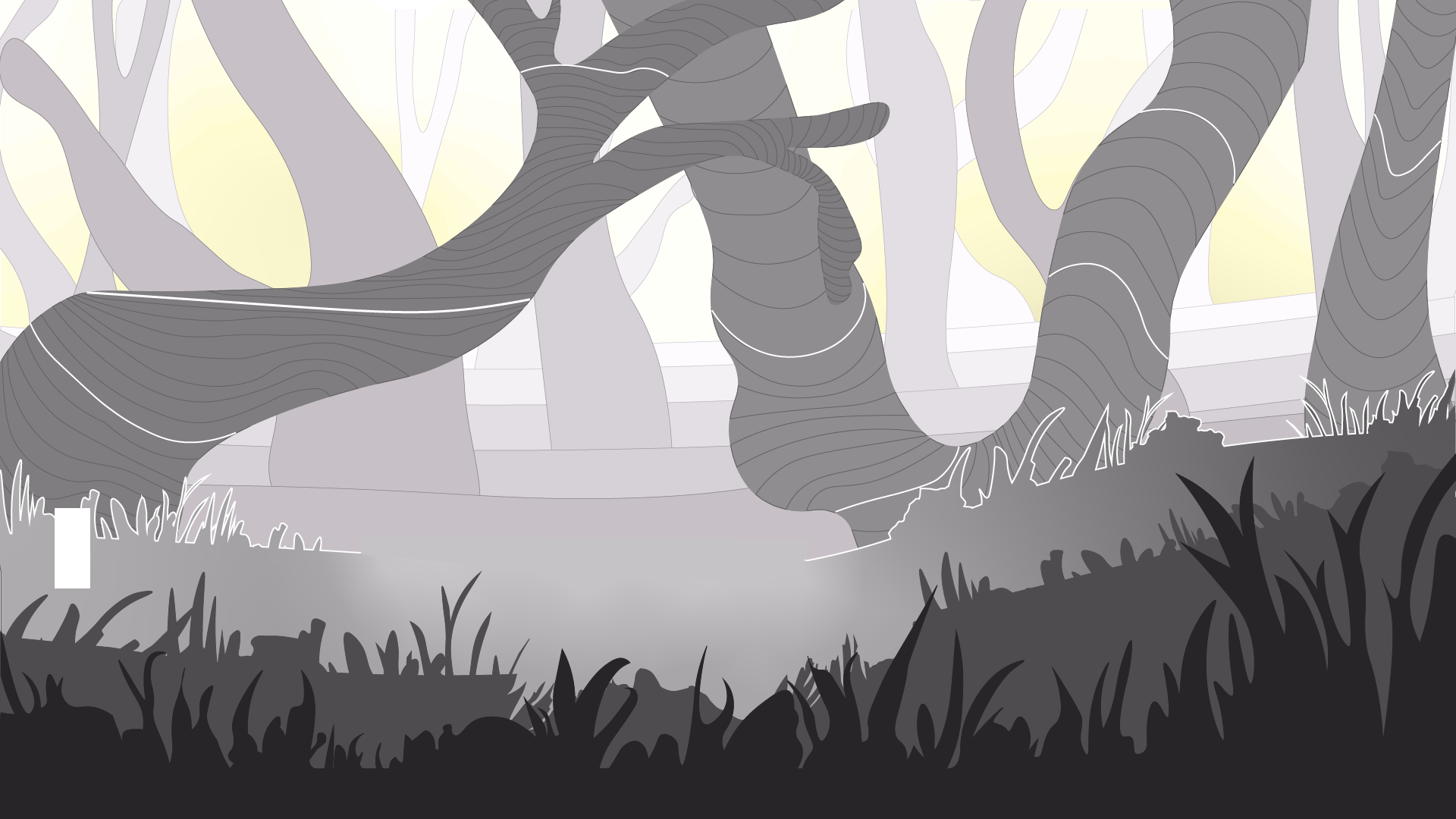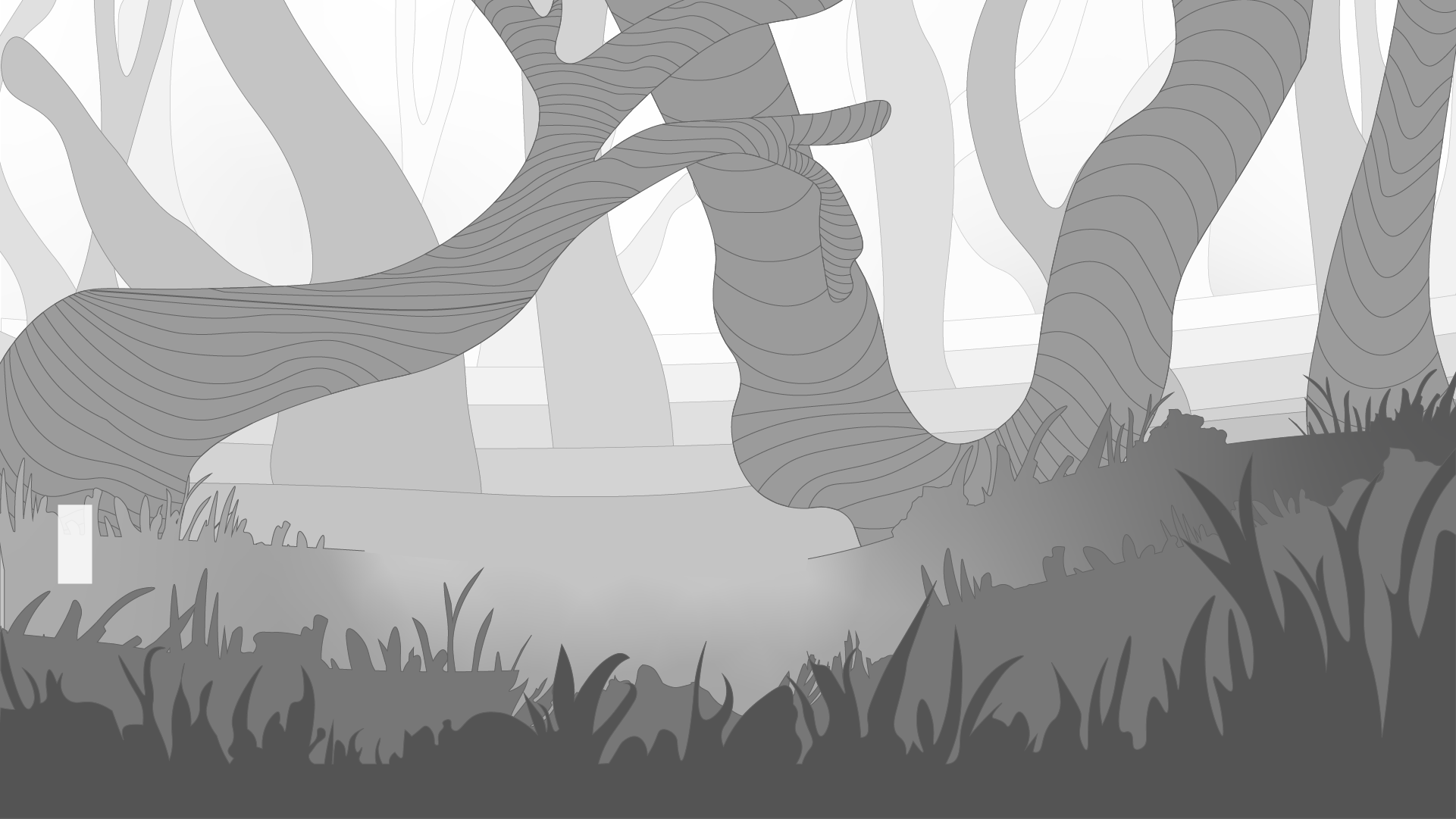 Loowa's third environment mockup
Left: concept foundation | Right: concept development

When we were finally satisfied with the artistic concept, it was time to test different color schemes and variations, mainly on the background and path and puzzle lines.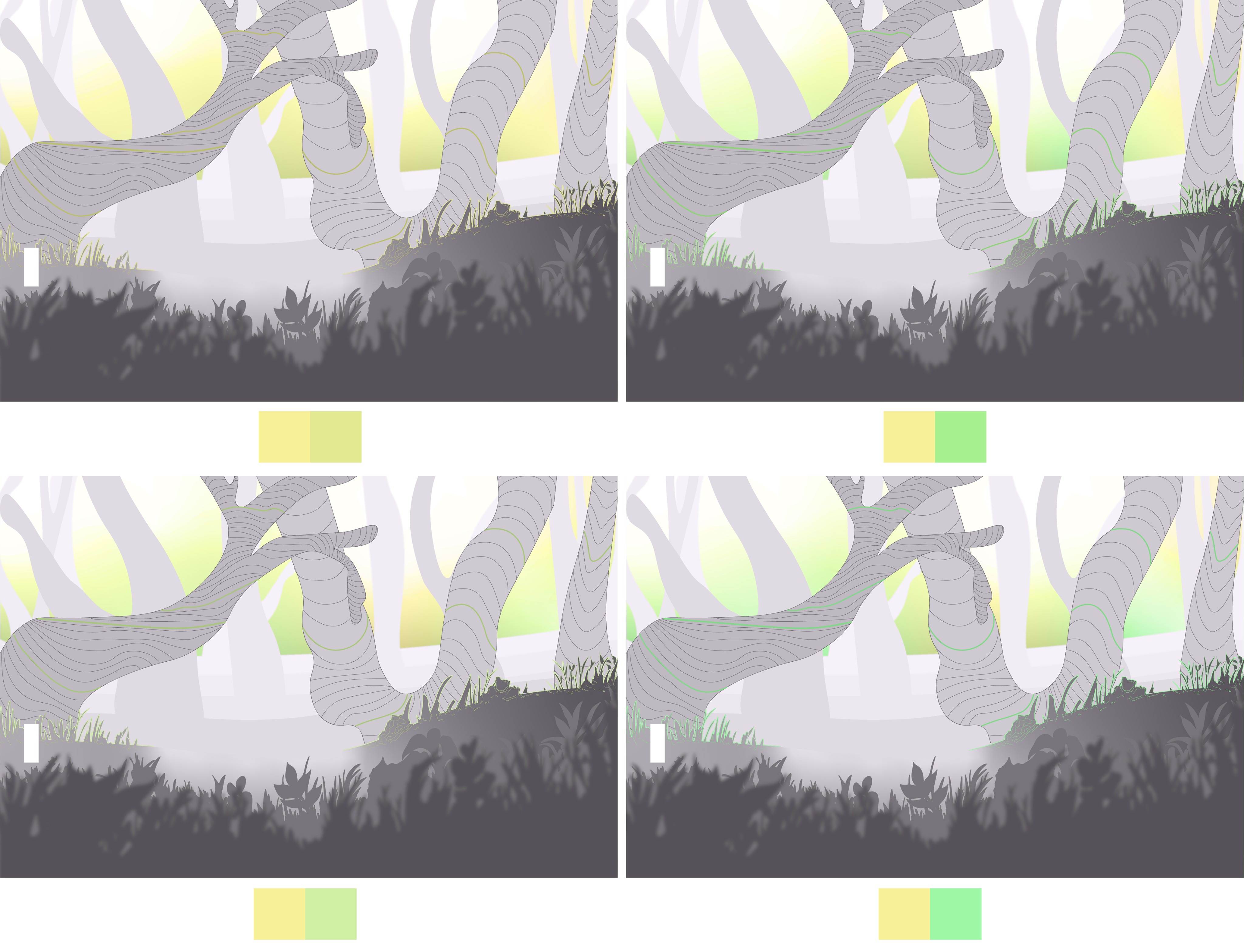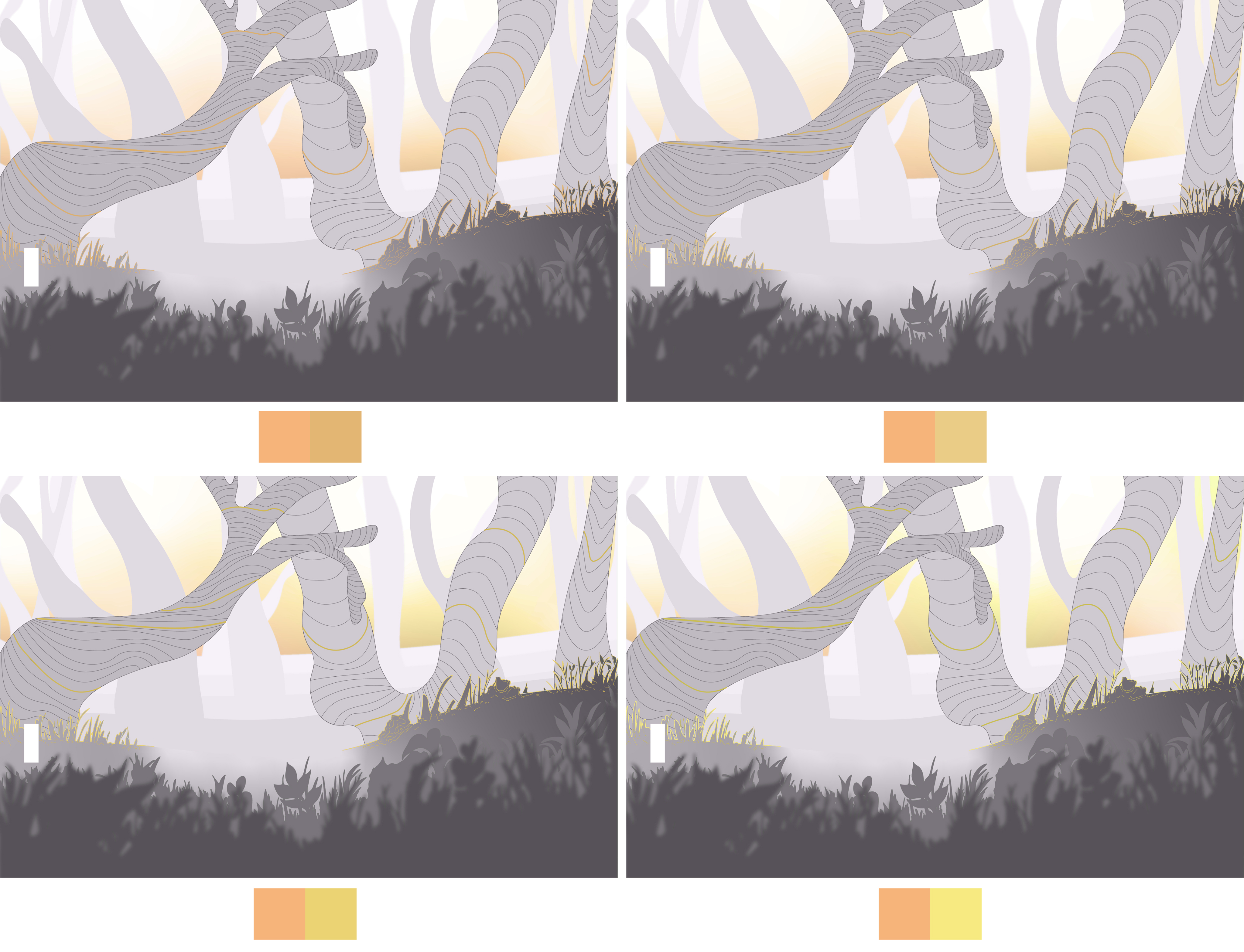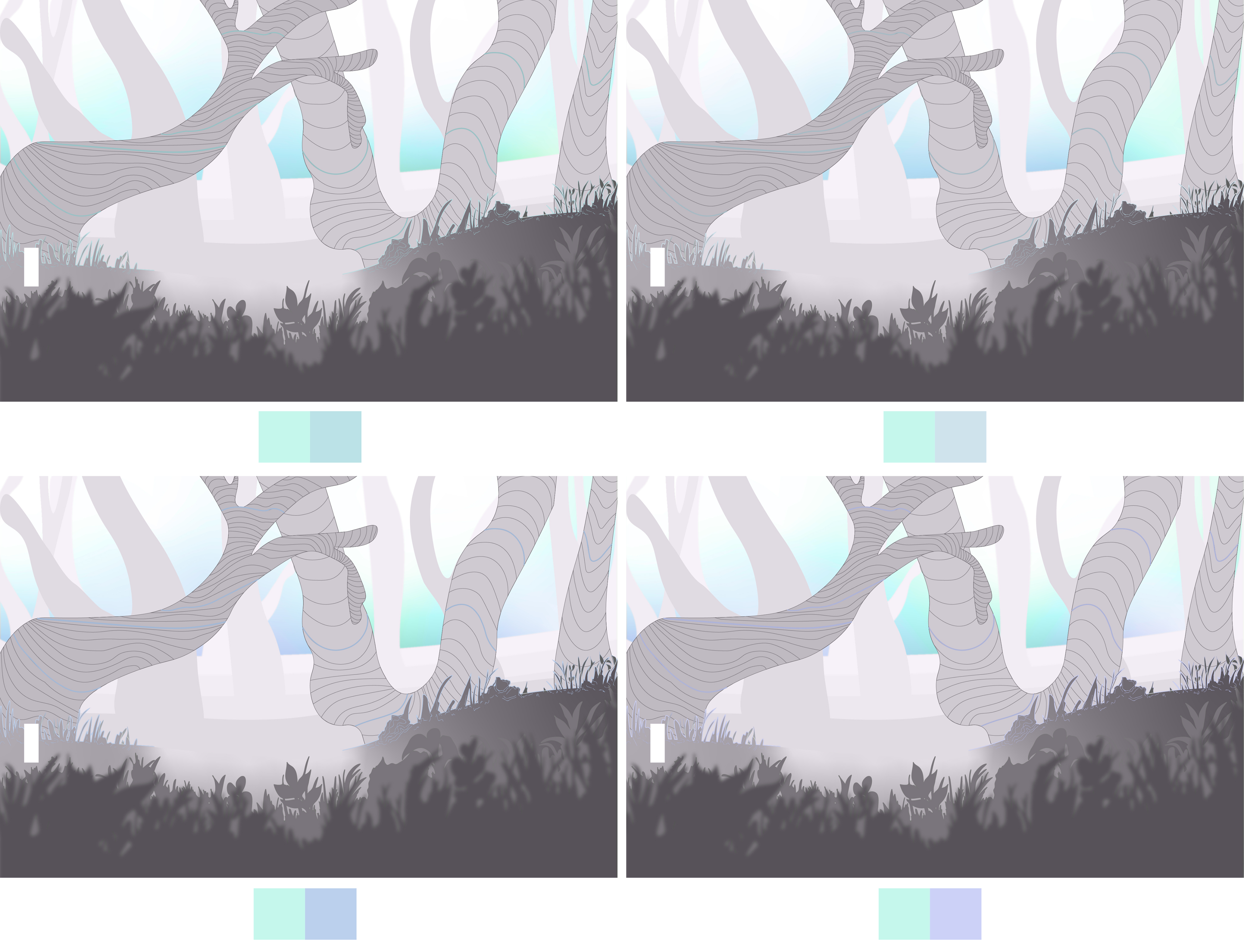 Until, at long last, we settled on a mockup which, we believe, perfectly represents Loowa, in all its uniqueness. We know it is very different from what people usually expect from a 2D puzzle/platform game, but, throughout this whole process, we've been leaning more and more towards a minimalistic art style, focused on serving the theme and narrative of the game and more connected to the poetic side of things.
What do you think? Were you expecting this end result? Any comments or suggestions?
On the artistic front, our next step is character concept art. Hopefully, we'll be able to show you our characters' development very soon. As for the rest, although it's still in the early stages, we're working on an alpha build, mainly for tests.
More to come soon, stay tuned!
#gamedevelopment #indiedevelopment #indiegame #indie #gameart