Final Element Update #2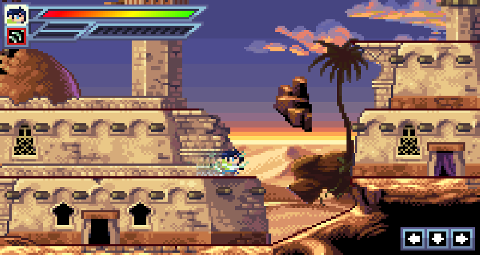 A screenshot from the "Sand" stage. Final Element features amazing animations by Glauber Kotaki and beautiful tiles and backgrounds by Cyangmou.
Shadow Traps
So what are Shadow Traps you ask? Well to begin with, it helps to understand that Final Element is a platformer. At various points throughout the game you'll enter what are known as Shadow Traps. When you enter a Shadow Trap, the camera will lock to the specific Shadow Trap region and you will need to stand your ground against hoards of enemies. Very much alike a classic beat'em up!
Concept Art
Become a master of the elements, harnessing Space, Fire, Electricity, Water, Air, Earth and maybe a few secret elements as well. The future is in your hands.
The awesome concept art you see below is by Jose Soto.