"FIGHT !" is an old school 2D competitive fighting game developped by french video collective Freak AC.
You can choose between son of the street T-Flexx, flashy avenger
Bling, kawai doll Moochy, robotic B-Borg, half b-boy half cyborg, or
Chili, cooler than a fridge, and try to face the mysterious warrior that
terrorizes the streets...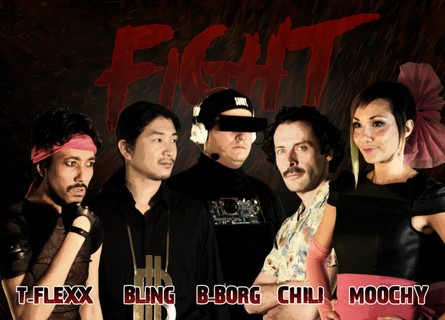 If you like it, leave a comment, share it with your friends, spread
it like some good mayonnaise. For any request, you can reach us right
here : contact@freakac.com. FIGHT ! is also on Facebook :
Facebook.com
Only one will remain.
Freak AC