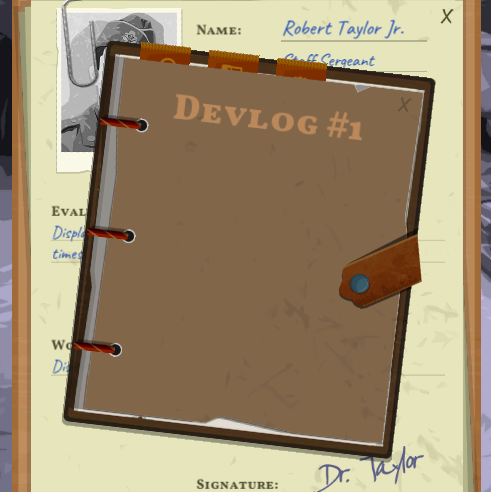 Hi everyone!
We are tiny indie game studio from Ukraine currently working on our debut game - Field Hospital: Dr. Taylor's Story. In the first entry of our devlog we'd like to talk about world of the game and some fundamental principles of Field Hospital's game design.
The very first trailer of the game
Field Hospital: Dr. Taylor's Story is a narrative-driven game about hard decisions and meaningful choices. Player investigates a tangled story of military doctor during The War and as Dr. Taylor himself decides who to treat and whom to refuse. There are more patients than player can treat but not everyone may survive treatment.
The game set in a fictional world which aesthetic is a sort of combination of Great War and World War II. We tried to avoid direct comparisons with real countries so every coincidence isn't intentional.
Dr. Taylor - is a main character of the story. He is a resident of Independent Republic of Gard - one of the many countries involved in a military conflict called The War. Dr. Taylor is a military doctor who runs field hospital. His responsibility includes making decision of who to treat and whom to refuse. At the war time when resources including human ones are limited such choices are matter of life and death.
Player can use any information that may help them: medical testing, dossier regarding any criminal activity and family information. Player is free to make choices based on whatever reasons: moral, rational or emotional.
There are no wrong choices but every choice matters.
We don't judge player's decisions and the game is made the way to be replayed. Although it has several endings which may be considered "bad" there's no game over. Also there'll be different achievements to unlock based on choices and play style.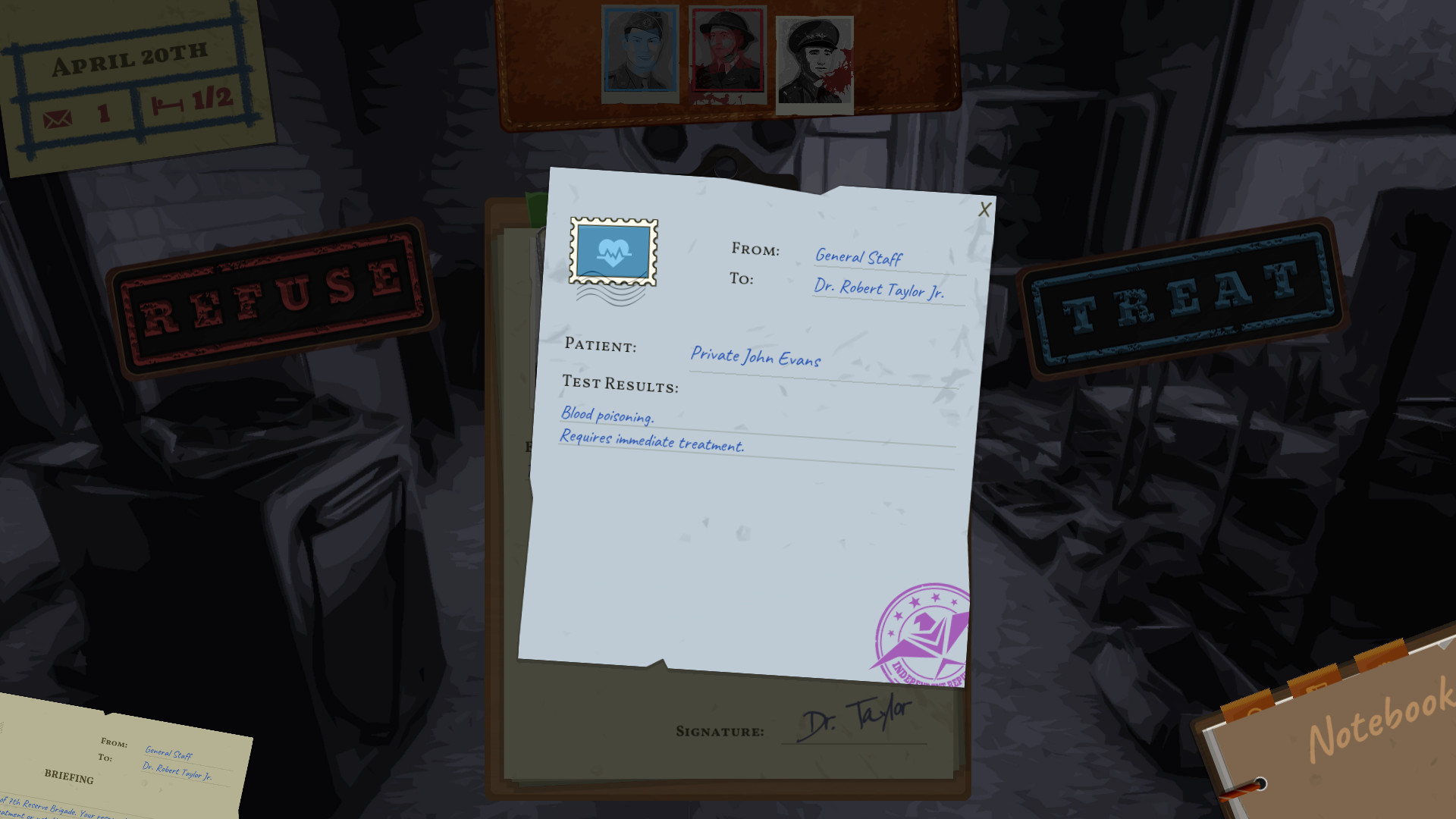 Medical testing hints on survival possibility but would you treat criminal with higher chances
instead of war hero with critical wound?
Different information is used not only as a tool for decision-making but also as a narrative one. There are several secondary quest lines almost entirely happens behind the curtains. They test player's attention as long as player gets hints through descriptions and patient's cards. Other storylines give more obvious leads to follow through mails and notes.
The story is divided in several days. At the end of each day player gets a daily report with information of who survived. Patients with minor injuries may survived without treatment and vice-versa: critical patients may die during operation.
The game is focused on personal stories of each patient and encourages player to examine patient's card. That's why we don't use any sort of timer in game so player can take their time to consider choices.
We'll continue our dev diary to share more news and information regarding Field Hospital.
You can follow us on Twitter and add Field Hospital to wishlist on Steam:
Stay safe and healthy!
Nick from Gard Interactive.