Hello and welcome to our twenty-fourth field report!
Hello everyone and welcome to this last field report of the year. We cannot wait to see what 2016 brings, but before we talk more about that, we have a sneak peek as well as a website update to go through so if you're not too busy with the leftovers after Christmas feel free to join us!
A closer look at the Mississippi Rifle
First up, we have a bit of a sneak peek of a personal favorite of ours, the Mississippi Rifle which we previously showed a render of has found its way in-game now. We especially like the rather unique browned barrel and the iconic sword bayonet. Take a look!
Shipping address editing available
We've just pushed an update to our website which enables all backers (Kickstarter & PayPal ones) to change their shipping details should they need to. This option will be enabled until we get much further to the shipping date and once we get closer we'll give you all plenty of warning before the shipping details are locked in place. You can find the optional address change here: Warofrights.com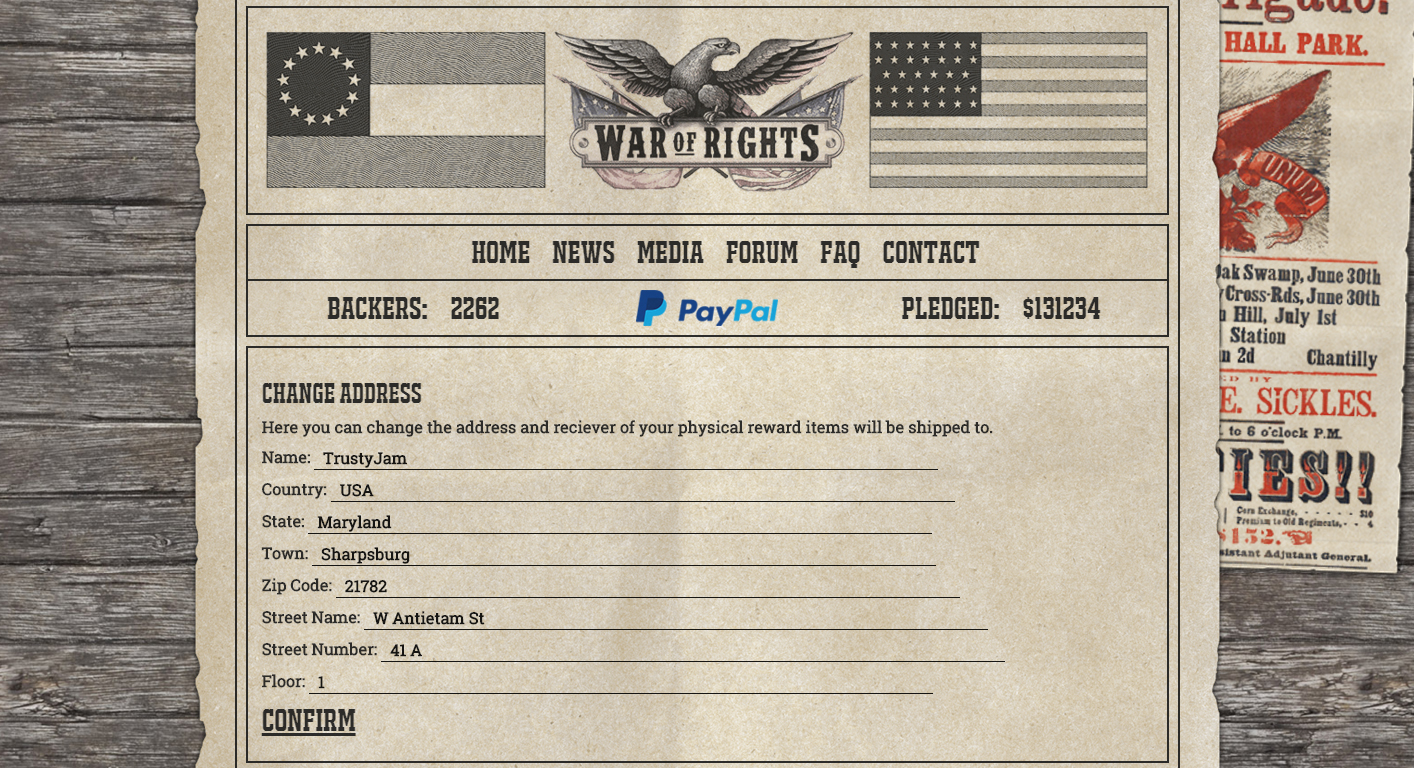 A look at 2015 and beyond
2015 has been the most exciting year for us yet – we say that about every year but it really is true! Back in March we experienced on of the first highlights of 2015: the visit to our historical advisor, George Crecy in Oregon. We had a good few days there where we discussed countless of Civil War related topics, tried on some uniforms, handled lots of Civil War related items and got our very first taste (and smell!) of black powder on the firing range. The below image of Emil Alexander Hansen gives a pretty good idea of how we felt throughout the visit.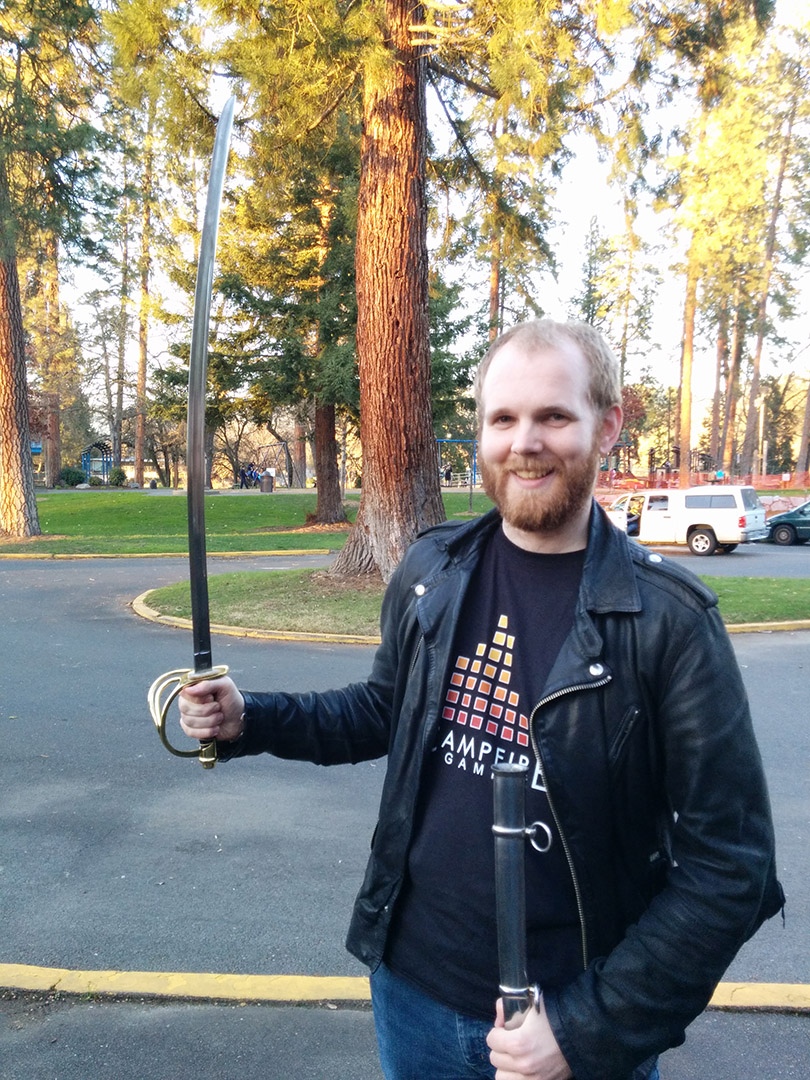 Another highlight was us joining a local game incubator "The Ranch". The incubator helps new game developer companies with guidance in areas like business management which is not necessarily all that familiar to upstarting companies. They also offer attendance to several local game development-centric conferences as well as international ones – The past few months we've been to Sweden and Paris talking to other developers, getting ideas, feedback and establishing new connections thanks to The Ranch. Lastly, The Ranch offers office spaces in an all new refurbished building which we moved into a few weeks ago.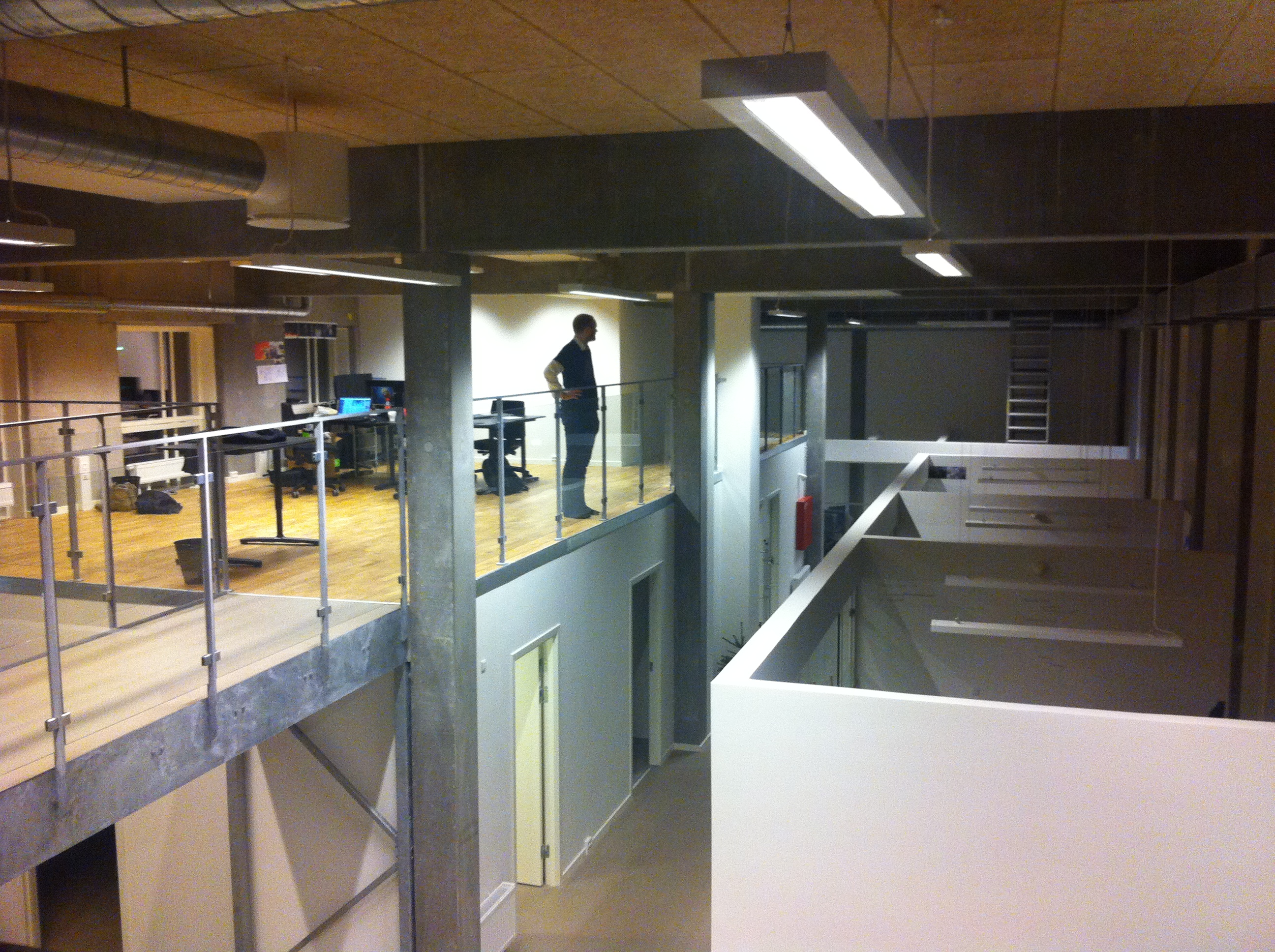 We'll be sure to snap a few more images once we've "WoR'ed" up our studio at a later date.
Finally, there's no way of talking about 2015 in regards to War of Rights without mentioning our crowdfunding campaign first at Kickstarter and then at our own website. Thanks to the people who believed in us and backed us or spread the word about our campaign, we're now able to scale up productions starting early 2016. This, in short, means far more quality content at a far faster rate. We can't thank our backers enough and we really hope you like what you will see in terms of progress being made. You guys are the primary reason why 2015 indeed was the best and most exciting year for War of Rights thus far.

Happy new year!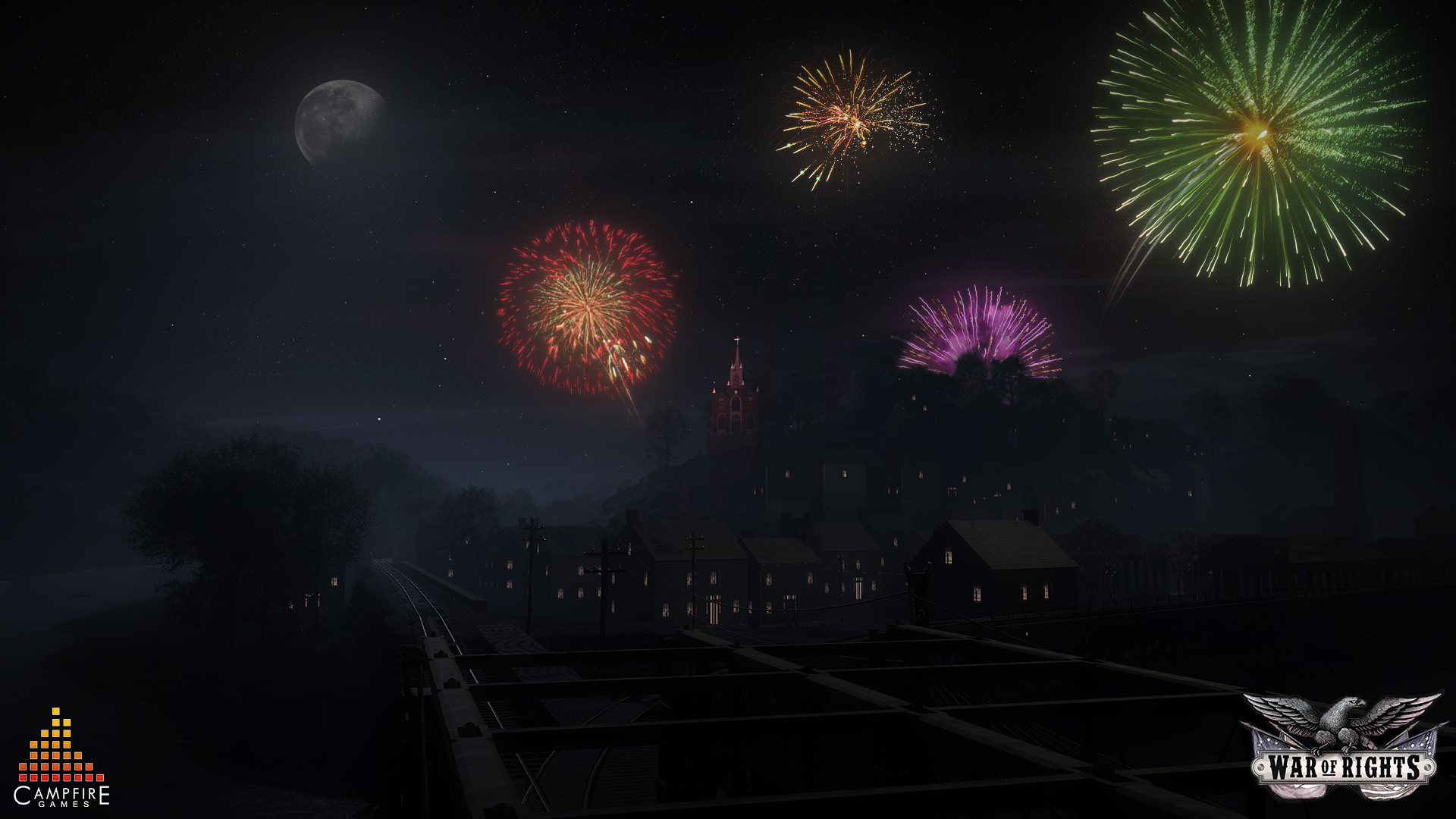 Everyone at Campfire Games would like to wish you all the happiest of new years. We look forward to be experiencing what 2016 brings together with you.