Gamieon is proud to announce a big update to Field of Heroes with new levels, new foes and more!
Grassy Field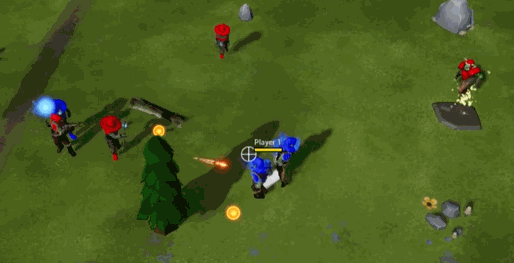 Well, it's a field, and there's a lot of grass. But now there's also a lot of new obstacles! Why play on a plain boring field when you can coax your enemies into tripping over rocks and bumping into trees?
Orc Village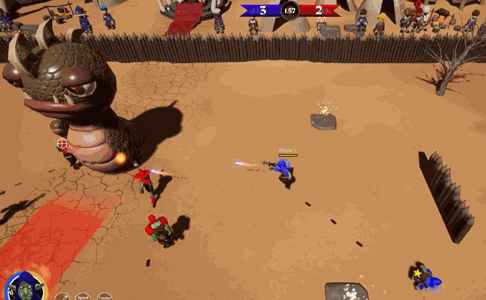 Just when you thought it was safe to score goals and fight foes, the sandworm appears from beneath the ground with its own agenda! But if you can take it out before your opponents do, it will help your team by causing quicksand to appear near the enemy ball carrier! Their loss is your gain!
Highbridge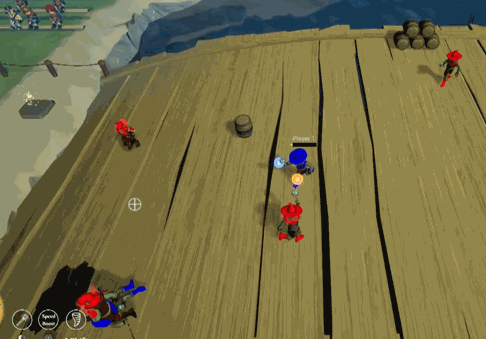 Why limit yourself to flat fields when you can have physics fun on arched bridges? Oh, and unfortunately we hired cheap contractors, so the wood isn't very sturdy. Try not to fall!
Other Highlights
After careful consideration, the development team has decided to go all-in and bring Field of Heroes, at last, to a full release within the next two years hopefully. In the coming months there will be significant changes creeping in, including:
Seven total heroes; each with their own special set of skills and backstories
Lots of under the hood changes like:

Speed and memory size optimizations
Support for player profiles (the kind you download when you log into an online game)
User modding support
Analytics tracking
Twitch integration
All of this is happening under the direction of a single developer (who also happens to be wearing their marketing hat right now) and has a full time job not doing this; so please be patient as the changes roll in.
In the meantime we hope to build a vibrant community that will help us polish the game into something fun and amazing! Please follow the links below to join in on the fun!