Improved Landscape Textures
Greg has been making use of the amazing Landscape Auto Material tool for Unreal Engine 4 to drastically improve our landscape materials. We are absolutely thrilled with the results!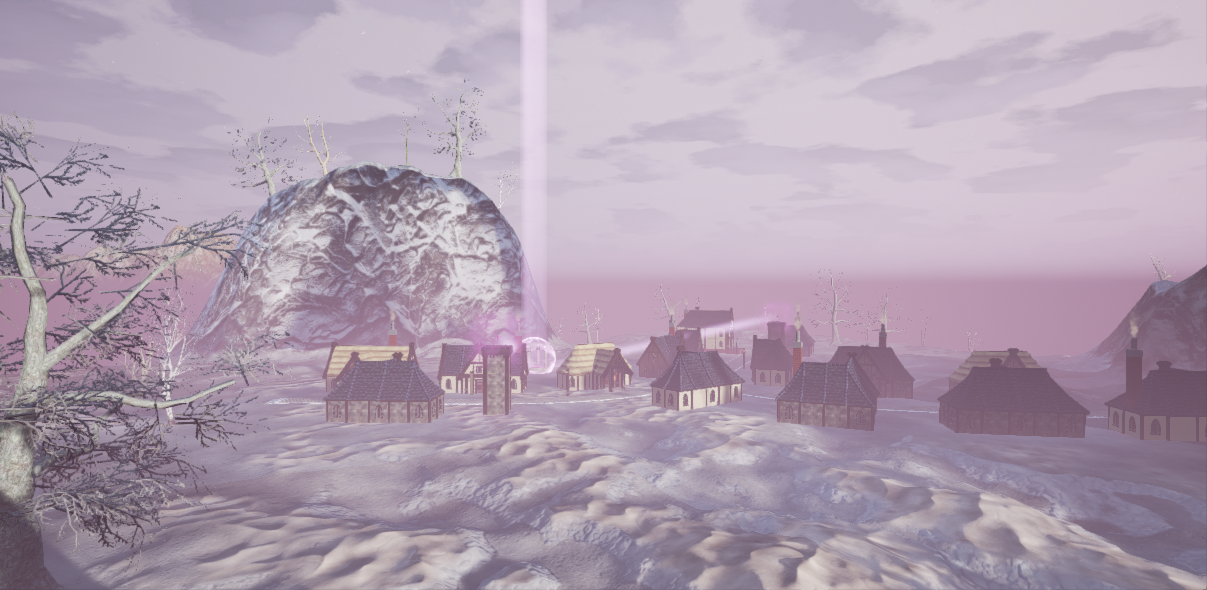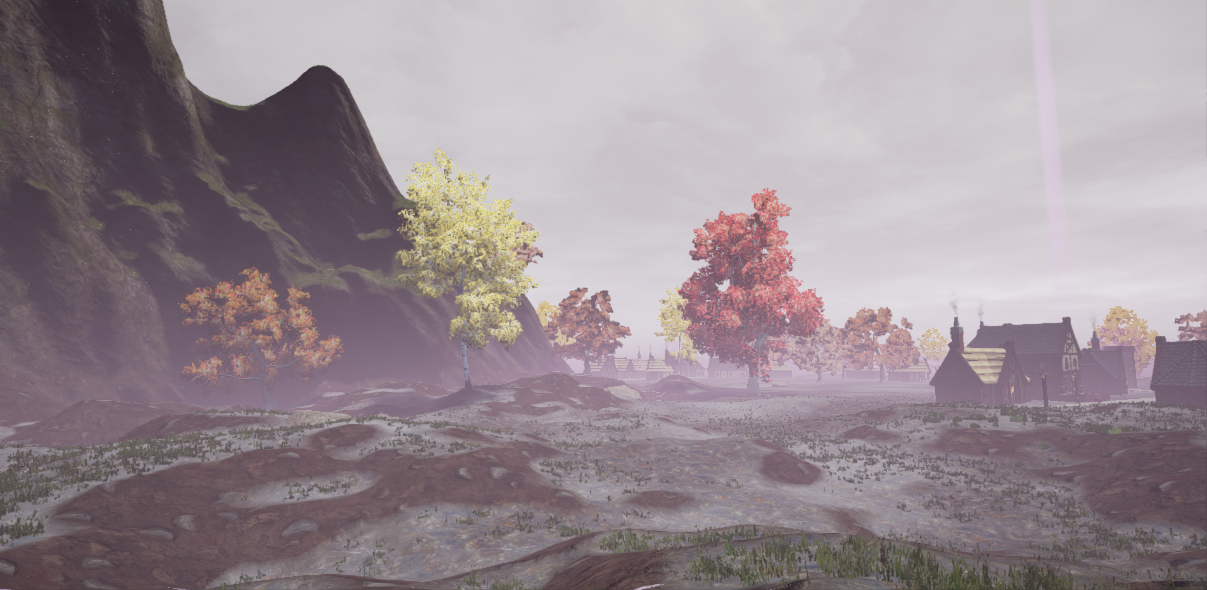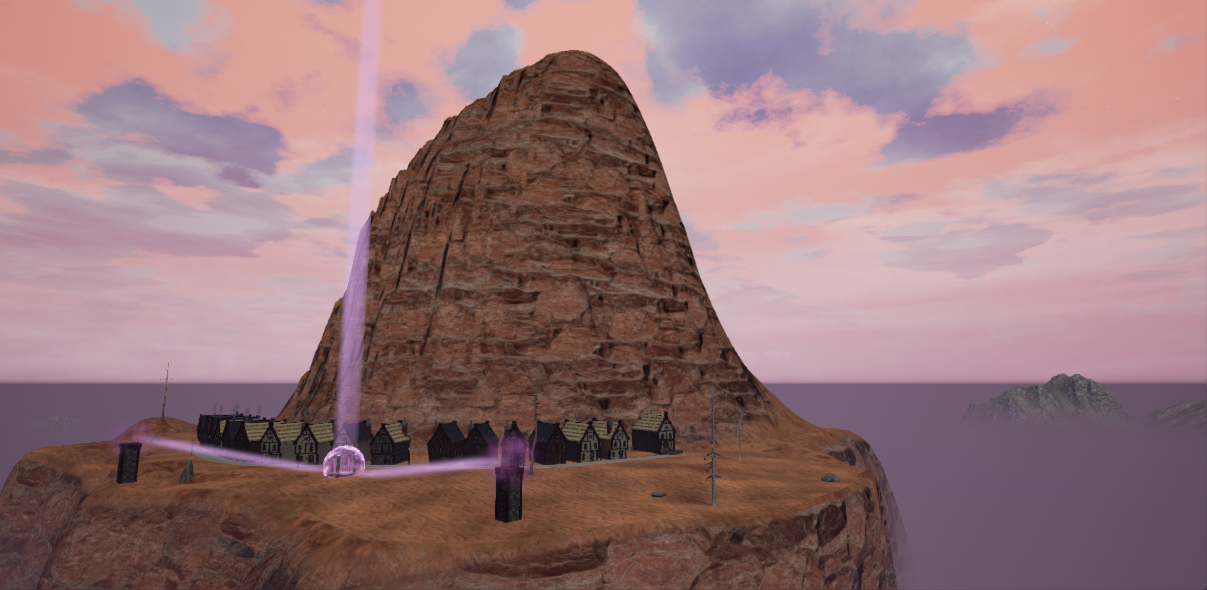 Structure Improvements and Additions
Townhouse Variations
This week, we added some variations to our initial townhouse, which will make our castle and village settings look unique and more interesting.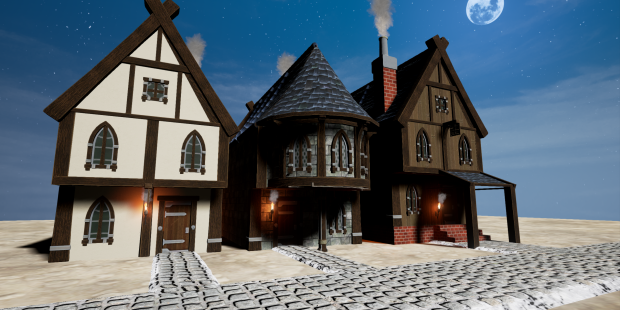 Bandit Structures
Chip had a good bit of fun making a few bandit structures to populate our procedural bandit camps. Making houses and castle structures requires precision, so making some haphazard, half-assed bandit structures was a welcome reprieve. Here are the the bandit workshop, chieftain hut, and outhouse: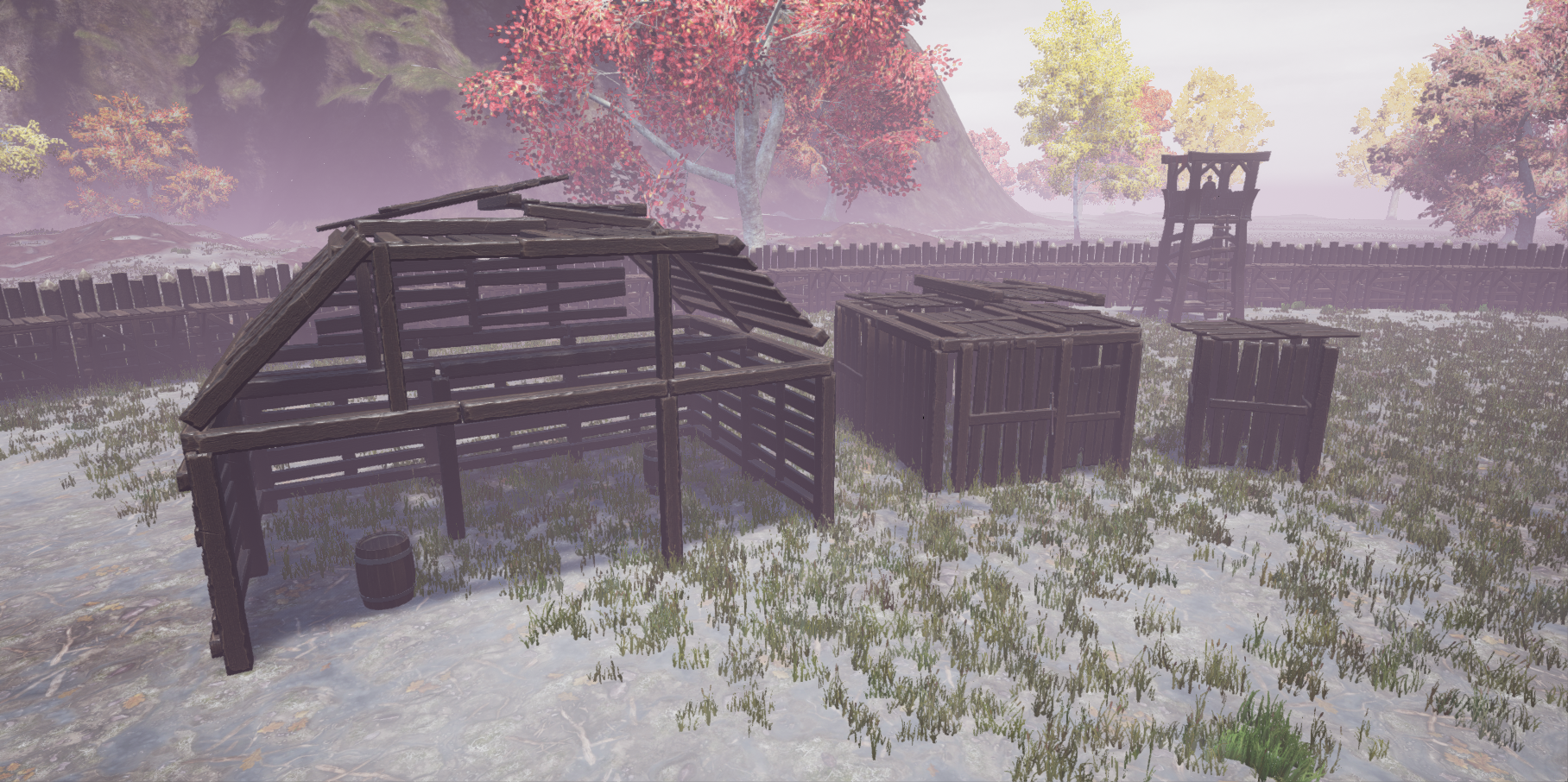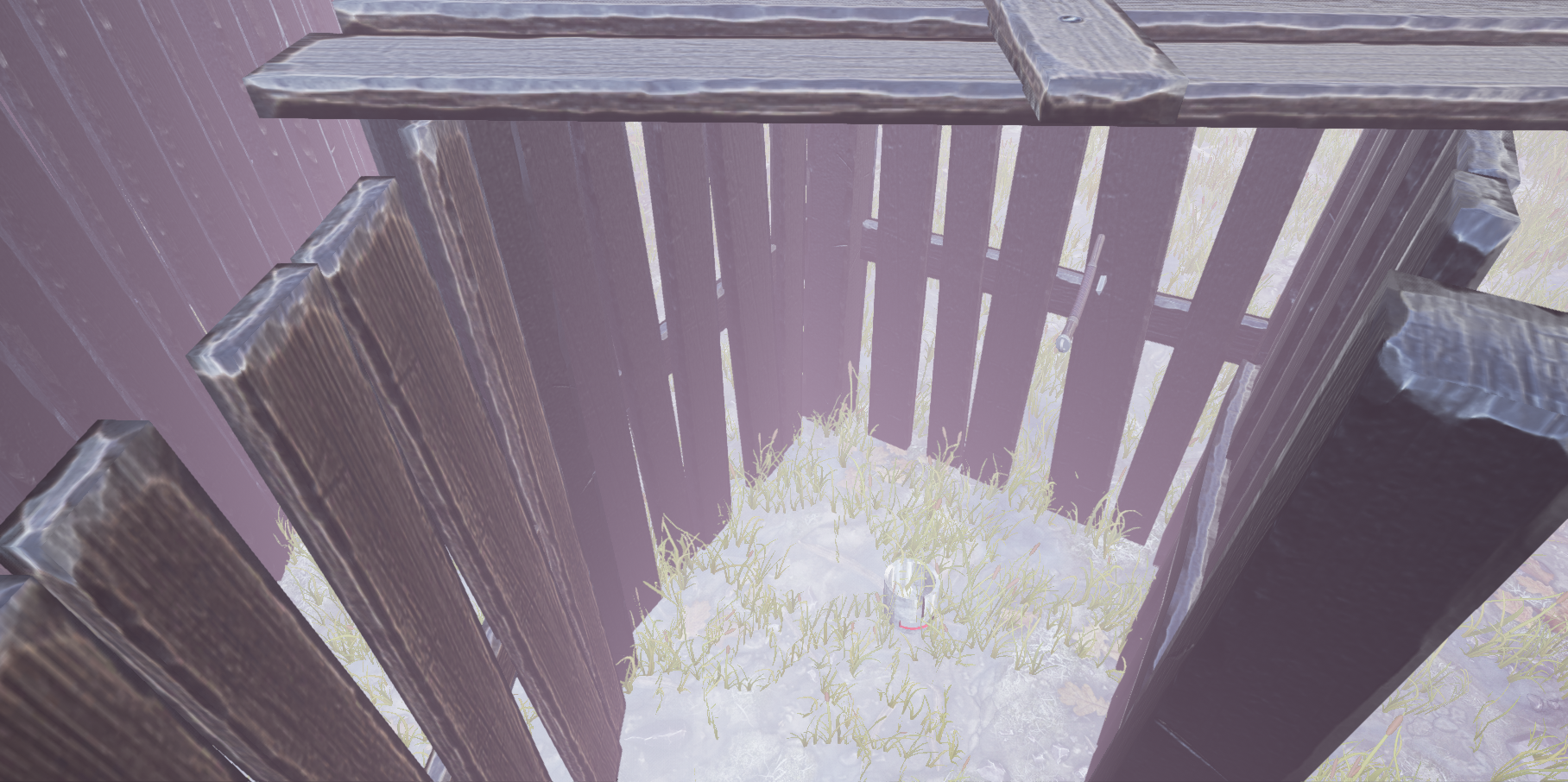 Most notably, the bandit outhouse has a hideous helmet (one of the first items our developers ever created) as a chamber pot and a random weapon stuck in the wall. You never know when you'll need it.
Sound and Visual Effects Improvements
Weather Sound and Visual Effects
We focused on our Miasma Storm last week—now, we have several different types of weather fully implemented into our game!
Lightning Sound Effects
Ice Blast Visual Effects
Archers
Thankfully, we now have new arrow audio. It no longer sounds like footsteps when arrows are landing around you. Chip was so excited about this that he quickly made this crummy mini-game involving archers that will never be playable.
Props
Leif just finished with a huge kit of props to fill our towns—We can't wait to put them to use!
Next Week
Greg plans to tweak landscapes a bit more
Chip plans to fill our structures with the newly created props and work on spell runes and effects
The team plans to make some overall adjustments to make gameplay more balanced and enjoyable
Talk to you next week! Weekly updates can come straight to you via our newsletter, hang out with us at/r/fictorum and we have more fun stuff posted on Twitter and Facebook, so follow and like us on there. Also, you can always just track us here!