Hey all! I said I'd be back at the end of the week, right?
Well, Friday's close enough - let's get to it.
So, this weekend I intend to release a demo. I'm going to call this Demo 0.1, as the demo is going to grow and grow with more content and newer stuff. Either tomorrow or Sunday is the plan!
Here's what you'll see in the demo:
- A minimum of 3 different enemies
- Animations for the enemies and environment!
-Projectiles! (From you and the enemy - Seen below)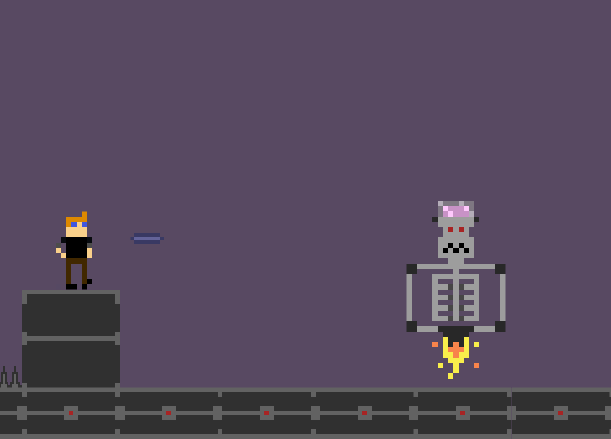 - Moving Platforms (Seen Below)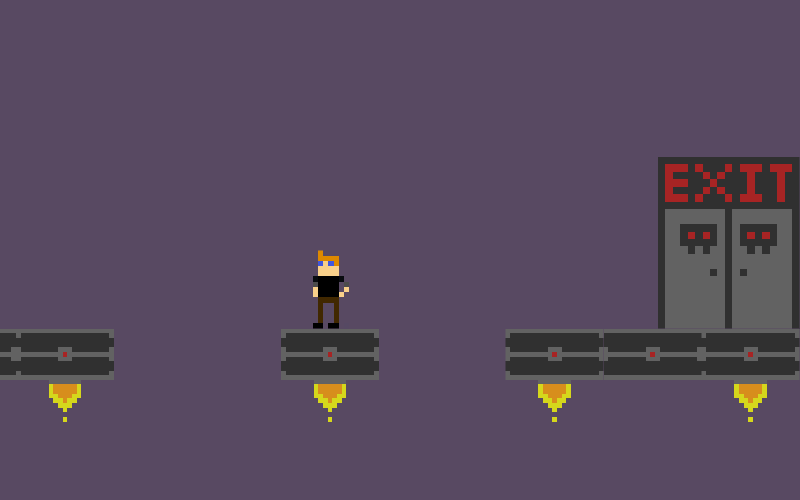 - A health system (4 hits = kill; you do 25 damage and so do enemies, you have 100 health)
- Main Menu and Pause Menu; with Resume, Level Select and Quit Game buttons
- At least 3 levels
- Various damaging floor traps (Example: Spikes; Seen Below)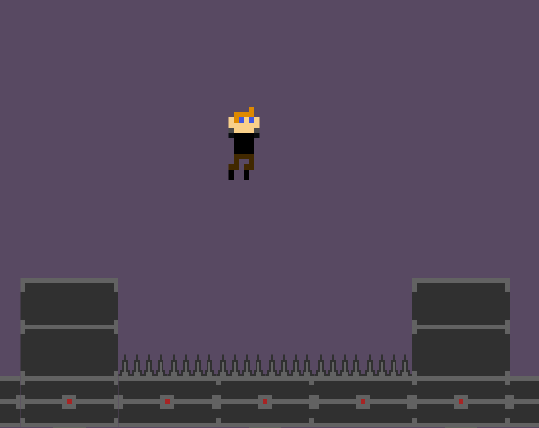 - Background Music (Can also be heard in video section on indiedb when I throw out the demo)
- Possibly Tutorial text
That may not sound like much, but I intend to make the levels I'm working on right now grow to be at least a little bit difficult, even if not by much so that there's some substance here to keep you guys interested.
A rather big note, that I've completely failed to mention since I started development, but the game will be free to play. Entirely. I won't be charging a dime for this thing when I'm done; that's partially why I'm not working on it super constantly and partly why things will be kind of lackluster until I really get this thing rolling.
I'm soon to have plenty of time on my hands, though, and with a huge drive to work on the game, you'll see some more updates from me in the near future. Look forward to checking a better demo out this weekend!
This is all for now. Thanks for stopping by.