Fells Wargo Released!
Hello and welcome the release of Fells Wargo! What started out as a simple factory/stealth delivery game has evolved over these past six weeks into a wild west puzzle adventure! While being in development for only a few weeks, it is crazy to think how far we've come and how much Fells Wargo has progressed. With the release of the game this will be be the last devblog about it. We hoped you enjoyed reading about our game's progression and hope you will enjoy Fells Wargo!.
What's New?
This weeks we focused on polishing the game, squashing bugs, and make the aesthetic rich and consistent. The biggest new addition to the game is a new hub area - the mine!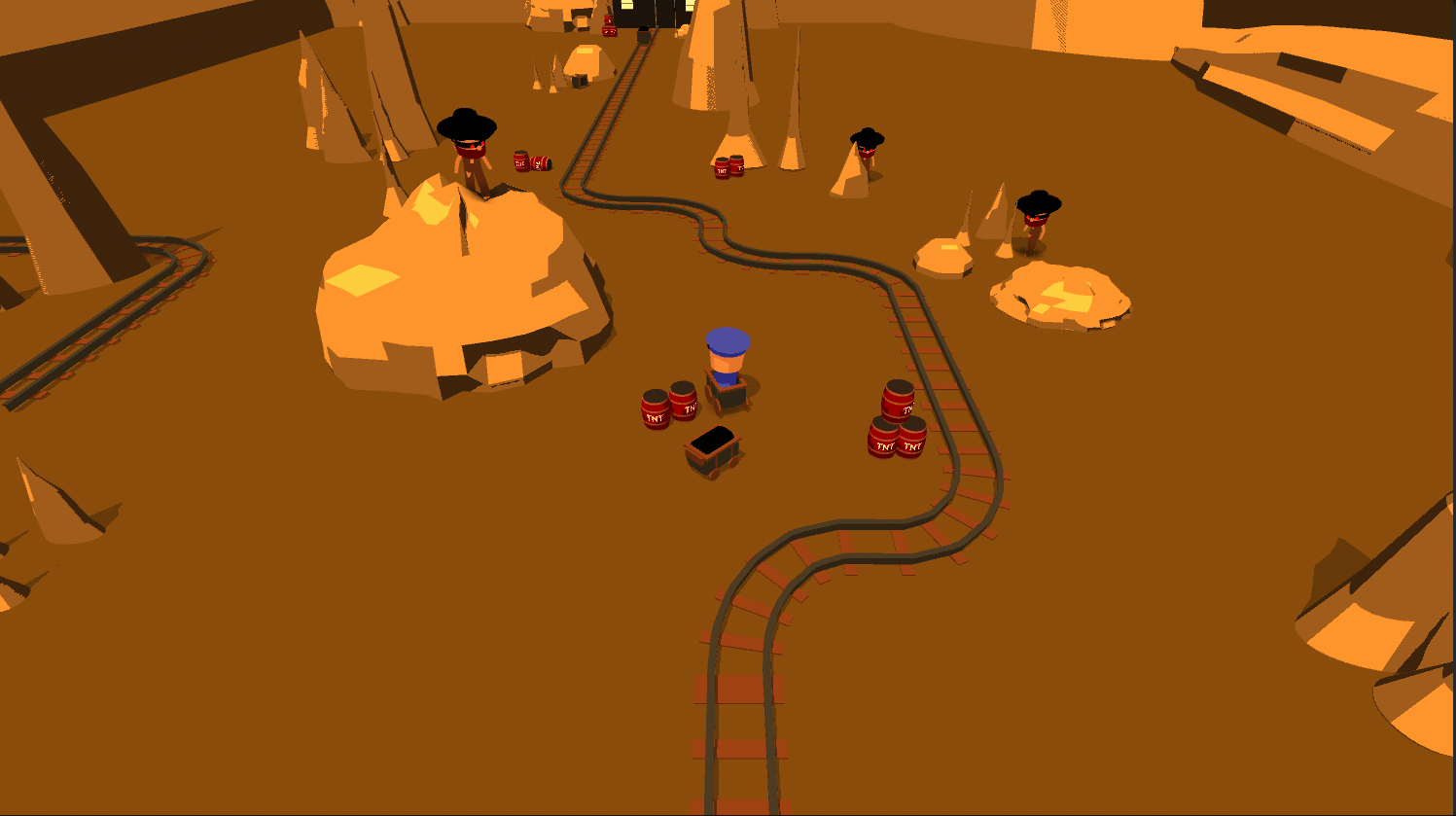 This area is where the bandits and their crooked leader are hiding out, and the source of the town's agony. With the new mine hub, we have also redesigned the the enemy and boss levels to make them more consistent with the aesthetic.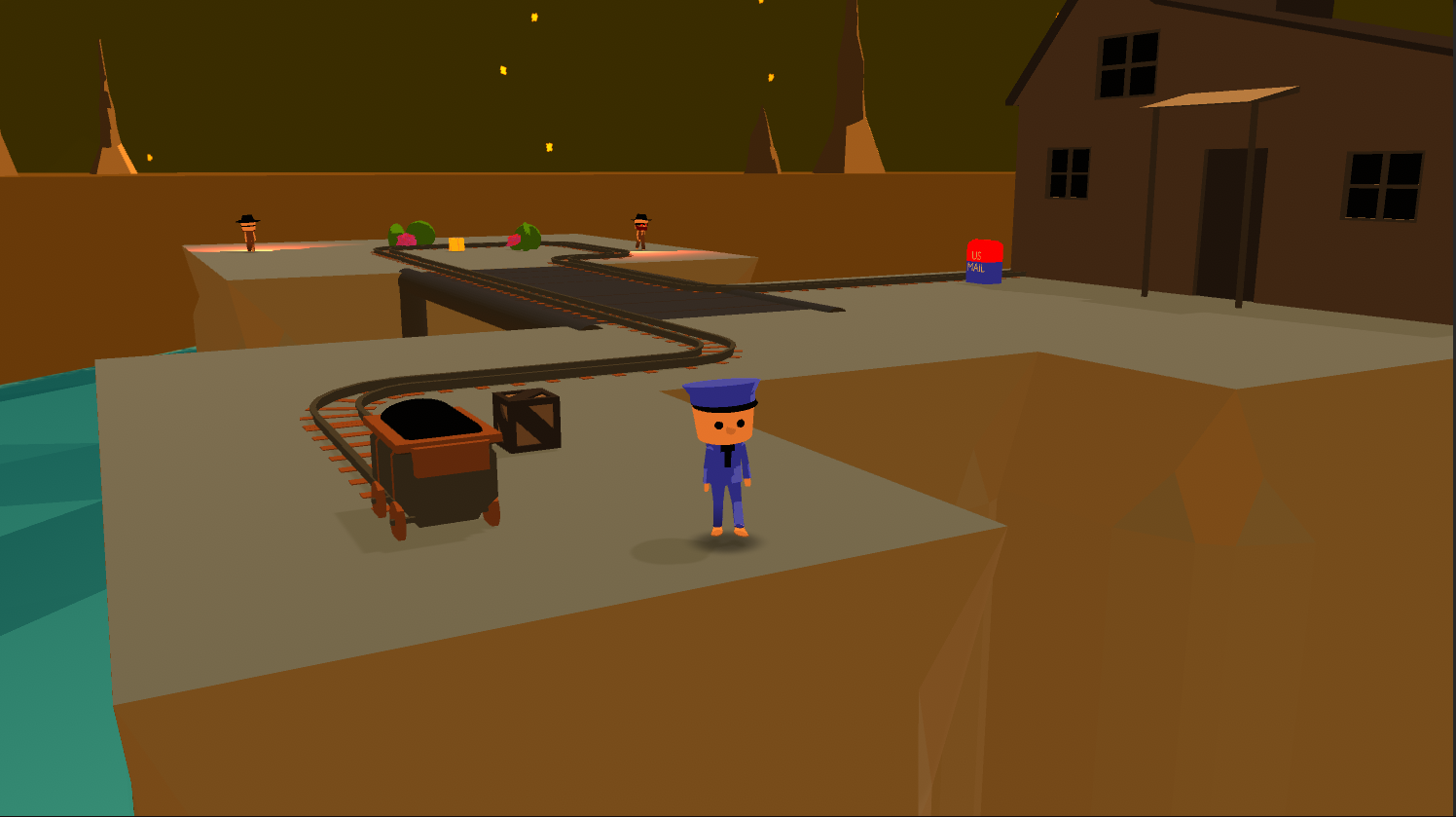 In the beta build we received a lot of feedback that our game ended a bit abruptly; there was not final concluding cutscene or event after defeating the boss, and it made finishing the game feel a bit weird. To address this we have added a new, final cutscene after the boss level help wrap up the story. We'll leave the final cutscene for you to discover, but heres a little teaser at some of the props in it!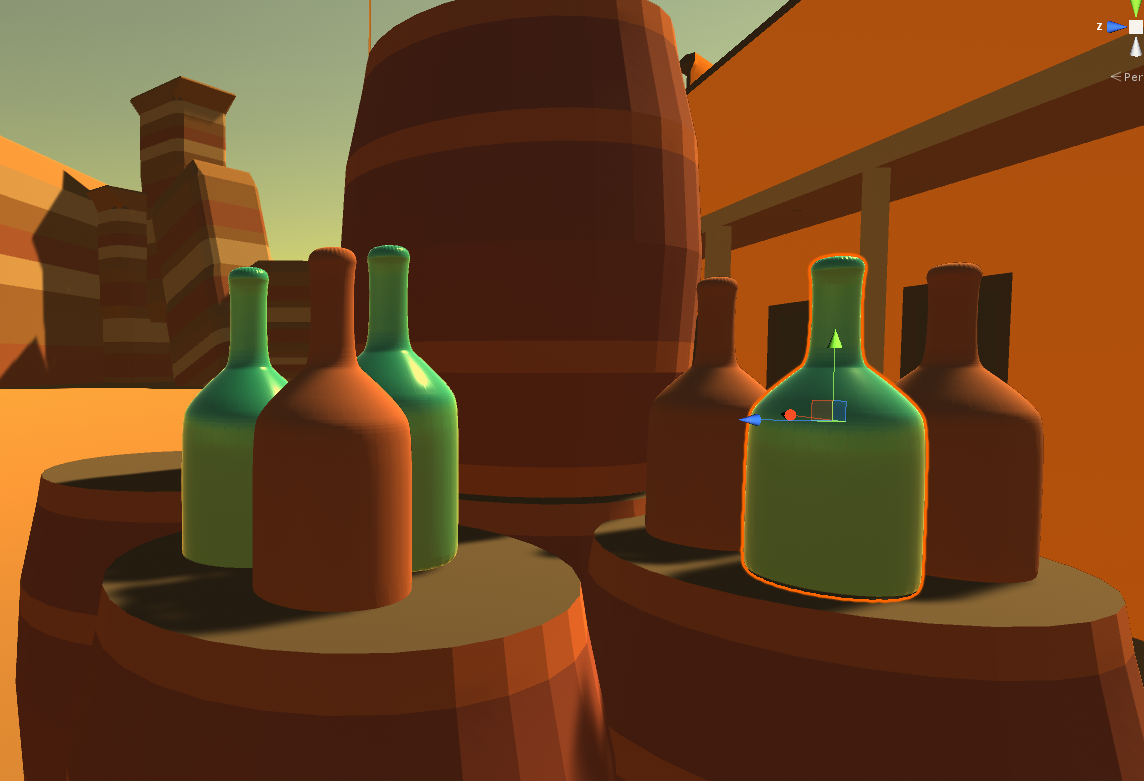 Additional Improvements:
Added and cleaned up the background music to be more consistent with the level theme.

Improved ramp aesthetics to help differentiate between the different types of ramps.

Enemy behavior is now more consistent and polished.
Lastly, we have included a few easter eggs to find throughout the game. These can range from small things such as additional items and props appearing to even a new secret level!


Last but not least, we have a new trailer! Thank you all for listening in on our development of Fells Wargo!
Download: