I really want feedback from the Version 0.5 as it will help me to improve the mod and also allow me to know what you like and dislike about the mod. I know that I have gotten some feedback but I would like alot more so please just comment below and tell me what you think. I have already made changes to the mod since the last version so some of which you may say could have already been done, anyhow positive or negative feedback is welcomed.
Recently I have been working on the high school scene which is taking most of my time up as it's the biggest and hardest scene so far. I haven't done anything like this before so it will take even longer than usual for me to complete this scene so just bear with me. It is also just myself working on this mod so you really can't ask more from me, not that anyone has but just saying. Here is the latest pic of the high school scene, just by looking at this you can tell how big the scene is and be able to judge how long it will take to finish. I have been working on this scene since the start of January so that's how long it has taken so far and im not even done.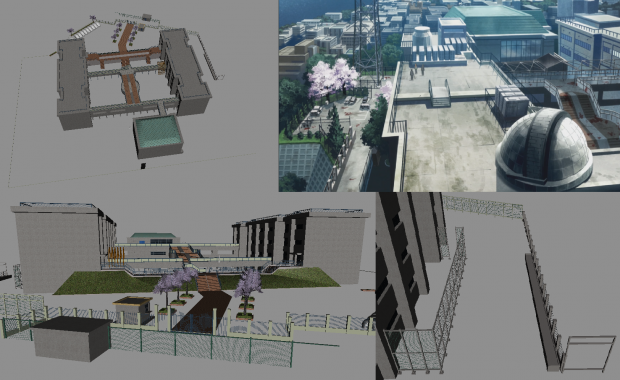 For those of you who haven't played the Version 0.5 then please do so and provide critical feedback for me.