Hundreds of players, 90% thumbs up on steam, great and helpful feedback from gamers and reviewers alike: Father's Island has had a great start! However, we didn't lean back and rest through the first week on the market. Instead, we gathered all the first player feedback and updated the game heavily.
What's new in 1.06 compared to the vanilla release version?
Reduced Memory Footprint by 25%
Reduced Loading times by 10 - 20 seconds
improved FPS Performance by 10 - 30% depending on PC
reduced propability of "Green Screen" bug
fixed several possible Save / Load hickup issues
Re-arranged the order of "Father's" Appearance to keep the player in the dark
Added new splash / loading screens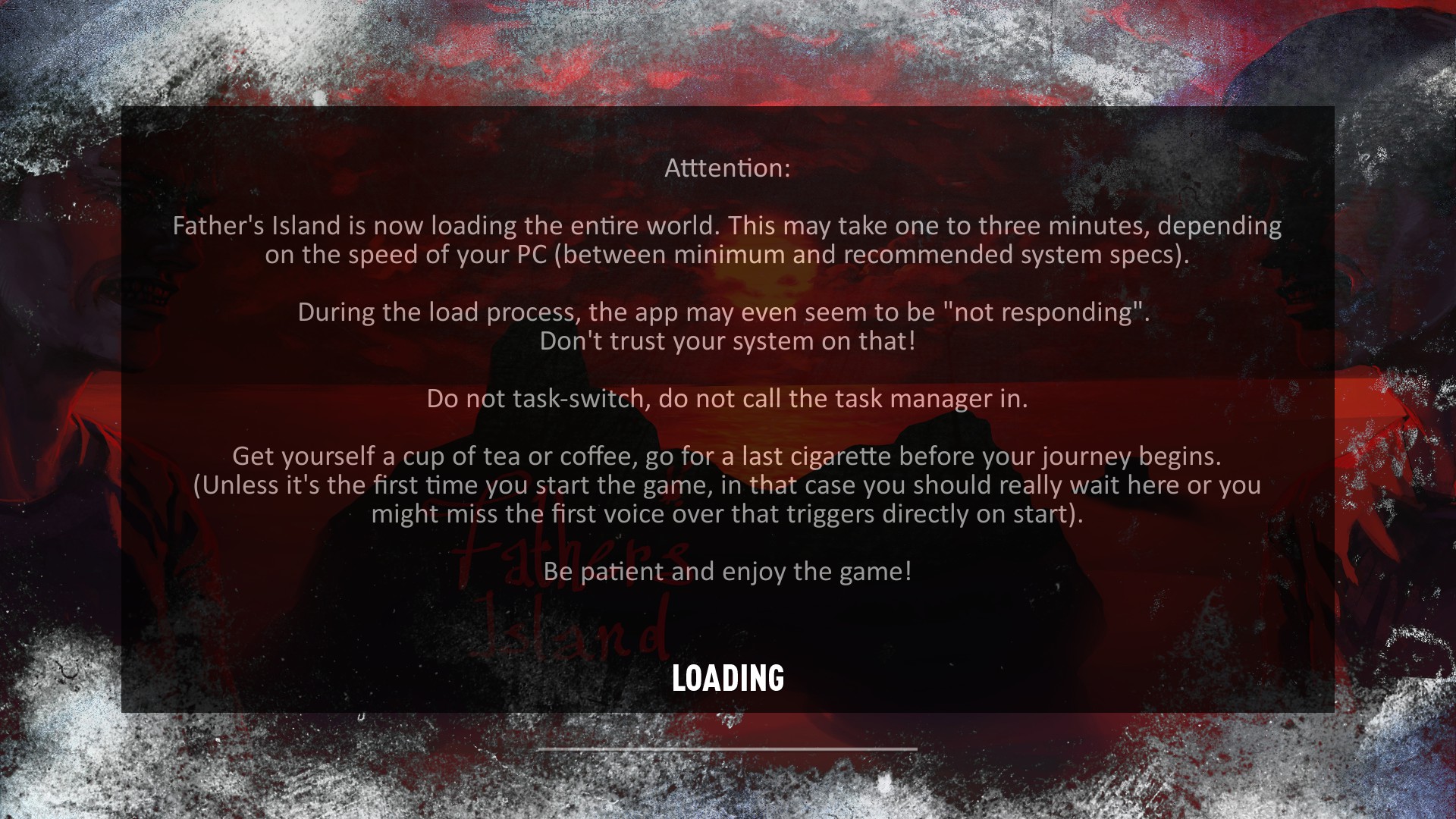 Added an "about" section in the proper menu spot
Improved the suicide ending experience
broad sliders for adjusting sound & music
dynamic ressource system: Will try to keep your fps at min. 25
dynamic ressource system: Will reduce LUA calls when system falls below 20FPS to compensate
Music set to 45% by default instead of 100%
Music set 60% in relation to voice overs (you can adjust that in the menu)
Fixed the window render bug introduced in 1.05
In the meantime, players have started to show of their screenshots and create artworks based on the ingame impression.
Today, we present the work of "Rainer" from steam. He has an eye for capturing calm scenes on the island itself...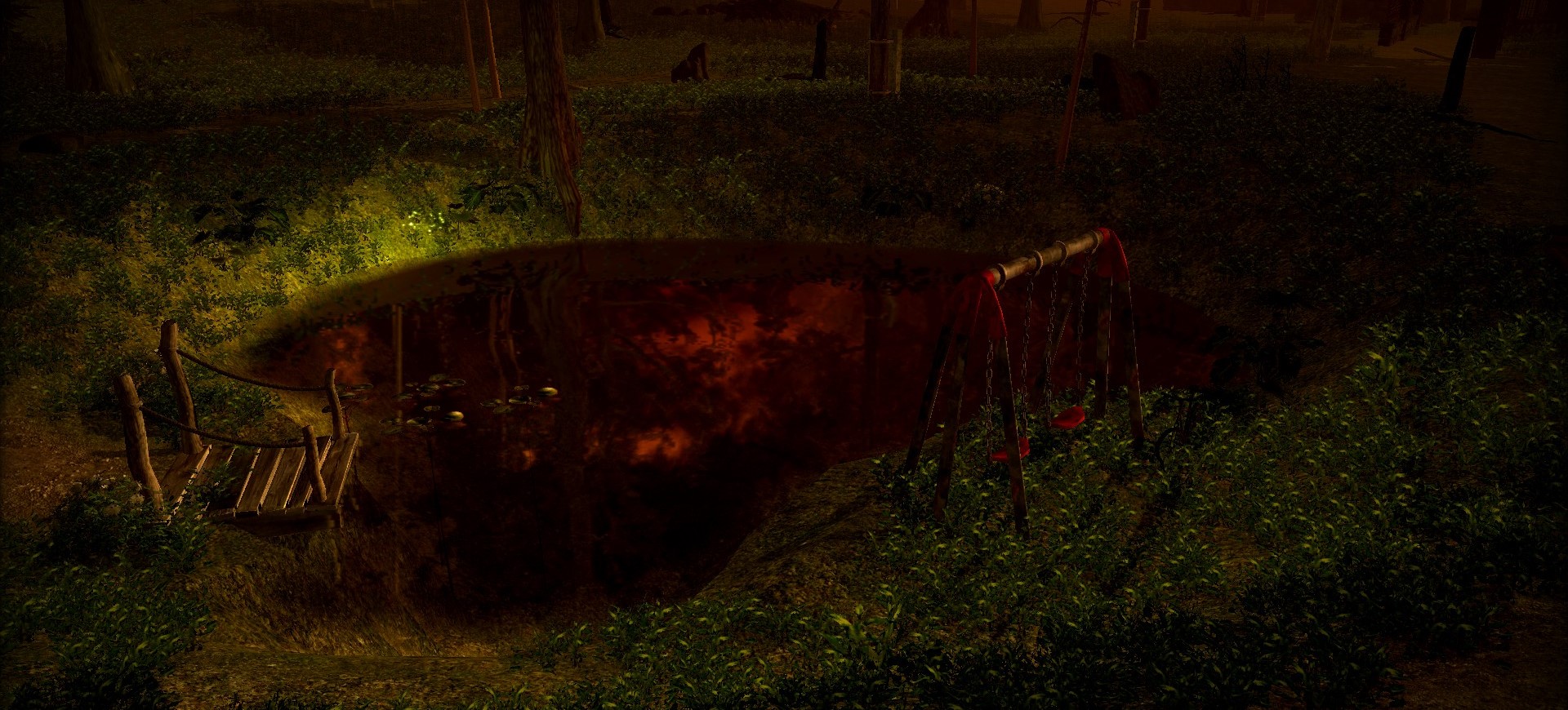 ...and uploaded this artwork based on the shores of Father's Island:

Of course, the extensive testing has left us with a broad range of screenshots ourselves: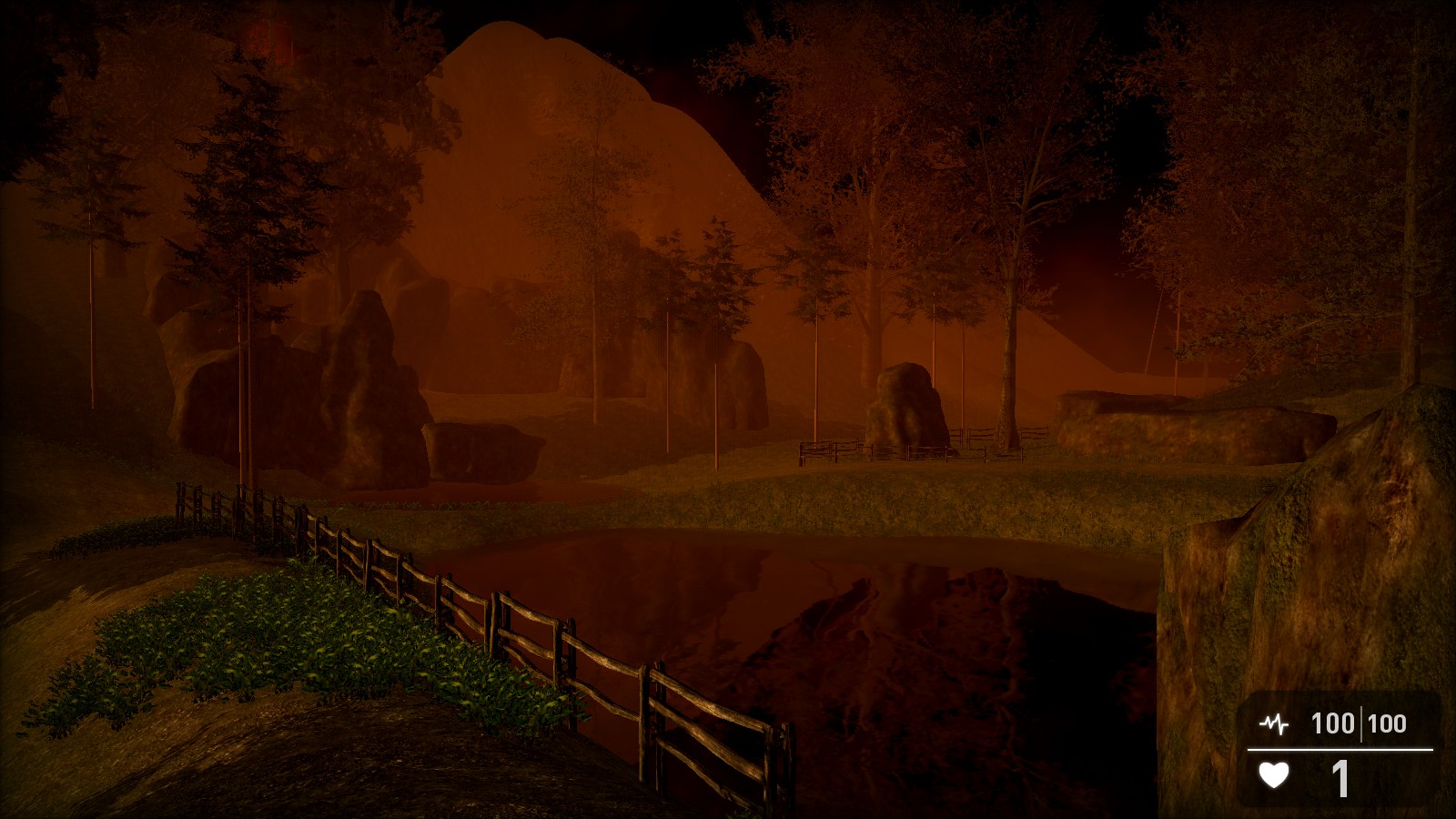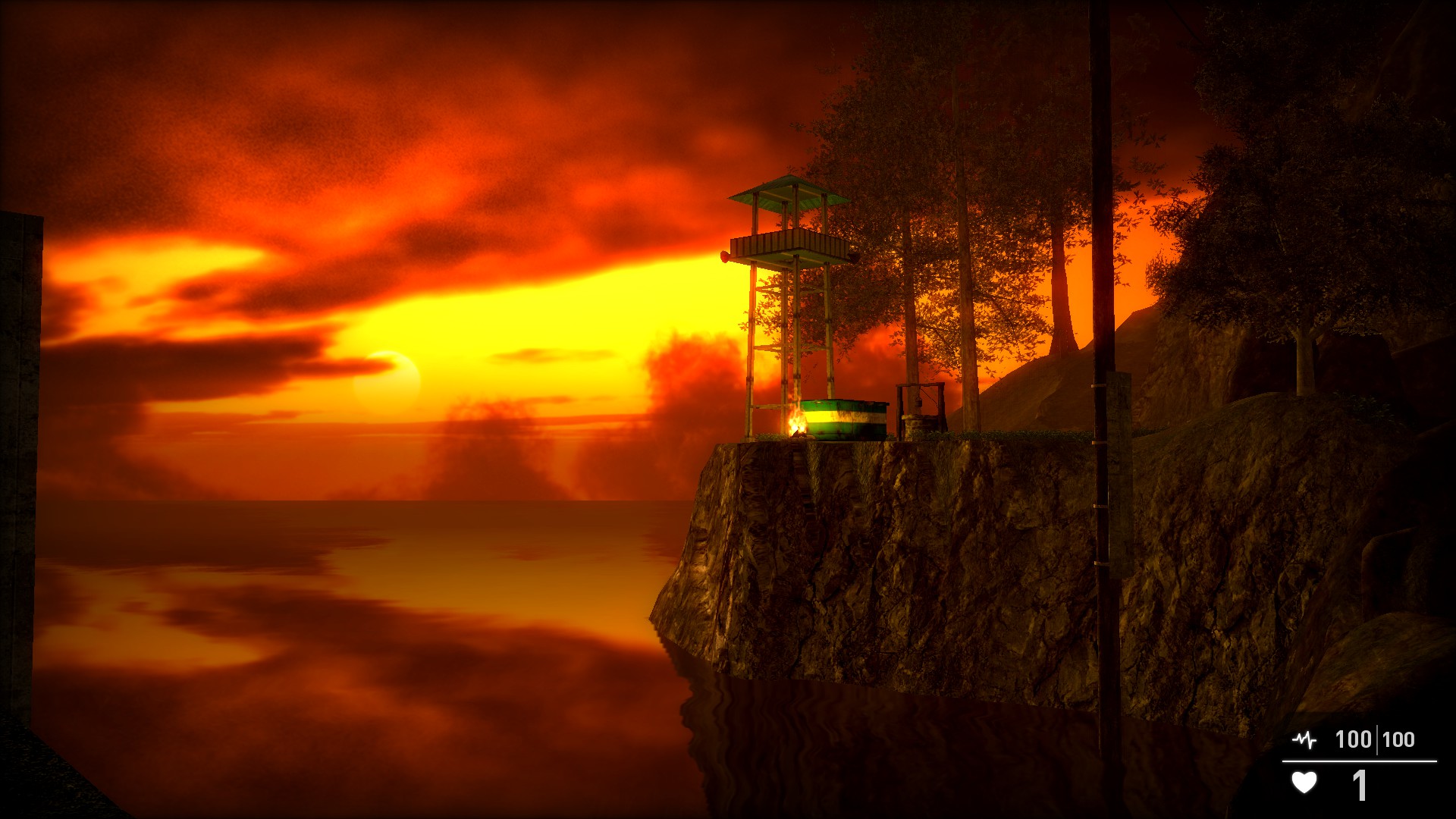 However, in the end all screenshots or videos are just a teaser, a little foreplay at best.