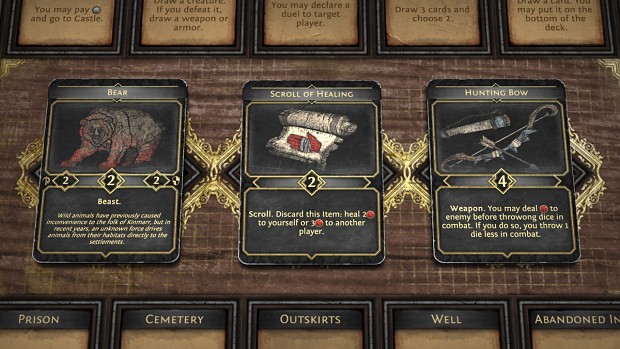 Version: 0.2.15.091.
Download size: 66 MB.

This is the eighth update we have released for the digital board game Fated Kingdom. It is not as big as the previous one. It includes new cards, board square, flavors a couple of changes in the guild balance. We also took into account the wishes of the players regarding the quick card view feature.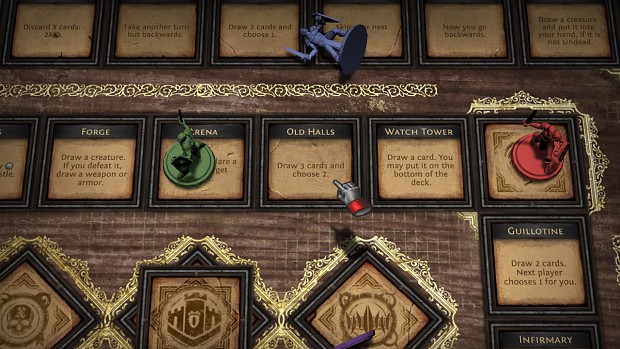 We decided not to make any major changes to the technical part of the project. The fact is that right now we are actively working on the contents of the next major update: an improved game board and the fifth guild. In addition to this, we are reworking the development tools. This will speed up the addition of content and the implementation of the planned features.

In the coming weeks, we will tell more about what will happen in the second major update, but so far we can say that it will be released in the first days of November. There is a lot of work ahead, but we believe that with your support we will succeed!
3 new cards: «Bear», «Scroll of Healing» and «Hunting Bow».
A new square on the inner path - Old Halls («Draw 3 cards and choose 2.»).
Flavor text for 3 cards: «Scouting», «Short Road» and «Zombie».
Flavor text for one board square: «Pile of Bodies».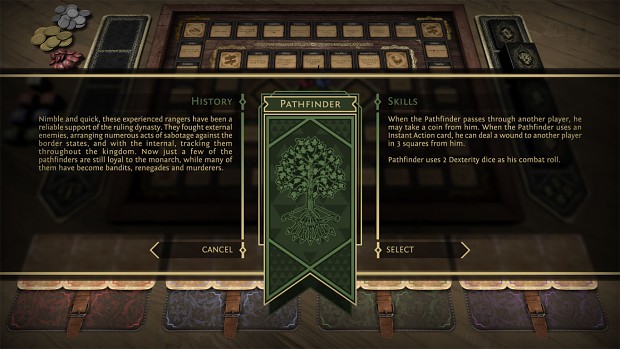 Guild Balance:
The ability of the «Feudal Pact» guild has been changed: knight may to discard cards on the hamlet square as well as on the Castle.
The ability of the «Pathfinders» guild has been changed: pathfinder may steal coins, passing through other players, and also deal wound to players in 3 squares from himself when using an instant action card.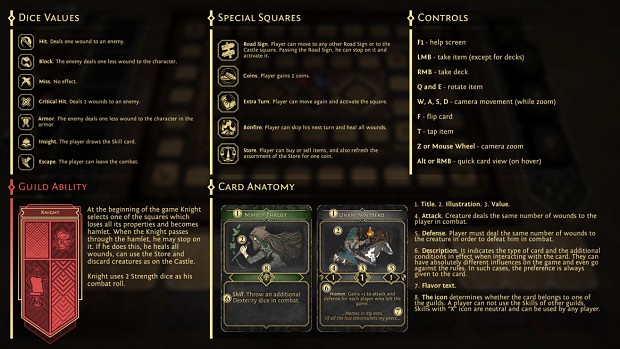 Other Changes:
Quick card view is additionally activated by the right mouse button.
Added a mention of a quick card view in controls section on the help screen.
Minor text and localization fixes.
Thank you for playing Fated Kingdom!