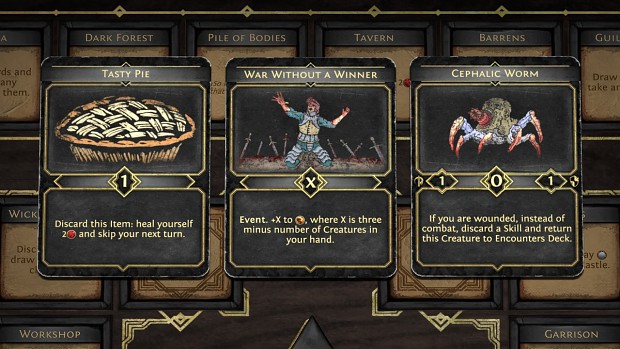 Version: 0.5.32.168.
Download Size: 43 MB.

We are pleased to share with you the details of the 28th update of the digital board game Fated Kingdom. Unfortunately, it came out later than we planned. The reason is that we expected to release this week the fifth major update, but did not have time to test. Therefore, we have postponed it.

But we could not leave you without new content - cards, board squares, and flavor text. We also worked on the rules, adding clarifications and explanations to problem areas. We will still make changes to the rules in the future, so feel free to point us to mistakes.

We want to release a major update this month. If everything works out, it will be released in a week. The game will have a new Hotseat game mode, ten new cards, three board squares and improved graphics. We also expect to once again improve the optimization and get rid of some old bugs.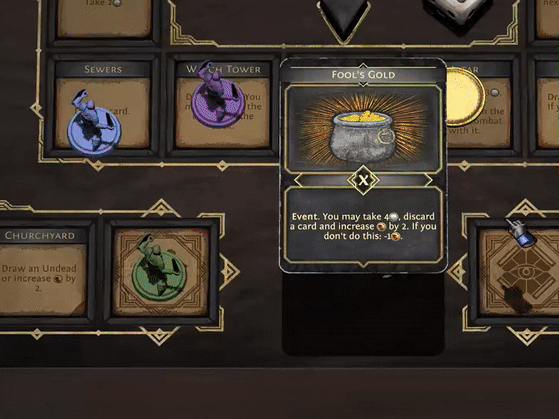 New Content:
3 cards: «Tasty Pie», «War Without a Winner» and «Cephalic Worm».
Square - «Market» (You may sell Item for the full cost and use the Store.).
Flavor text for 4 cards: «Piece of Cake», «Obsidian Tower», «Soul Mirror»
and «Man-Eater Hog».
Clarification of the mandatory presence of 4 cards in the Store area.
A more detailed explanation of the discarding cards mechanic.
Clarification of the mandatory face-down card flipping after drawing.
A more detailed explanation of Evade dexterity dice value.
Fixed errors and typos in descriptions of more than 10 cards.
Changed the action of «Hunter» card, now it triggers after winning in combat.
Changed the action of «Skeleton Archer» card, now it deals a wound before the combat, not before dice roll.
Minor text and localization fixes.
Thank you for playing Fated Kingdom!