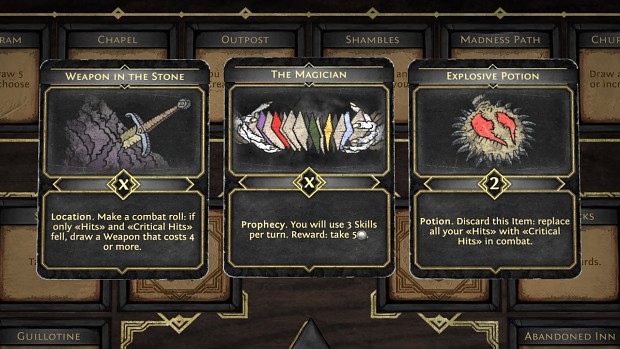 Version: 0.4.27.143.
Download Size: 16 MB.

The time has come for the next update of Fated Kingdom. In this 22th patch, we are pleased to present you with a completely revamped hand system. For a long time, this special area for skill cards and defeated creatures worked as a draft, but now we have taken both, hmm, with our hands on the hand in-game.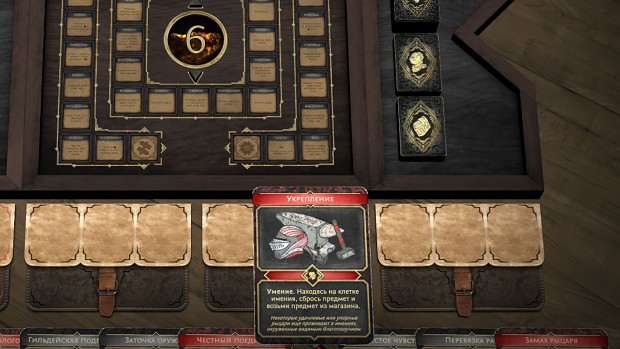 We also decided to spend some time to correcting the gaps of the card gallery: got rid of a few flaws and added nice shadows to the card, so they are visually separated from the background. In near future we plan to improve the usability of the card gallery, so stay tuned.

If we are talking about news, here is one of the most important: the active phase of the development of the fourth major update - «Tower of Kinmarr» has begun. It will present a new card type - the towers. Players will be able to capture them by defeating hostile creatures, and then use them to their advantage.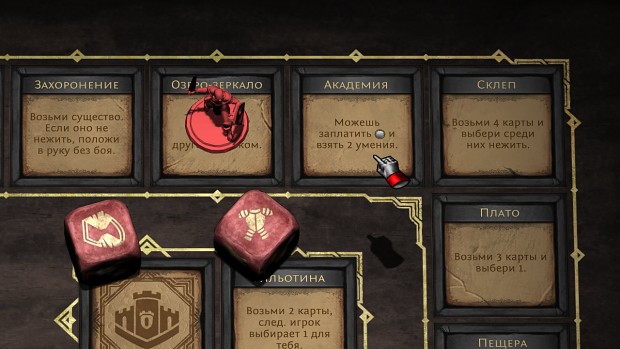 New Content:
3 cards: «Weapon in the Stone», «The Magician» and «Explosive Potion».
Square - Academy («You may pay coin and draw 2 Skills»).
Flavor text for 4 cards: «Neophyte's Wand», «Prospector's Staff», «Leper» and «Hollow Tree».
Improved hand system.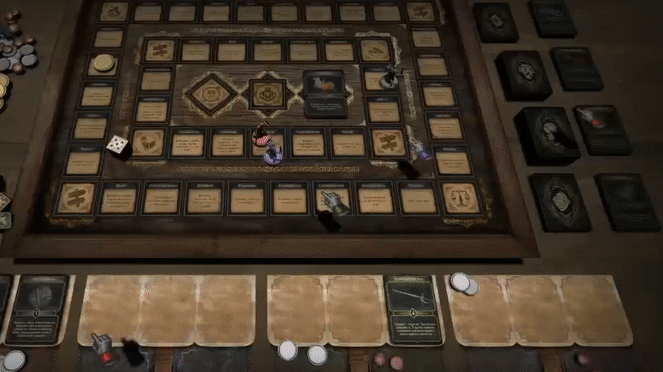 Card Gallery:
Fixed confused coins and fate icons.
Fixed confused counters of Encounters cards and Items.
Added a blur effect to the side menu.
Added shadow effect to cards.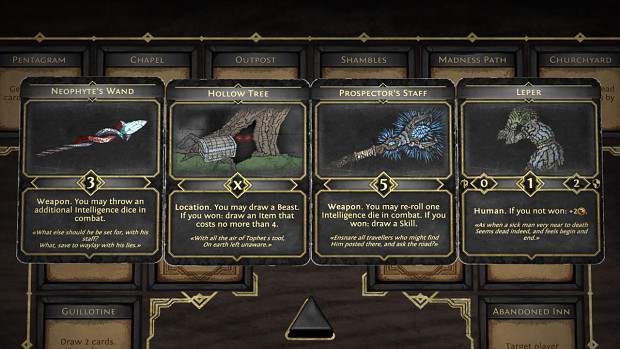 Other Changes:
When taking cards from a skills deck, first of all, those cards that belong to the player's guild or are neutral are taken.
The wording of the «Encounters» subsection in the rule book has been shortened and improved.
Fixed incorrect color display of «Bone Ward» card.
Fixed a bug due to which only the player who created the server saw chat messages.
Minor text and localization fixes.
Thank you for playing Fated Kingdom!