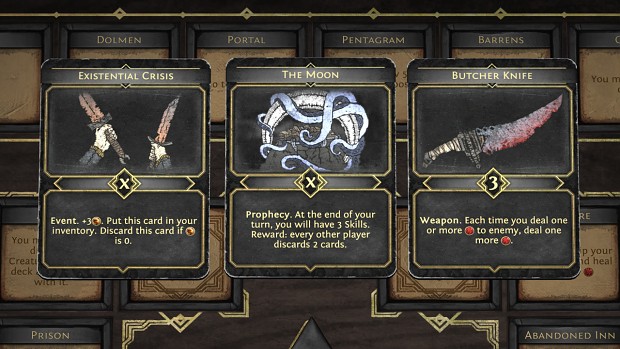 Version: 0.4.24.134.
Download Size: 16 MB.

We have just updated Fated Kingdom, releasing the 19th patch. According to the development plan, we continued to develop more game content by adding new cards, squares and flavors on existing cards. Now you have 134 cards and 64 squares on the board. But the most interesting stuff is still ahead!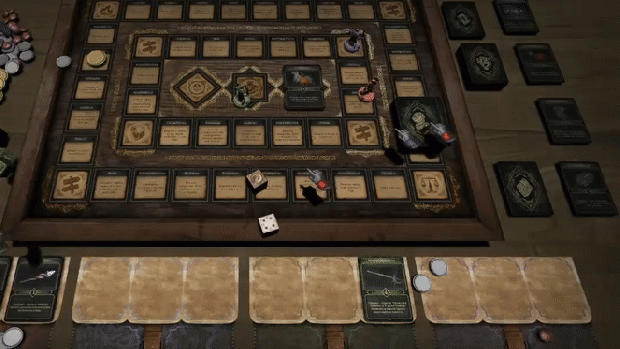 At the moment we are concentrating our efforts on the processing of the project network part. It is still too early to draw final conclusions, we still need time to test, but over the next two to four weeks we plan to include our achievements in a public game assembly, available in Steam Early Access.

Once this is done, we will proceed to further improve the technical architecture of the game, as well as to create content for the next major update, which is scheduled for April. It is very important for us to have time to finish work on it in the stated period, in order not to have to postpone the release of the game and thereby increase the duration of Early Access.
3 new cards: «The Moon», «Existential Crisis» and «Butcher Knife».
A new square on the inner path - Tunnel («Throw travel dice, draw as many cards and choose one.»).
Flavor text for 4 cards: «Lucky Horseshoe», «Moldering Intendant», «Wounds Dressing» and «Headless Horseman».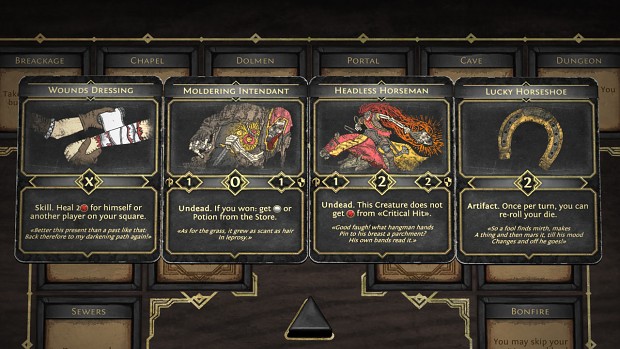 Other Changes:
Minor text and localization fixes.
Thank you for playing Fated Kingdom!