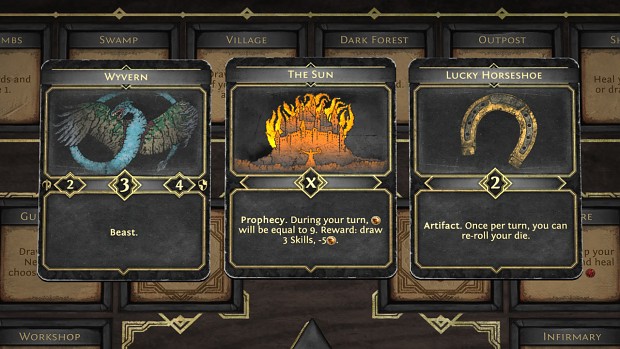 Version: 0.4.23.131.
Download Size: 18 MB.

The 18th update of Fated Kingdom is already available! Three new cards have appeared, another square for the board generator, as well as a new portion of flavor notes on cards already available in the game. We are gradually approaching the declared amount of content!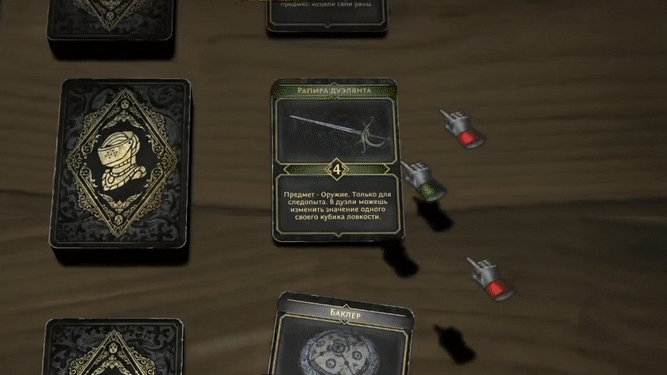 In parallel with the preparation of this update, we continued to work on the technical foundation of the game. We have some progress in this direction, and over the next two weeks we plan to conduct tests. If they succeed, we will update the public build of the game.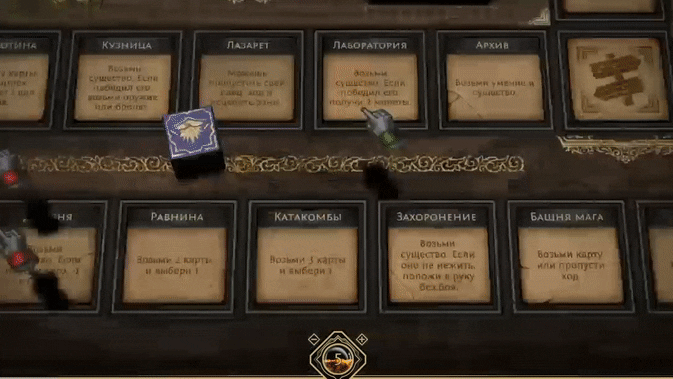 To make sure everything is stable, we need to spend some more time on testing. This will not affect the release time of the next major update. As indicated in the roadmap on the game page, we are going to release it in April 2018. So stay tuned!
3 new cards: «Wyvern», «The Sun» and «Lucky Horseshoe».
A new square on the inner path - Crypt («Draw 4 cards and choose Undead among them.»).
Flavor text for 4 cards: «Ancient Arch», «Pickpocket», «Dagger» and «Fair Fight».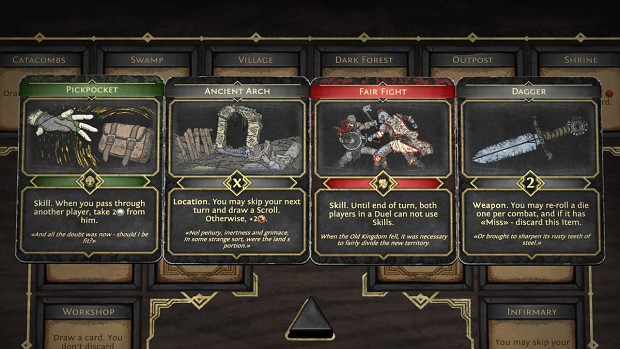 Other Changes:
Changed the work of «Dagger» card.
Fixed incorrect display of the «Unstable portal» card type.
Minor text and localization fixes.
Thank you for playing Fated Kingdom!