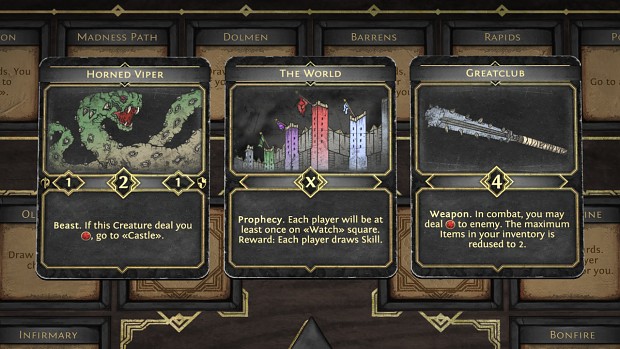 Version: 0.4.21.125.
Download Size: 25 MB.

We are pleased to share with you the details of the 16th update of the digital board game Fated Kingdom! Our small team celebrated the New Year holidays, so the release of the update was postponed for a week. But now the rest is over, and it's time to show what we have been working on lately.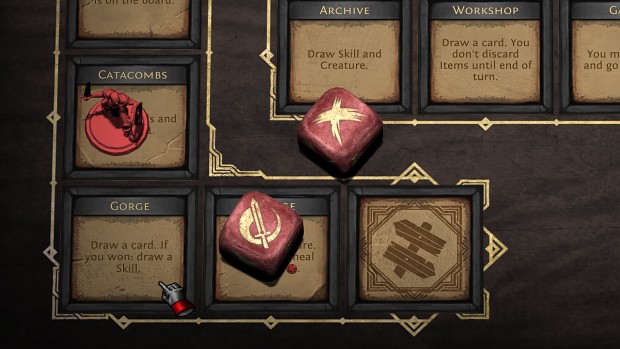 First of all, these are three new cards. It is worth noting that since the beginning of Early Access, we doubled the number of cards in the game - from 60 to 120. Until the autumn, we plan to add a few dozen more cards. There will be 200 of them, as we promised. Similarly with the squares: at the moment there are 60 squares in the game, which are used when generating the game board.

We plan to add another 10-15 squares. The possibility of adding another guild is still under discussion, we are not sure whether to do this. In the next month we are going to update the Early Access info on the game page, and also publish a new project roadmap. So you can more fully monitor the development of the game.
3 new cards: «The World», «Horned Viper» and «Greatclub».
A new square on the inner path - Garrison («Draw a creature. If you won: draw a weapon or armor.»).
Flavor text for 4 cards: «River Parasite», «Scroll of Return», «Healing Potion» and «Hardening».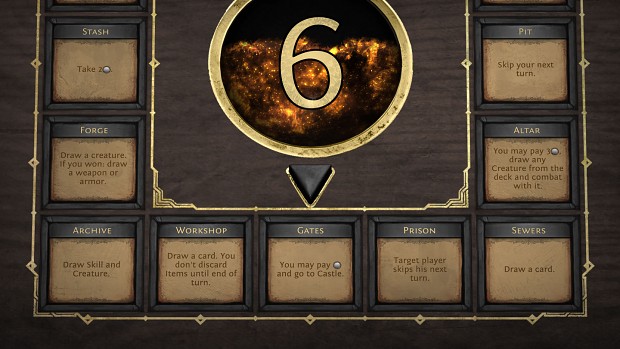 Other Changes:
Increased font size of squares descriptions.
Changed the work of the cards «Curse of Unlife» and «Hardening».
Fixed incorrect display of descriptions for «Forge» and «Village» squares.
Minor text and localization fixes.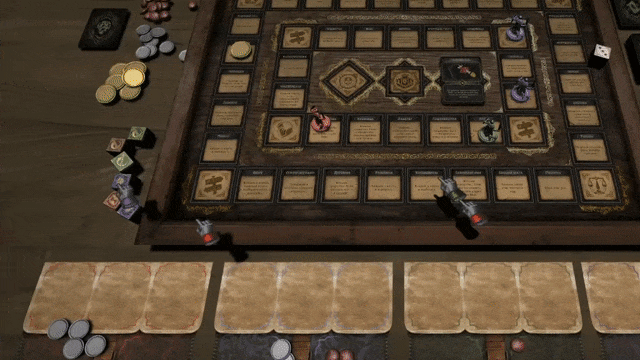 Thank you for playing Fated Kingdom.