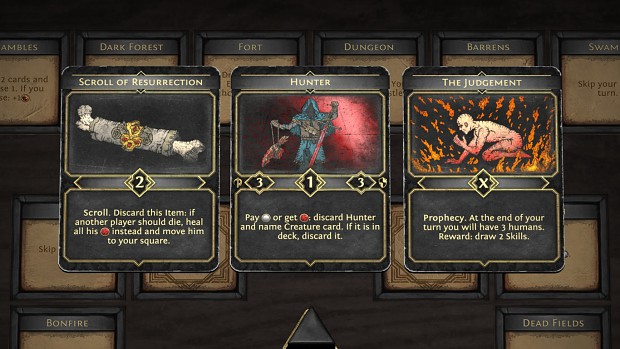 Version: 0.3.19.113.
Download Size: 23 MB.

Hello! We updated Fated Kingdom again. Rcently we released the second major update, which brought a lot of new content, useful features and a redesigned game board to the game. In this patch you will find a portion of new content - 3 new cards, a square for the board generator, and a quick restart button.
3 new cards: «Scroll of Resurrection», «Hunter» and «The Judgement».
A new square on the inner path - Guildhouse («Draw a Skill and take another turn.»).
Flavor text for 4 cards: «Starved Lynx», «Desecrated Monument», «Stranger's Gift» and «Quick March».
Now the party can be quickly restarted using the «Restart» button in the ESC menu.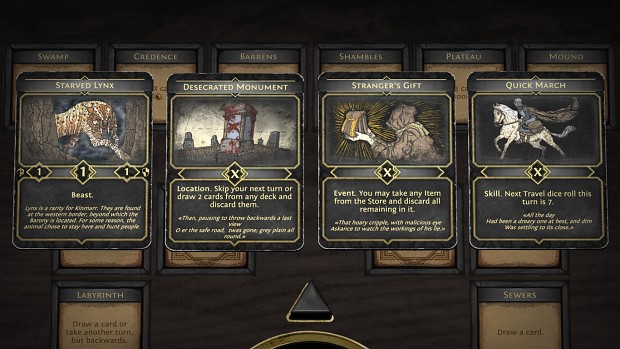 Bug Fixes:
Fixed a bug due to which the short names of the guilds in the menu were incorrectly displayed.
Fixed a bug due to which the game has no shadows on the «Low» and «Very Low» graphics presets.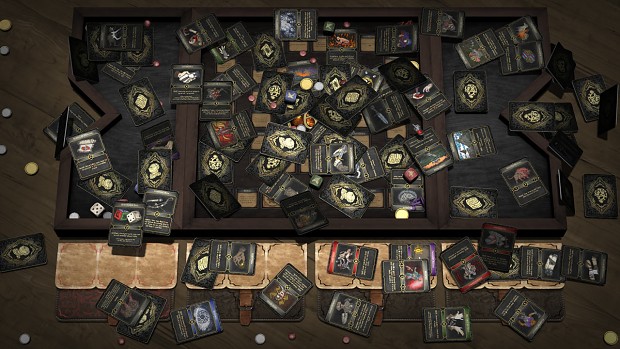 Other Changes:
Figures of characters appear as players enter the server.
Inventories are painted with colors of guilds as players enter the server.
From the description of the «Road Sign» special square, a fragment has been removed concerning the player's actions in case he passes by the «Road Sign».
All lists in the Rulebook are designed in the same style.
A rebalance of the Prophecies cards: those that used to give coins as a reward now give skill cards.
Changed the way the game cursor is drawn, it has become more clear and saturated.
The board is lowered below and does not visually hang in the air above the table.
Minor text and localization fixes.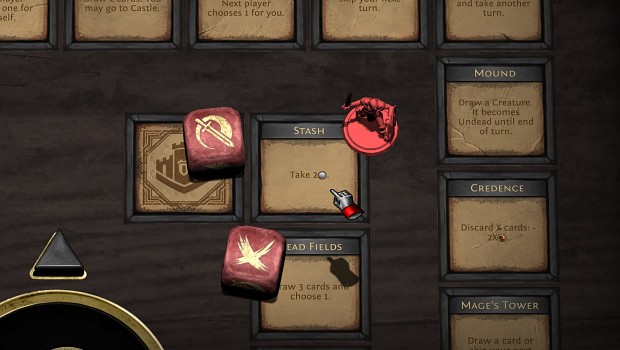 Thank you for playing Fated Kingdom!