It's been three months since the last Fat Cook beta test that we held, so we decided it's time to have another go. The fourth version of the beta was sent to everyone who applied through our website, an it has recently been uploaded to IndieDB - you can find it in the downloads section of the site.
We have made some amazing progress, and all thanks to the gamers that provided us with feedback during the previous testing phases. It is because of their feedback that we have developed some new features, and made the game better. The most important new feature by far is the power-up system. The Cook now has several special items at his disposal, and these items will give him temporary bonuses like invulnerability, speed, "bullet time", and similar. Some of the power-ups are available in the new beta version, while others are still not quite right, so we'll include them in the next one.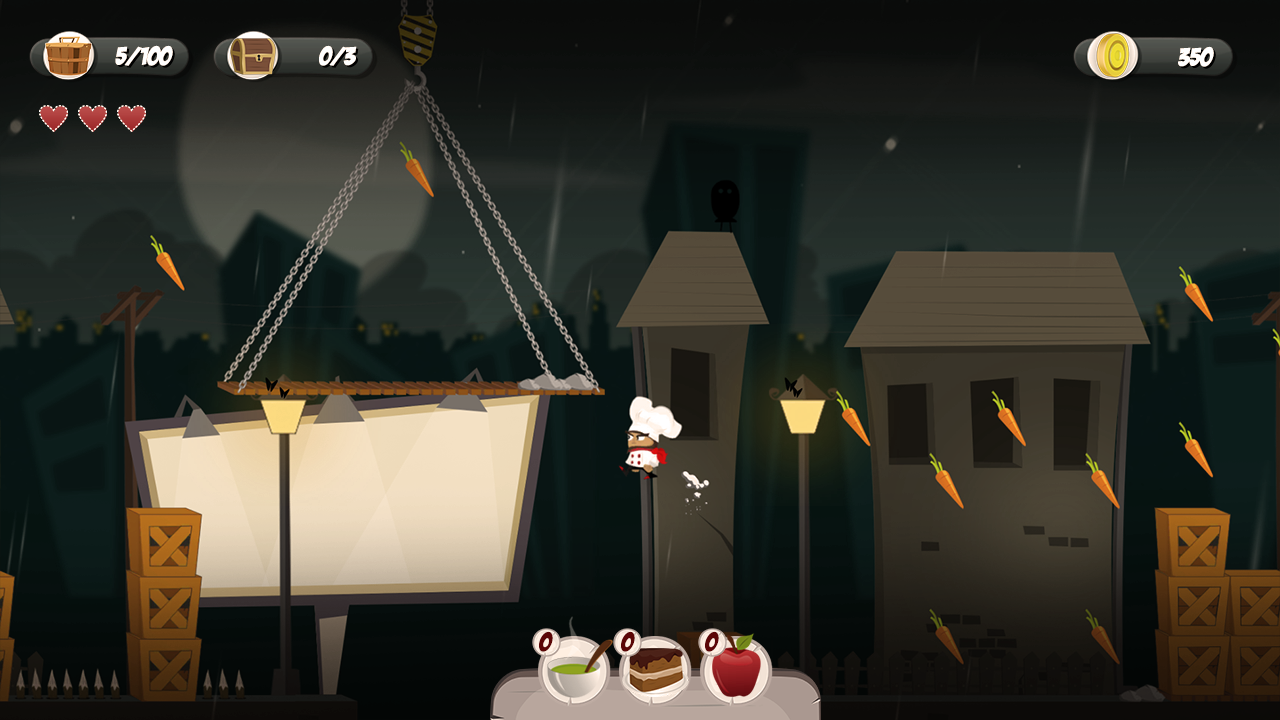 We'd love it if you had a go at the beta, try the new power-ups out, and let us know what you think. If you have any suggestions that could make them work better and be more fun, share them with us by all means.
With the PC beta that is available here on IndieDB we have a mobile beta (currently for Android only). Access to that beta can be secured by applying through our website at fatcookgame.com/#beta. After we receive the application we will provide you with a download link via e-mail. Completing the sign up through our website will also allow us to send you all of the upcoming betas directly to your inbox. That way you'll be the first to know whenever we make something new.

Finally, our Steam Greenlight campaign is doing very well so far, but that does not mean we don't need your help. Every vote is important, so we would like to invite you to give us a "Yes" if you like Fat Cook and would like to see it on Steam.
Best,
The Fat Cook team.