LATEST NEWS :

We are running a new poll to see which dogs will be included in Farmwand. We already have a few selected but want to know which ones YOU want to see, so head over to Twitter & Reddit to vote for your favorites! :)
Now, back to the original article
---

Hi everyone!
Welcome to another new devlog for Farmwand. We have been adding quite some new things to the game in the past a few weeks which include new magical creatures, new magical plants, new garden flowers and a whole new design for the UI. Check them out!
Crawling enemies!
Even though you can can find tons of cute creatures and meet lots of wholesome characters in Farmwand, there are still some very dangerous enemies hiding in the depths that may crawl out and attack when you are not aware. Spiders are some of these creatures, and today we will meet two of them : the Fire Spider and the Ghost Spider!
The fire spiders live deep inside the lava caves and lurk in the darkest corners, those that can not be easily noticed. Their body is very hard and super resistant to heat and fire attacks, their feet can stab like a very sharp spear and fully grown specimens can shoot fireballs at you. To defeat them, you will really need to hold tight your wand and defend yourself with powerful spells!
The ghost spider is something a whole lot creepier, as they rise from among the dead and crawl their way out of graves and tombs. Their skeleton looking body, deadly eyes and faint blue glow will surely haunt your worst nightmares...
Making Creatures
Each magical creature in Farmwand has their own unique design, we start with the concept art while keeping in mind its purpose in the world and gameplay, as well as its habits, nature and attacking methods.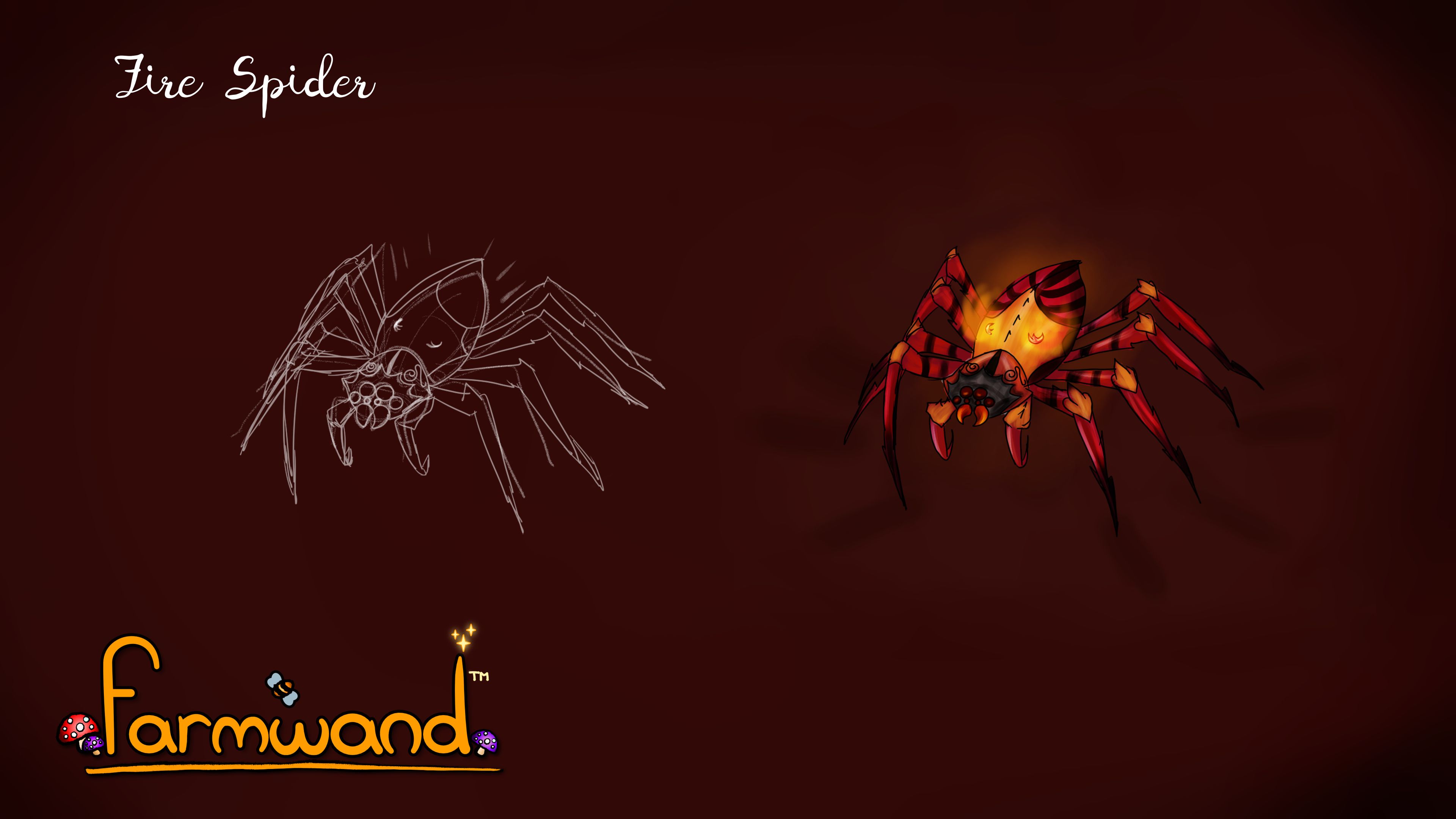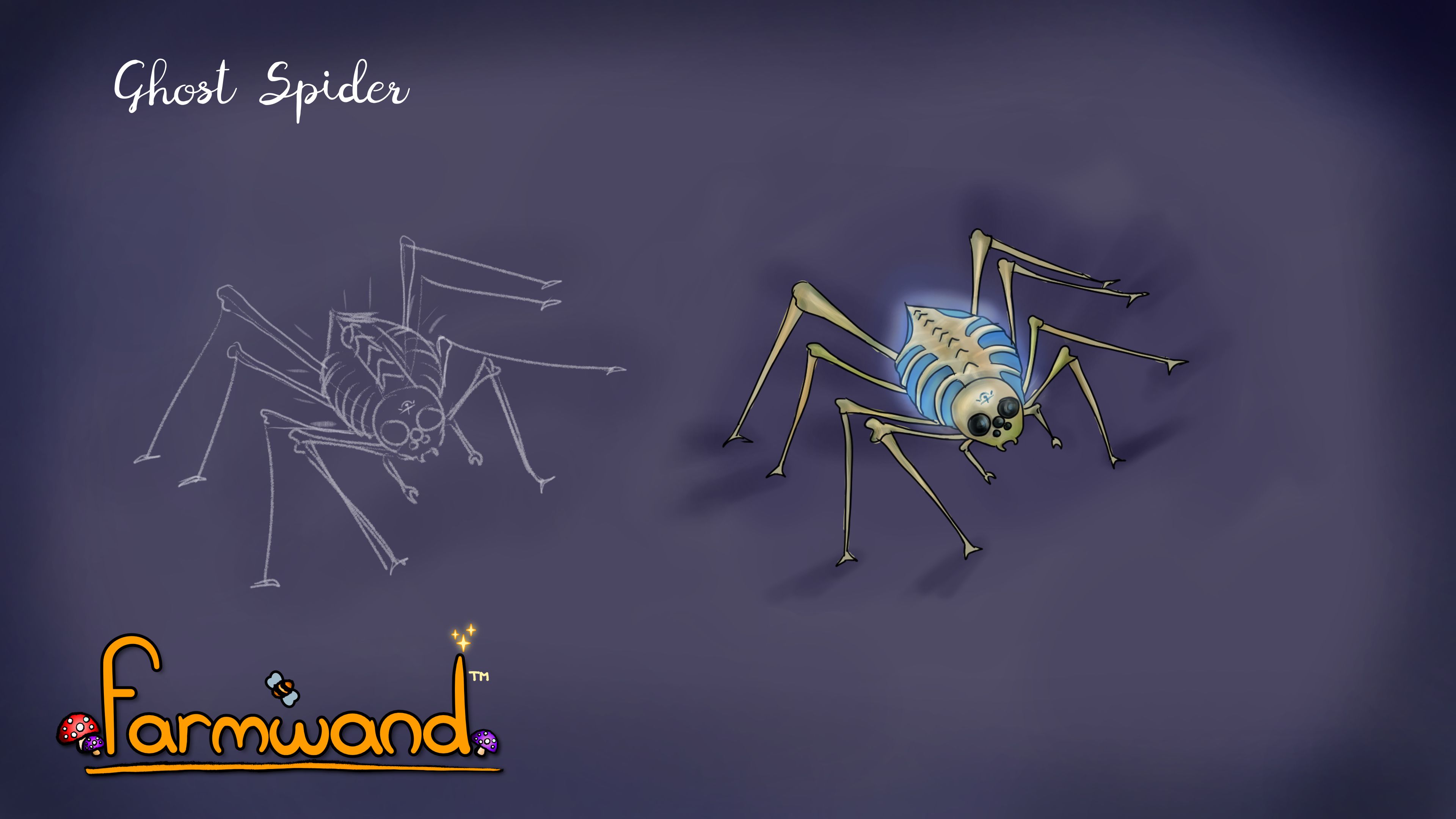 Once we have figured out how the creature will look we go into Blender to create the base model. Since our game is top-down and will be playable even on lower end machines, we lean towards a lower poly count.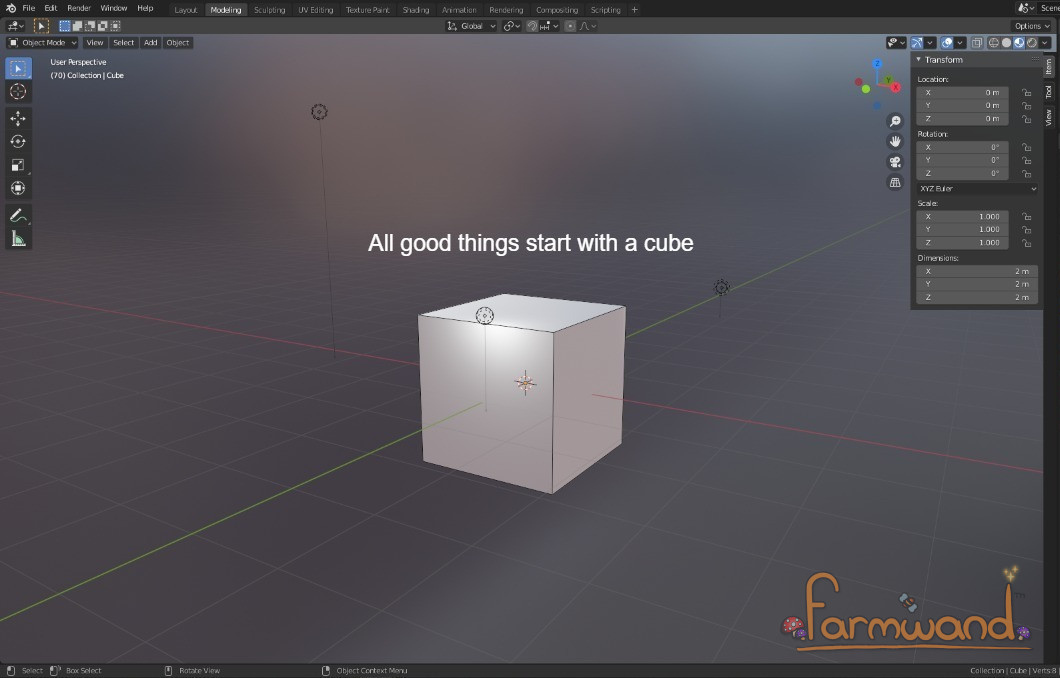 . .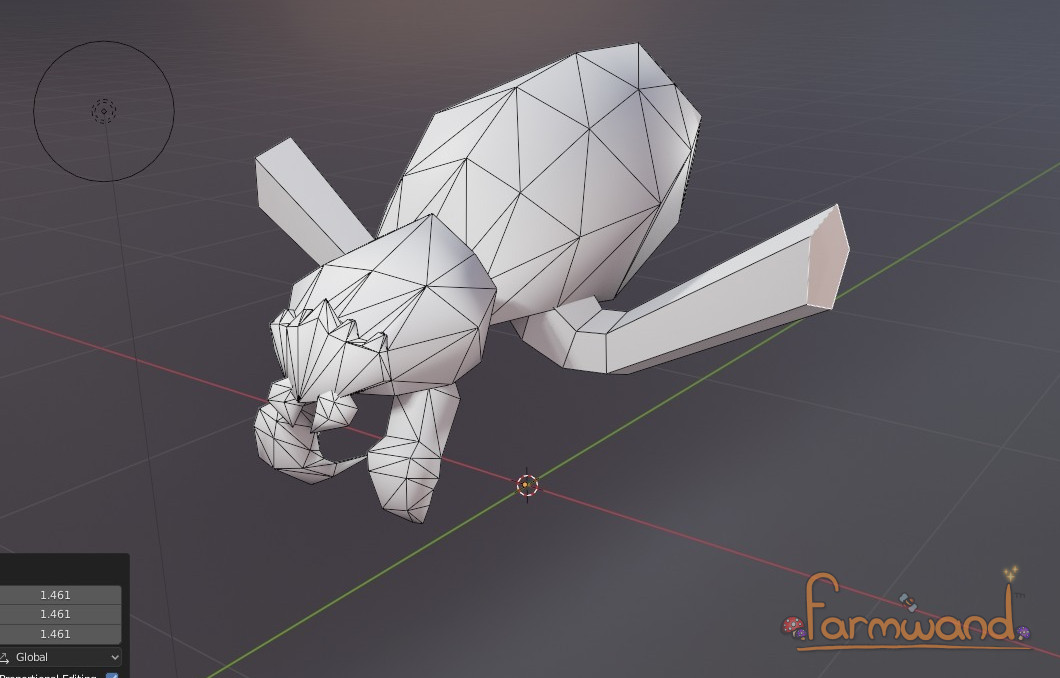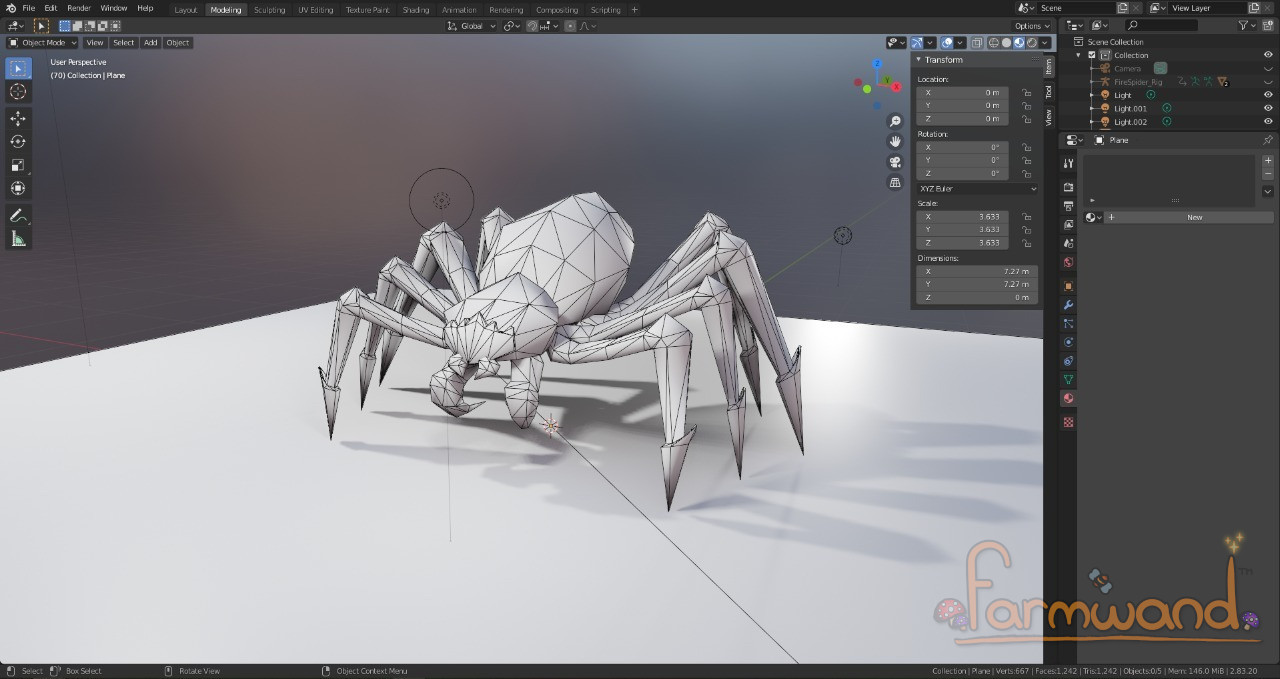 After the base model is done, we send it to Sculptris where additional details are added.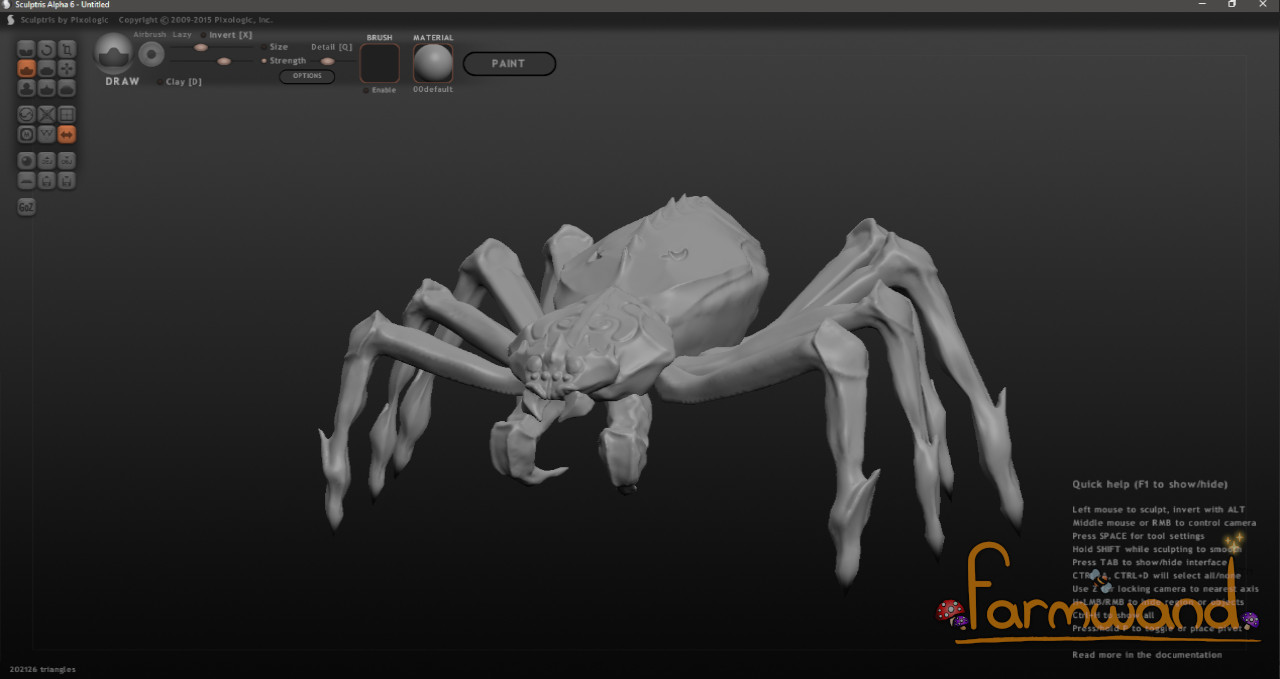 The model is then textured in Substance Painter.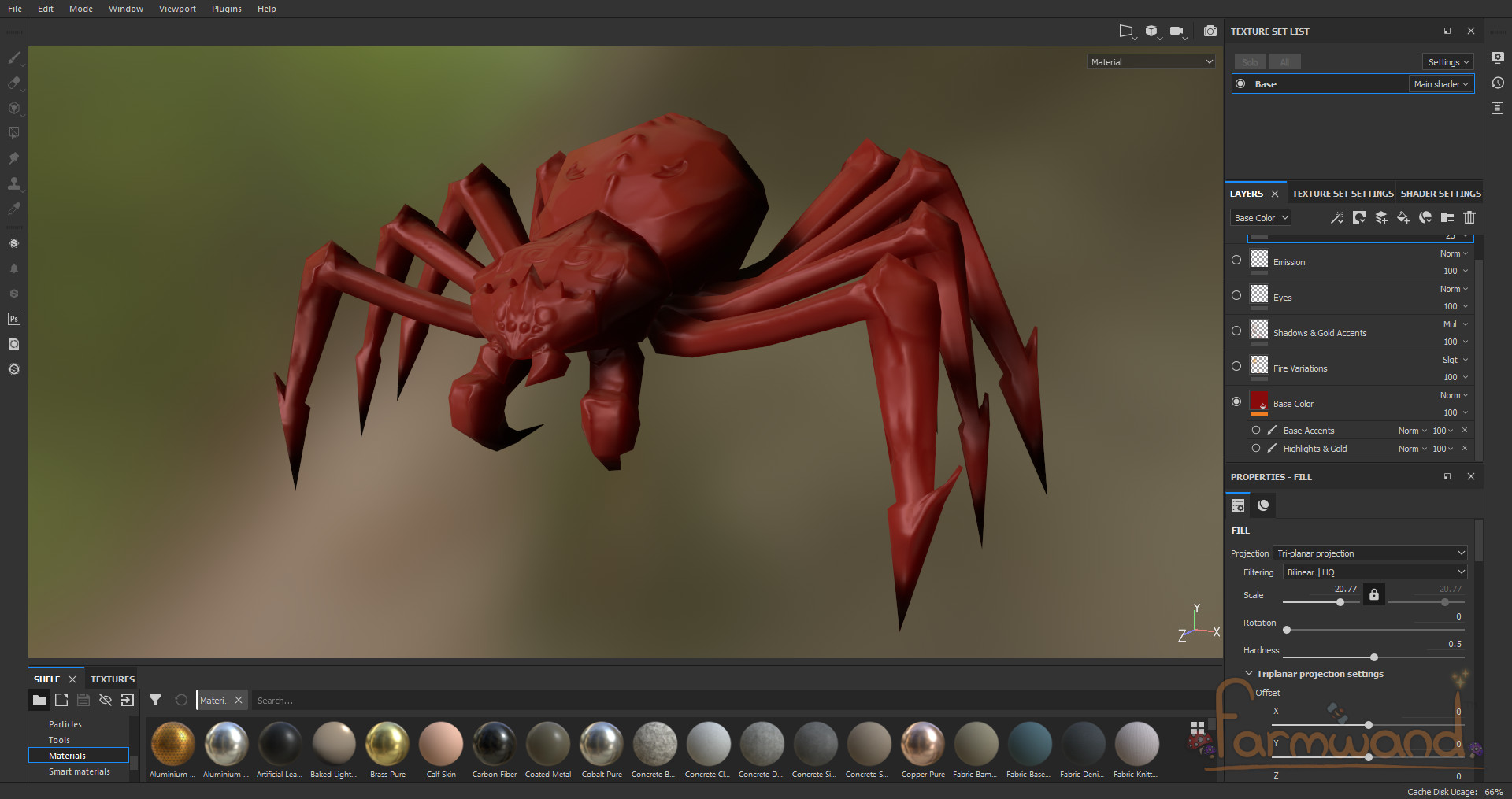 . .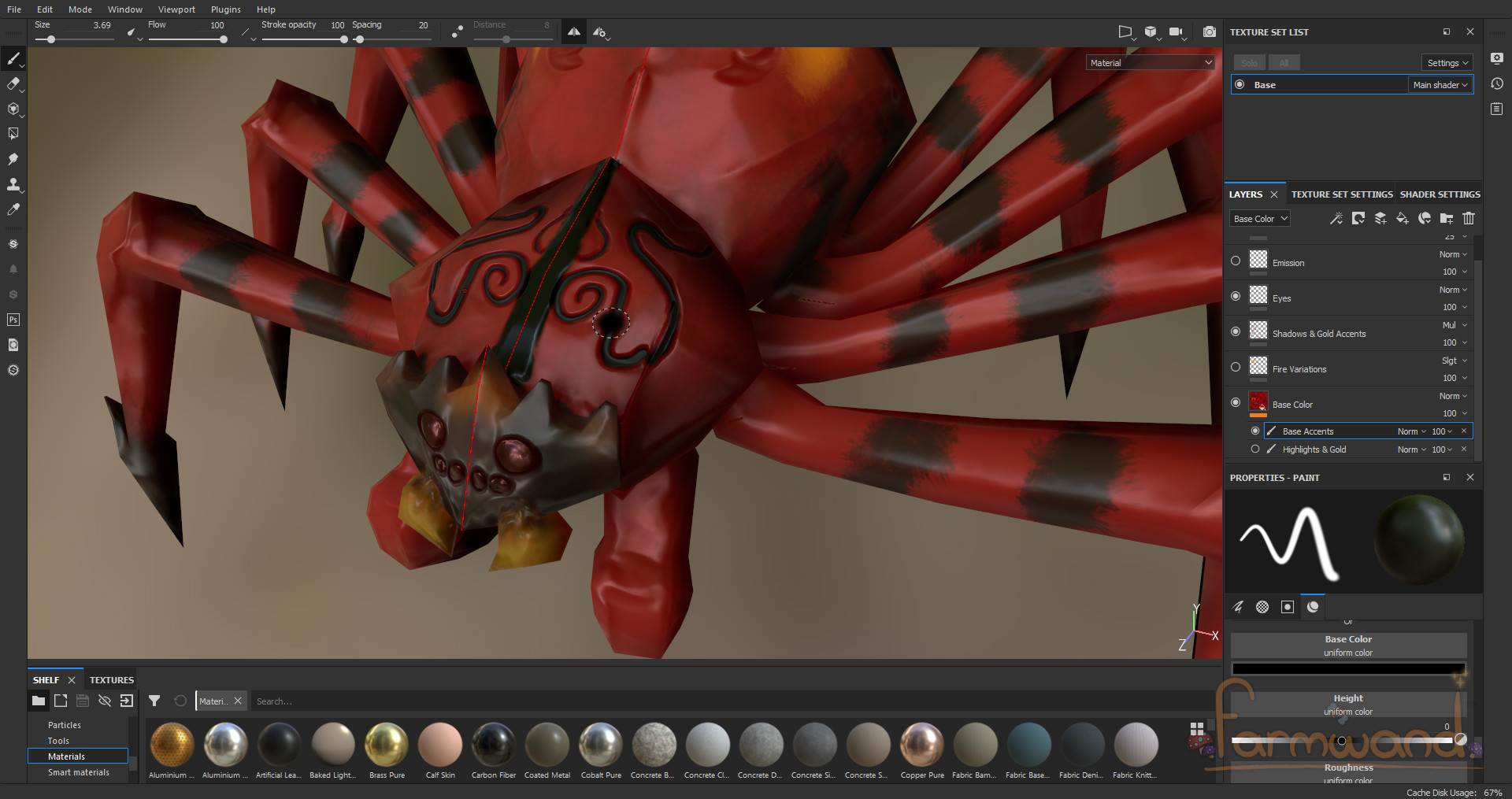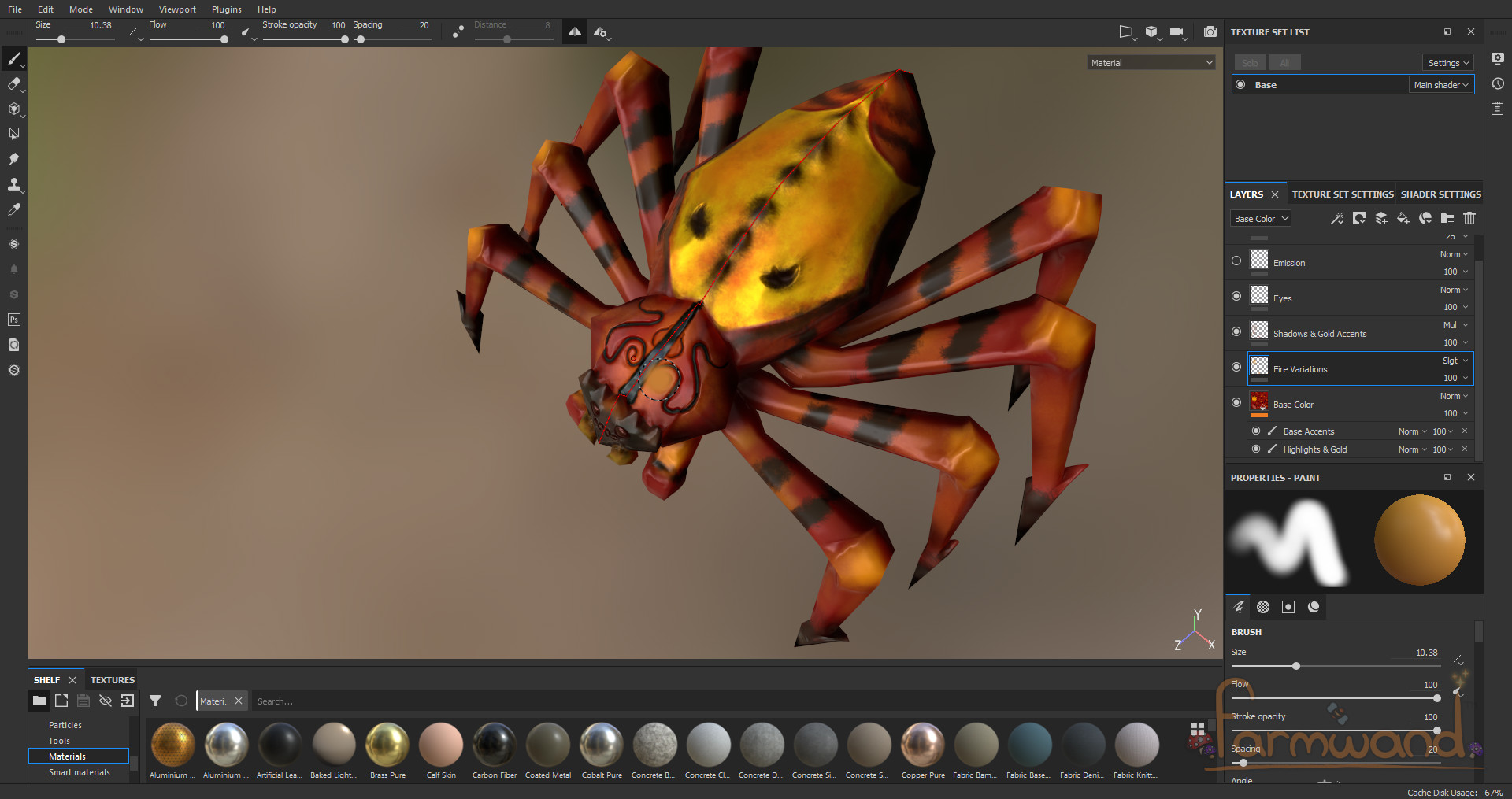 . .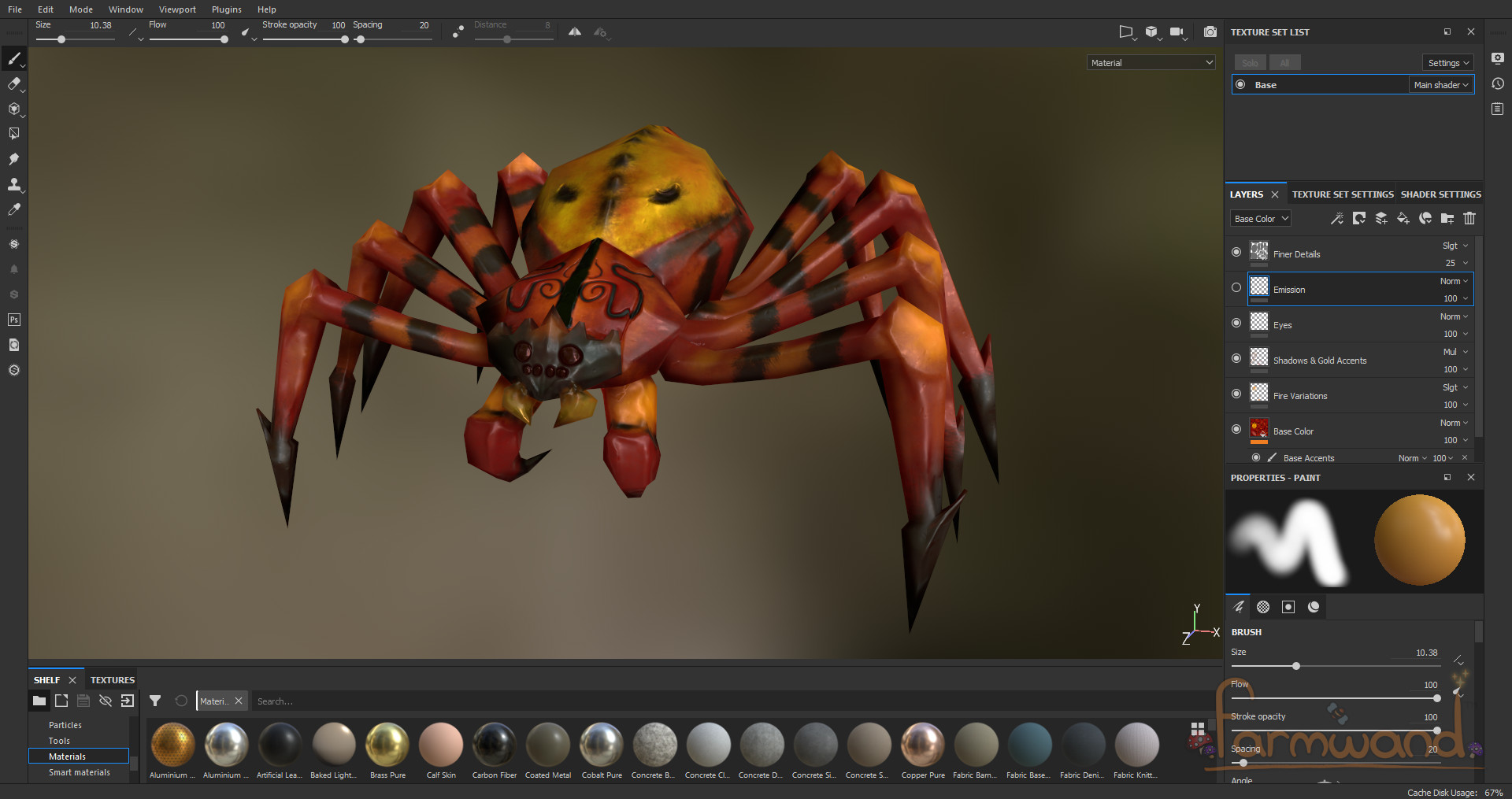 The finished textures are exported and tested in Blender, we animate our creation then the finished creature is finally added to the game.
New blossoms
Dear gardening enthusiasts, we have great news for you! There are two new kinds of flowers blooming in Farmwand, available for picking and planting in your own garden : Poppy and Lily Flowers!
Remember that besides the regular vegetation, in the forests of Farmwand there are many magical plants that have unexpected powers, and a good wizard / witch would collect and keep them carefully for future use, as some of them may be essential to unlock advanced potion recipes!
The Glittering Chime is a magical flower that grows in the valleys of Farmwand and is extremely useful for antidotes and other potions. Keep your eyes open for its soft glow while you go on adventures!
New UI
Something else we have been working a lot on during the last few weeks is a complete revamp to the game's UI. As our game keeps evolving and we add more content we felt that our old UI was lacking a consistent style. Besides this, we also wanted to make something that both suited Farmwand's world and that was a bit more familiar for RPG fans, given the many RPG elements in our game.
With this in mind, we decided to scrap our old designs and redo everything as hand-painted elements. Every panel, every icon, every button was redesigned and redone.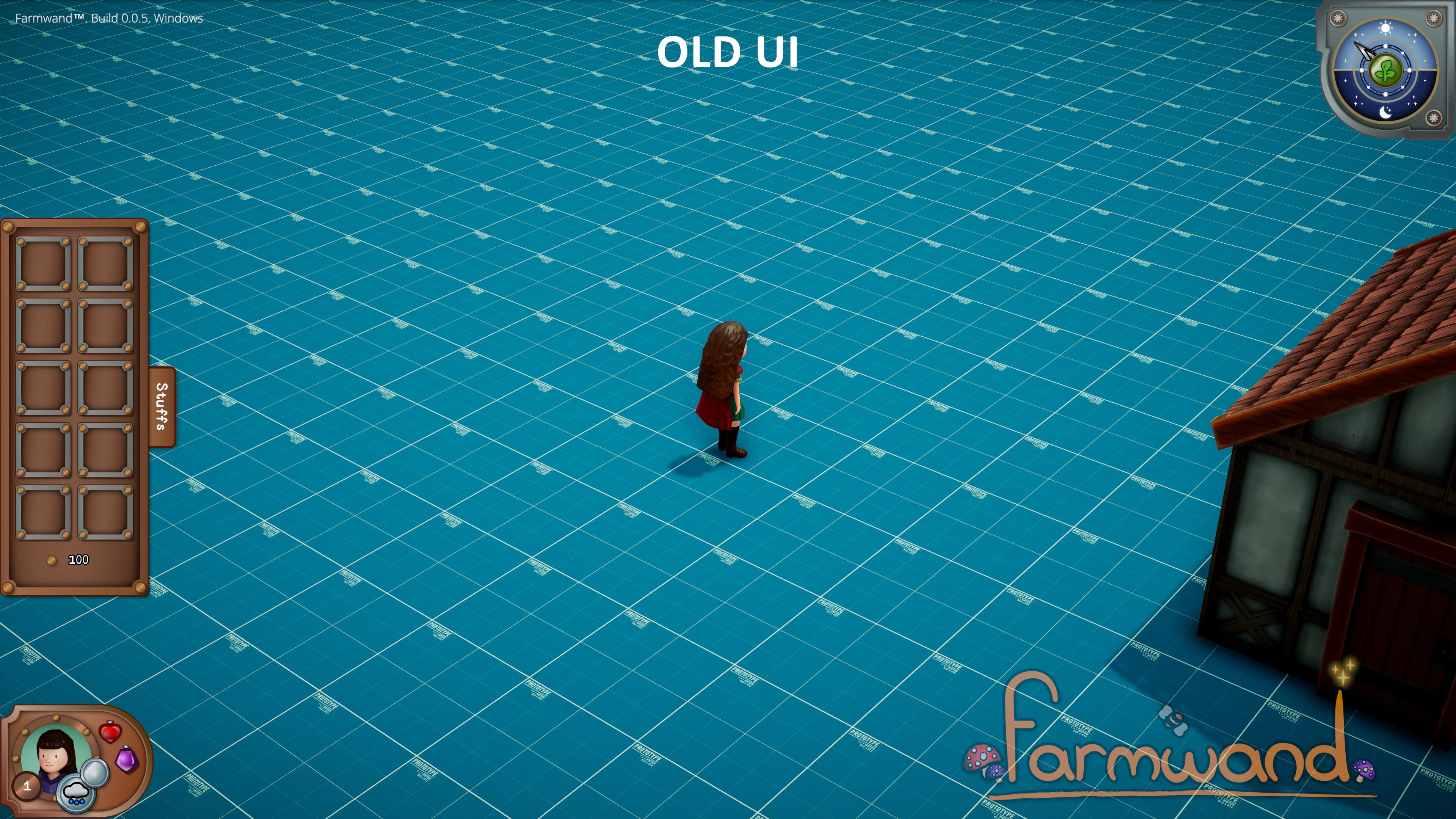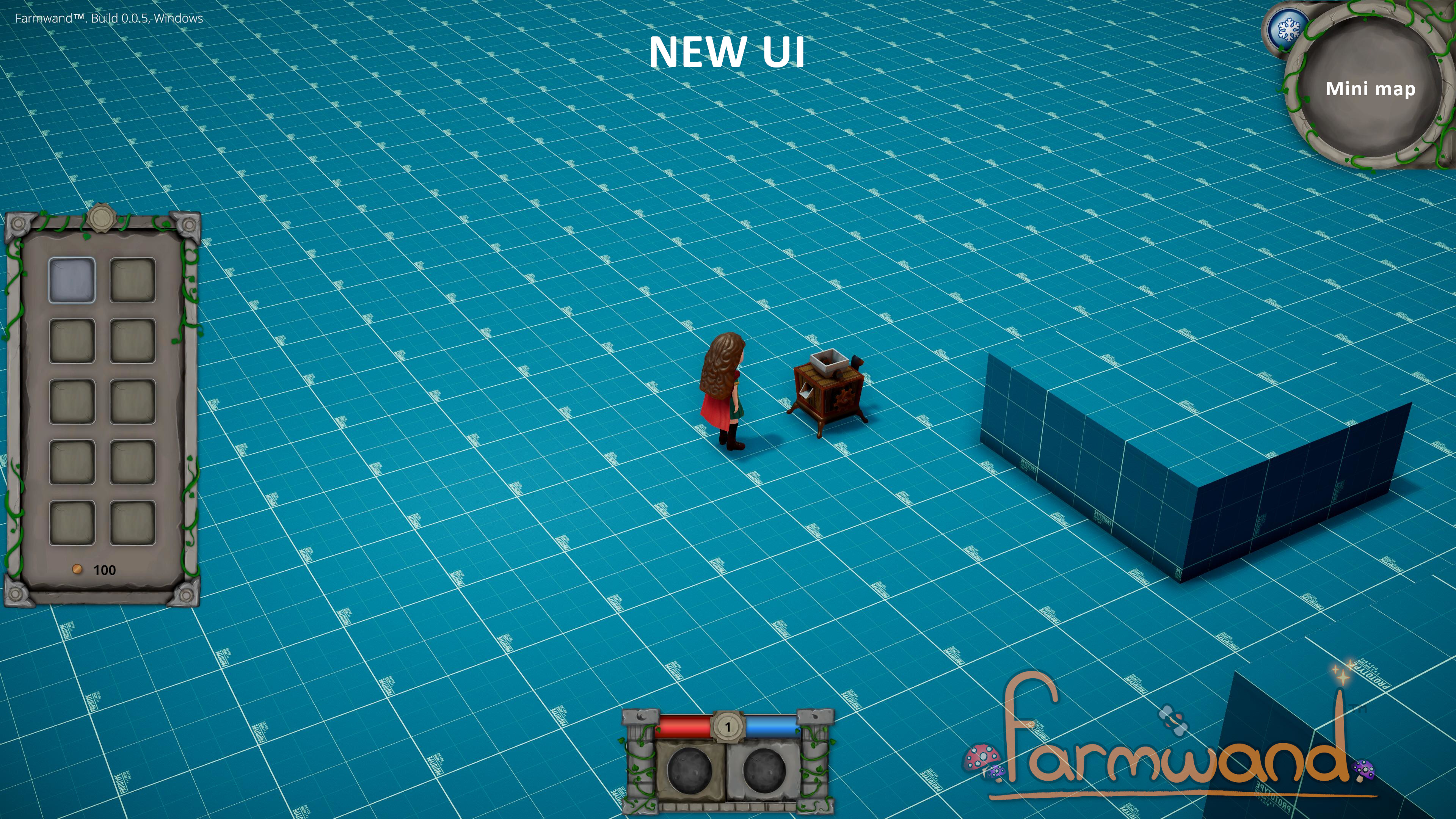 This new design has allowed us to quickly integrate brand new elements for the gameplay, such as our crafting UI (we will show it in action soon enough!) :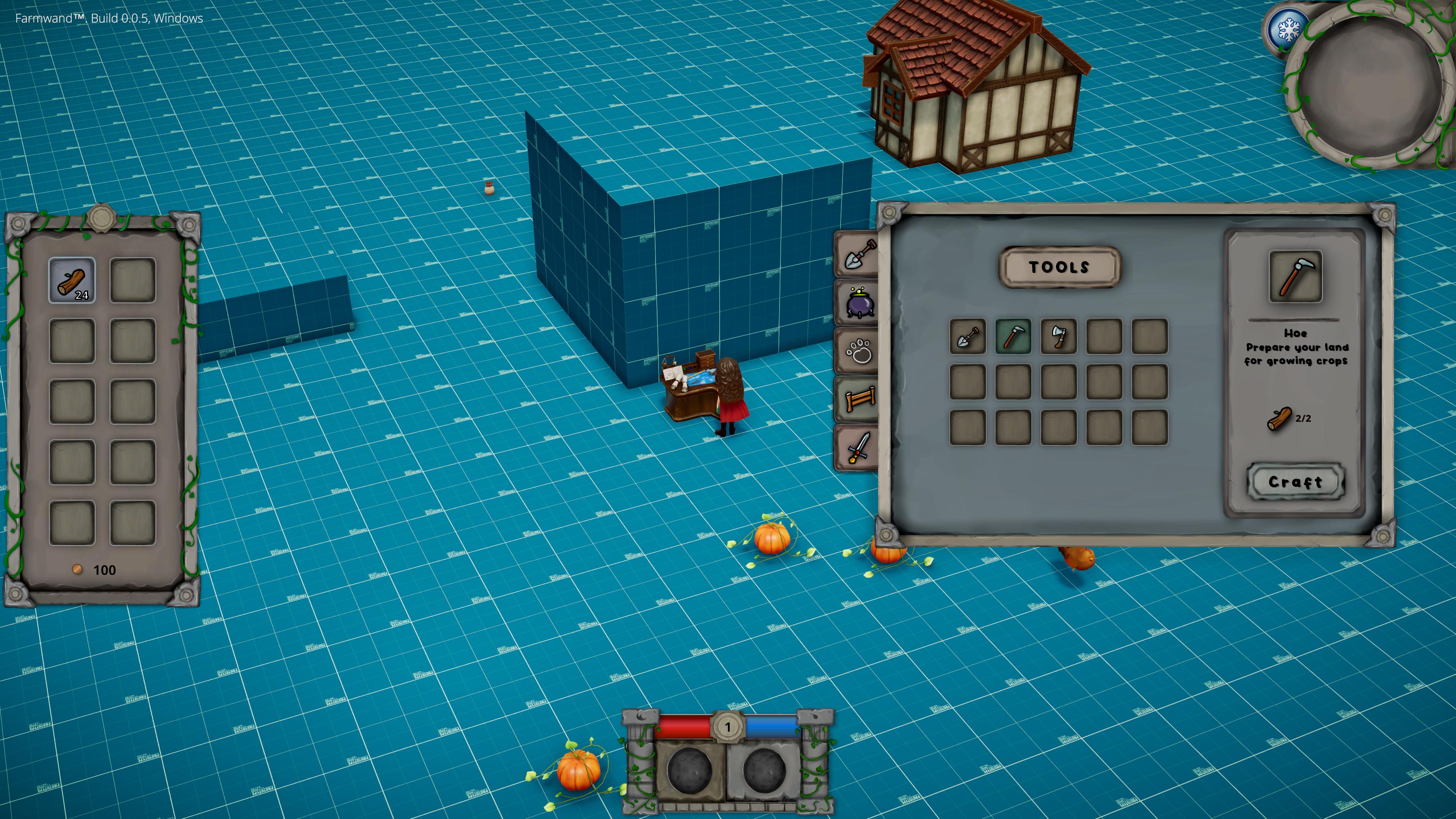 And easier to read reactions to the player's actions, such as using magic or getting wounded by enemies :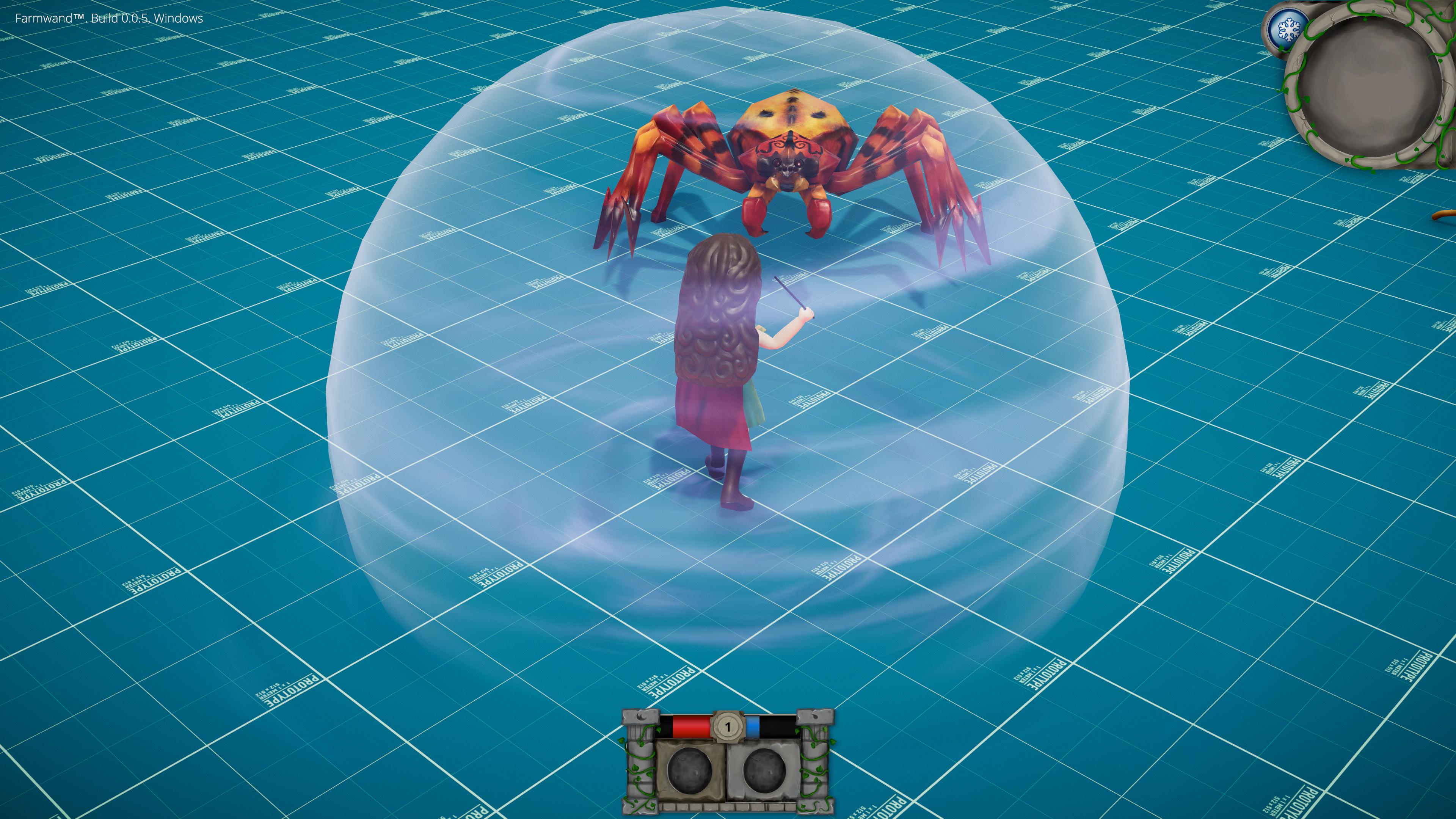 Join us!
To all the redditors, Farmwand has its own subreddit now! You can join us for the latest updates and share your thoughts and suggestions. We can't wait to see more members in our community :D
We have also created a new channel on Youtube to publish our video devlog series : We're Making Farmwand and new trailers. We will also start to post regularly some Shorts about the game on our channel and on TikTok. Here you can watch the first one :
Thank you for reading today's devlog, we hope you like these updates that we have been adding to Farmwand. And we look forward to having more and more interactions with you through all platforms and communities of Farmwand! 🔮🧙🏼
Have a nice weekend!