Hi there!

We have been working quite a bit over the last two weeks on Farmwand, so you better prepare for a really packed dev log. We have some magic spells, new animals, lots of flowers and details on brand new gameplay mechanics. Let's start!
We're making Farmwand #3
Last week we released a new episode of "We're making Farmwand" covering some early combat as well as some defensive spells.
We have worked on a system to modify character expressions on the fly, and this system has been expanded to handle some appropriate reactions when the character is attacked.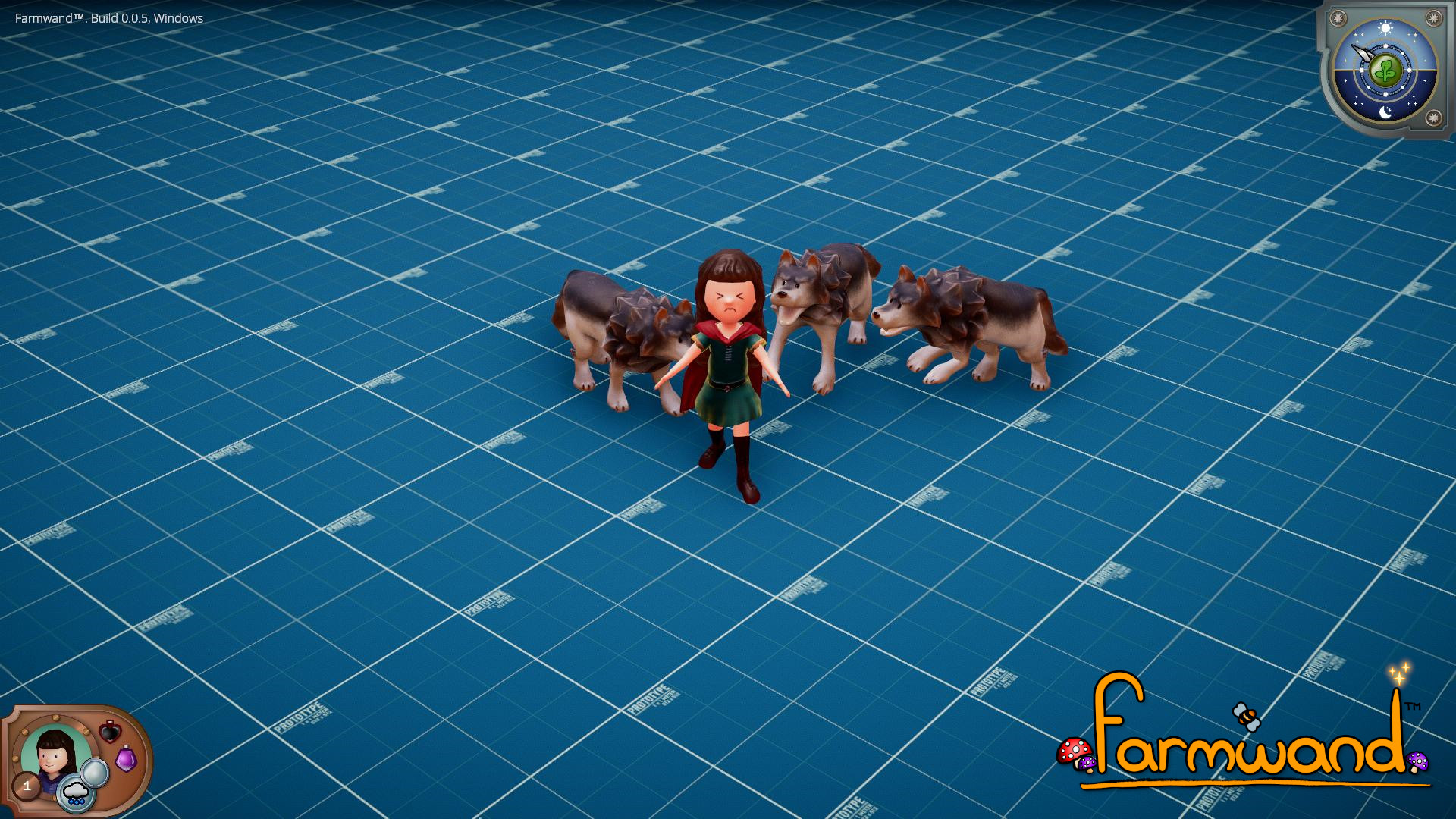 We are also working hard in expanding the combat aspect of the game, as you can see in the video with the defense spells. As a talented magician, you will have at all times two main spells at your disposal, the Action Spell (that you can select at will from the Wheel of spells) and the shield spell, shown in the video. The shield spell can protect you for as long as you hold it, and upgrading it will make it more efficient against projectiles and stronger enemies. Releasing it gives you a momentary advantage as it pushes back any nearby enemies.
Combining this with the Action Spells you will be able to face even the most dangerous of foes, though it is always good to remember that the spells that are effective towards certain creatures may be completely useless towards others.
Meet some new little (and big) fellas!
Duck family on Mother's day
For mother's day we released this sweet little family portrait of duck mommy surrounded by her ducklings bringing her roses. Did you also express your love to your mother last week? By all means, it's never too late to bring her some flowers ;)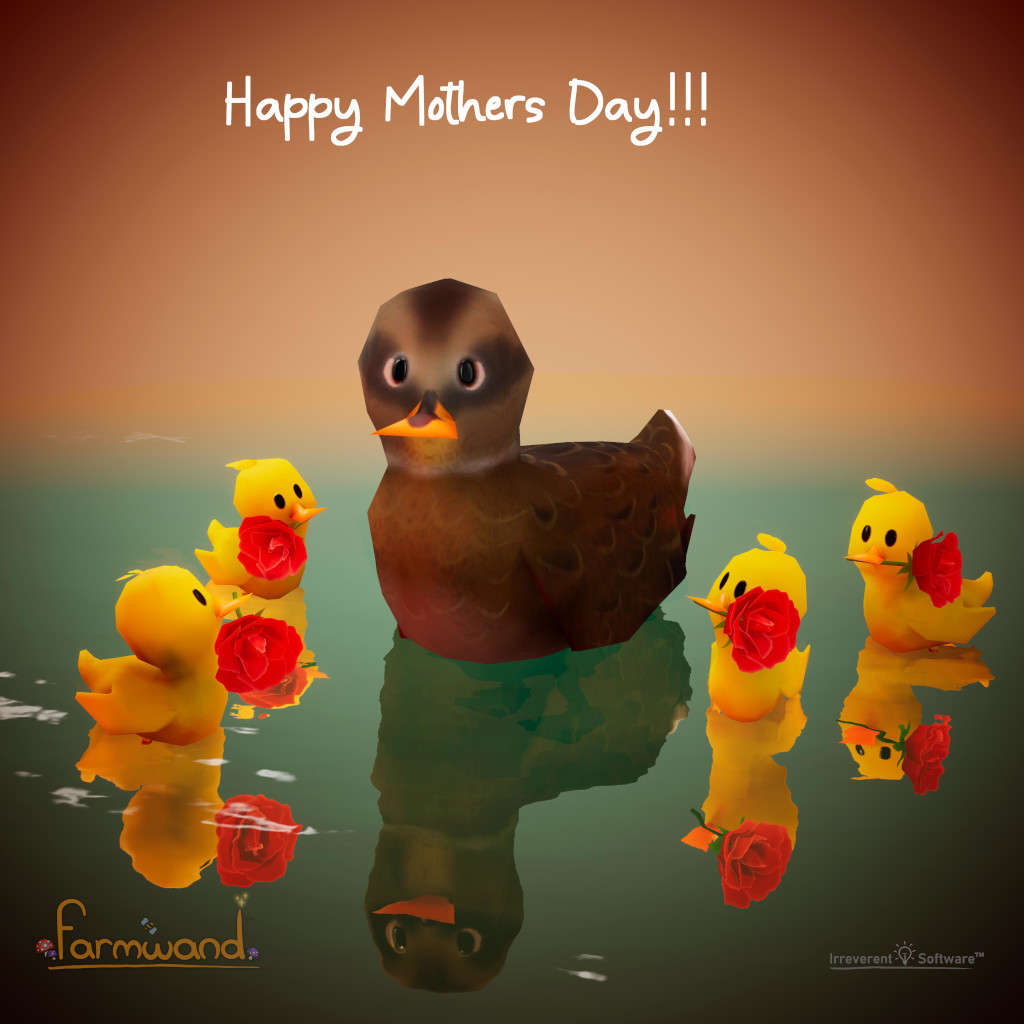 Oh! Of course we will show you the daddy duck too, on father's day!


Residents among the grass

When you are walking in the forests of Farmwand, remember to pay attention if you hear some rustle around you, you may see some long ears moving between the grasses. Please be gentle when you approach these little soft creatures, if you are nice with them you may find yourself having a small team of bunnies jumping and following you during your journey.
Bear with us
Finally some real big guy has arrived to the world of Farmwand! Bears are normally quiet and chill animals, though they also have their tempers from time to time. You will want to be really careful when you are around them and mind your attitude, or you may end up in a crushing bear hug.
And to change things up a bit, we decided to give you a small look at the different stages of the creation of this huge fella :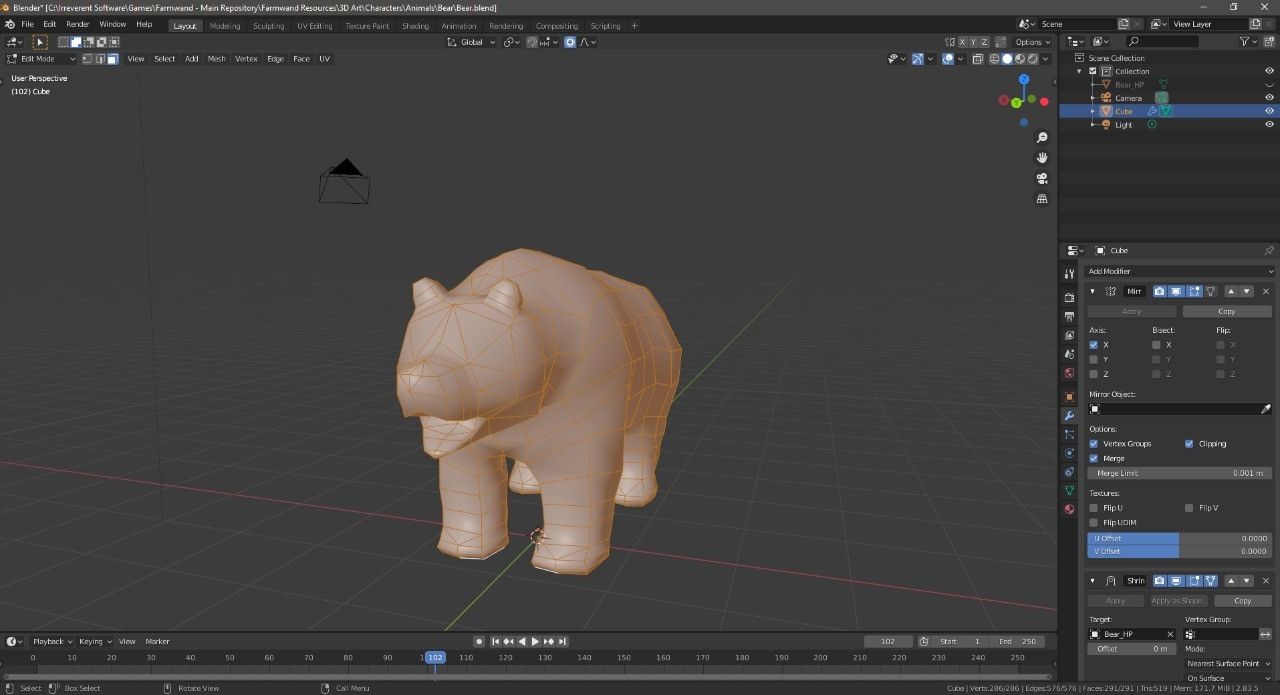 The bear, modeled in Blender
Then sculpted in Sculptris for additional details,
to finally be painted in Substance Painter
Blooming season has come
As we have announced at the end of our last devlog, today we will show you some gardening mechanism and lots of beautiful flowers.
I have always loved the view of a sunflower field but I have never seen one in real. If you are anything like me, you will love to plant your own sunflower fields in Farmwand. Seeing these big, golden flowers always blooming towards an even brighter sun can always light up my whole day!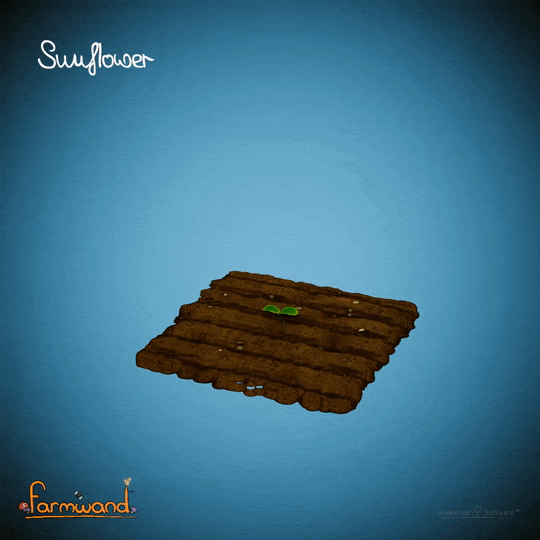 What flowers do you want to grow in your garden? Some lovely rose bushes? A few bunches of colorful tulips? A couple of exquisite orchids? Lots of fragrant and graceful lavender? We got you covered!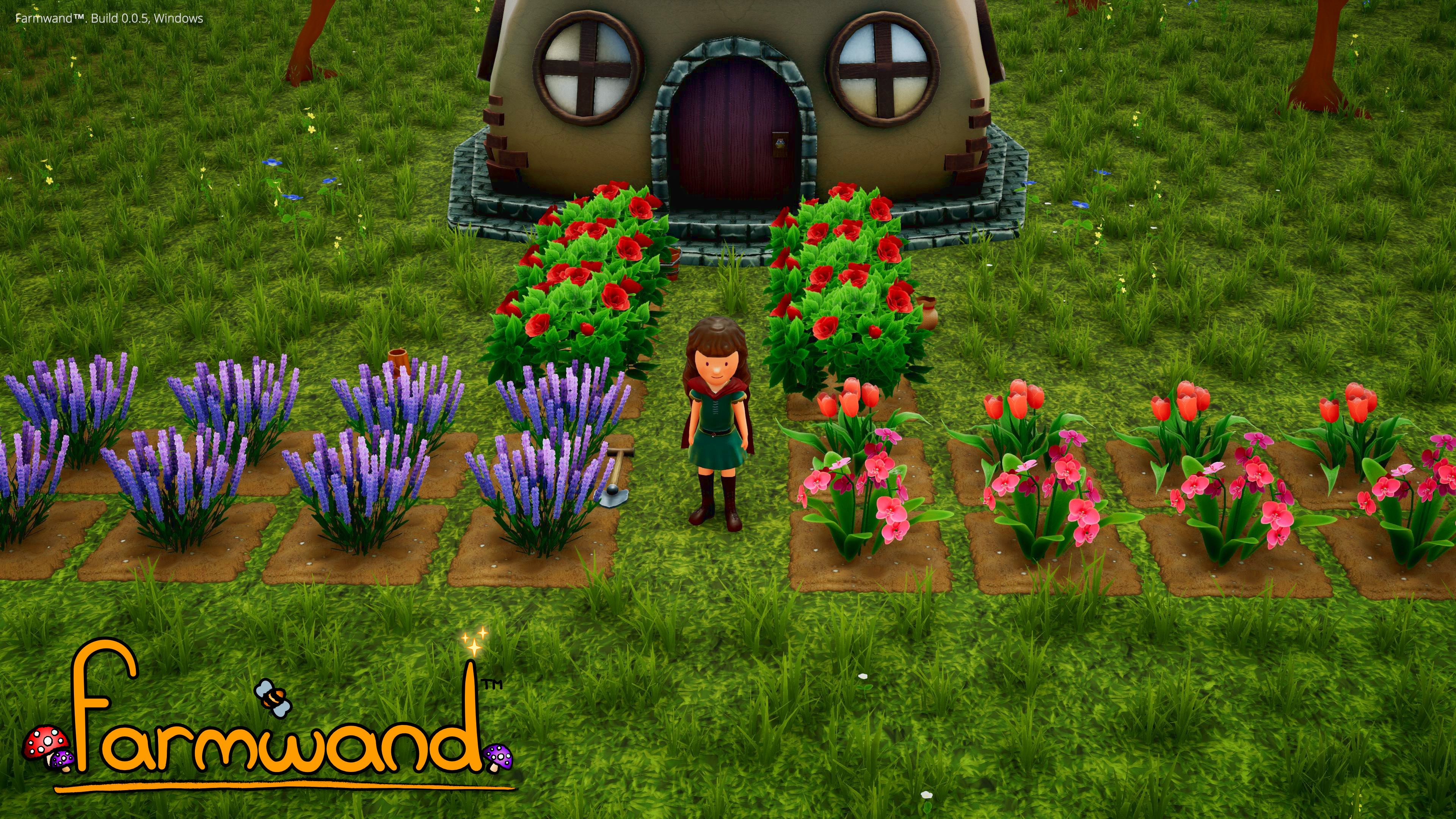 But how exactly is gardening going to work in Farmwand? Well, it involves a few steps :
First, you will need to find a flower bush in the wild, and pick up its flowers.
The flowers, by themselves, have plenty of uses, from potions and decorations to oils and other luxury items that you can sell for a small fortune at the markets.
However, you can also turn them into flower seeds that you can plant in your farm by using a wonderful little device called the Seed Extractor
But having the seeds is not enough. Flowers, unlike other crops, require some additional help in order to grow and bloom. They need to have their pollen carried away, and to do that you will need some handy bees!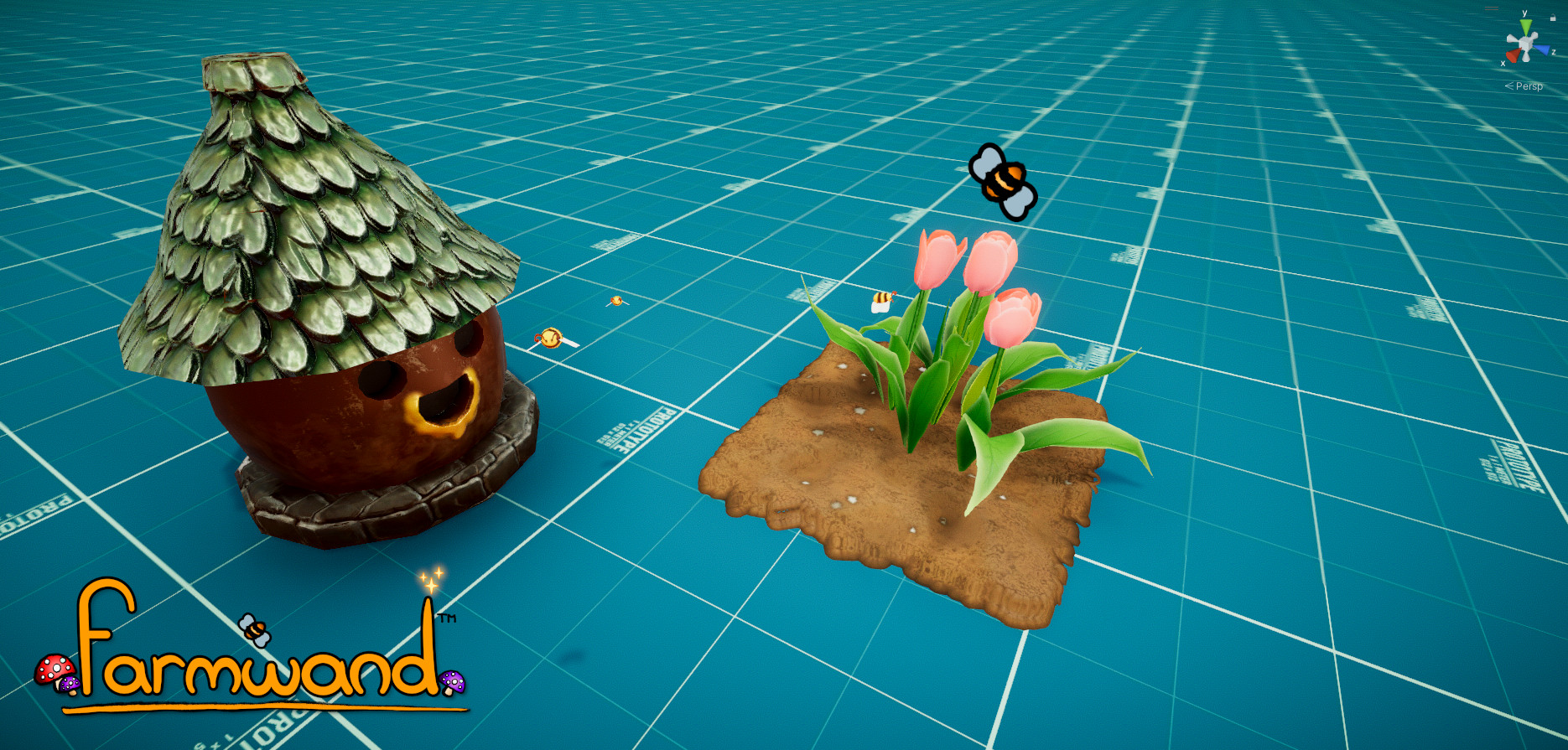 So, whether you plant your flowers near some beehives or build a bee house of your own for any bees you catch in your adventures, make sure to keep these little buzzers around.
And that's it for this dev. log, it was a LONG one! We hope that you have enjoyed reading it as much as we enjoyed making all these new additions to Farmwand :)

Until the next time!