The day has finally come, Farm Folks Pre Alpha is now available for all backers who supported us by purchasing an Alpha Access tier on Kickstarter!
Now to answer the burning question: How do I download the game?
Step 1: Head to Crytivo.com
Step 2: Your Crytivo account is already created! Login using the same email you used to back Farm Folks on Kickstarter, Itch.io or Humble and select "reset password". An automated email from Crytivo will be sent to you, follow the prompts to set your password and log in.
Step 3: Go to "My games" and locate Farm Folks, ta-da!
Don't forget this early version of the game is only available to our alpha backers. If you backed the game at a lower tier, you can upgrade to a higher tier that includes alpha access by contacting Crytivo support once you've logged into your account.
Need help?
(We may have a few technical difficulties in the beginning)
For help, join us on Discord; Discord.gg and ask in the #questions channel or send a PM to Sasha#5709 on Discord.


Now that's sorted, we at Overgrown would like to make things very, VERY clear:
this is pre-alpha, it is BY FAR not a feature complete game.
There will be bugs, errors, placeholders, crashes, an extreme lack of content and so on, but over time we will continuously update the game for you all on a monthly basis.
Be sure you've checked out the roadmap to be up to date on our development plans:Trello.com

It's been a long time coming, but this month we're sending out the Kickstarter surveys to our backers who purchased any tiers where we require additional information from you.
The surveys will cover all areas like which emails you would like your bonus keys sent to, along with giving further information on how we can start working together to our backers who purchased design tiers and so on.
For those of you who added additional funds to your pledge to get a plushie, we will be asking you which plushie you'd like. There will be a wait on plushies as we have to work with a manufacturer to have them designed and produced, but you will be the first to know when they're ready!

A couple of weeks ago, four members of the Overgrown Team attended GDC!

Casey, Mitch, Nick and Ethan visited sunny California to attend the Game Developers Conference. Overgrown was invited to attend GDC by Epic Games, we ended up having two spots in their booth! (P.s it was raining in sunny California)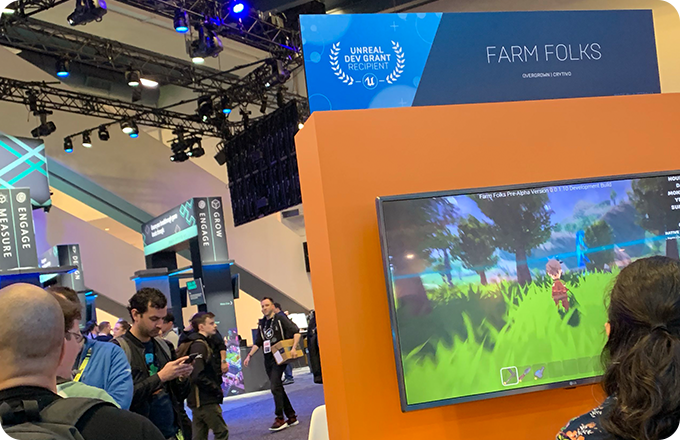 Being awarded an Unreal Engine grant by Epic Games was more than enough for us, but being able to take Farm Folks to GDC and be a part of the Unreal Engine booth was more than anything we could have asked for, we're beyond grateful for the amazing opportunity and we'd like to extend a huge thank you to Epic Games <3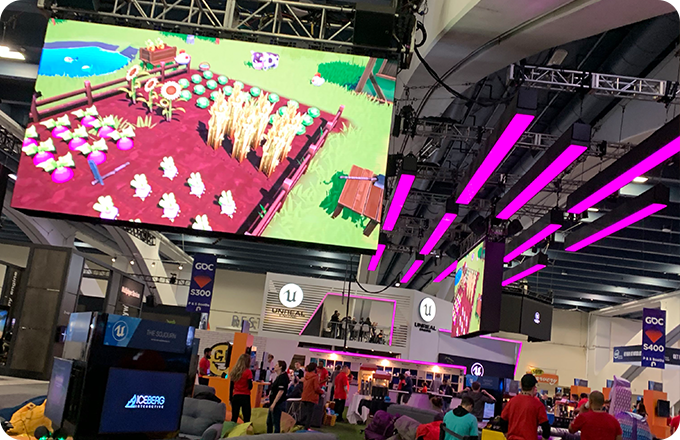 Oh and check this out, Farm Folks up on the big screen at GDC!

Hey good question, what actually IS pre alpha, and why are we doing it???
Well, here's how we see it. Throughout the wild development journey of Farm Folks, we've encountered countless dedicated, enthusiastic and downright hardcore fans of the genre who have an intense passion for our game Farm Folks.
Pre Alpha is essentially the earliest stage of the games development cycle. The game does function, sometimes it doesn't, but what we do know is that our hardcore fans can still have a mountain of fun playing it.
Like any business, our goal is of course to put food on the table and buy Ethan a new tricycle. But what we really want to do is take the thoughts and feedback from our early players and forge them into an unforgettable experience for all of our dedicated fans to enjoy for the years to come.
With the valuable feedback we'll be bombarded with from everyone who plays the pre alpha, we're more than confident that we'll have the ability to achieve our dreams of developing the best gosh darn tootin' farming RPG of all time.


And how often will we see updates?
Right now you'll have the ability to collect your tools, till the soil, plant seeds and water them each day until they reach full growth, then it's time to harvest!
Each crop has their own growth times too.
On top of basic farming, you'll be able to explore a small area of the island and get a feel for the direction we want to take with the world. With each update, we'll open the island up for exploration bit by bit until you have the entire island to adventure and get lost in!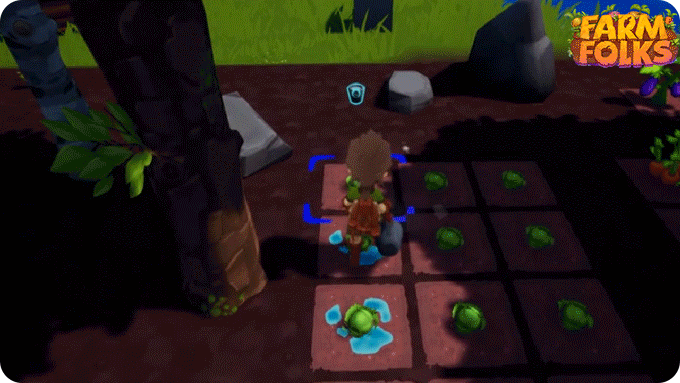 You will also have the chance to build a small enclosure using fences and purchase a few cows. Although cute, they don't really do much at the moment other than run around with their cloppy little hooves.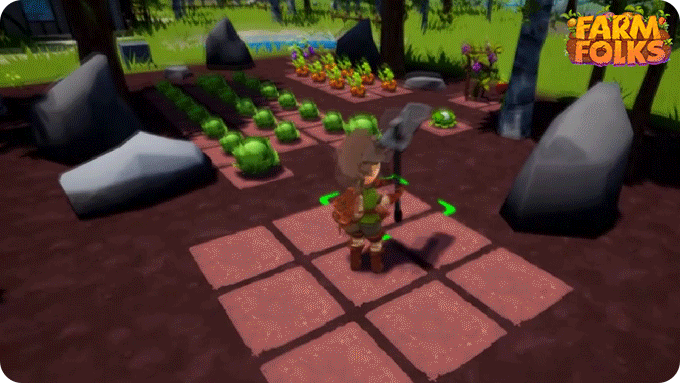 Get alpha access by purchasing the Farmhand or Collector tiers on the Crytivo store page!
Our plan is to release an updated build at the end of each month.
For the upcoming April update, our goal is to expand further on crops by implementing the functionality of diseases and crop pests along with expanding on animal features! On top of this, we'll implement phase 1 fishing, second and third level tool usage, we'll refine animal enclosures and even start venturing into some cave exploration - this means mining!
It's important to note that although we're implementing the functionality of features, that doesn't mean the feature will be complete. For example, with phase 1 fishing you'll be able to cast your rod and catch something, but in these early days we'll only have a few types of fish instead of all 21 of them.
To see our plans on a month by month basis, we really do encourage you to checkout the roadmap here: Trello.com
As we always do, we need to give a huge thank you to our community for being so patient with us throughout the development process of Farm Folks. We're so happy that we can now put the game in your hands and update it on a consistent basis. The future's looking bright, let's see where it takes us!
~The Overgrown Team

Come join the community on Discord: Discord.gg !