Holaquetal, we are being lazy, we aren't working hard in the game. I spend all day drinking calimocho (Cola + red wine), so we haven't any news or updates because we haven't any progress at all....
Chico: What?! I was working like a psycho robot while you drink calimocho?!
Nah, I'm kidding. All the game dev. diaries are about how hard the people are working in their games, and I want to give it a touch of laziness. Speaking of which, I have some fan art here.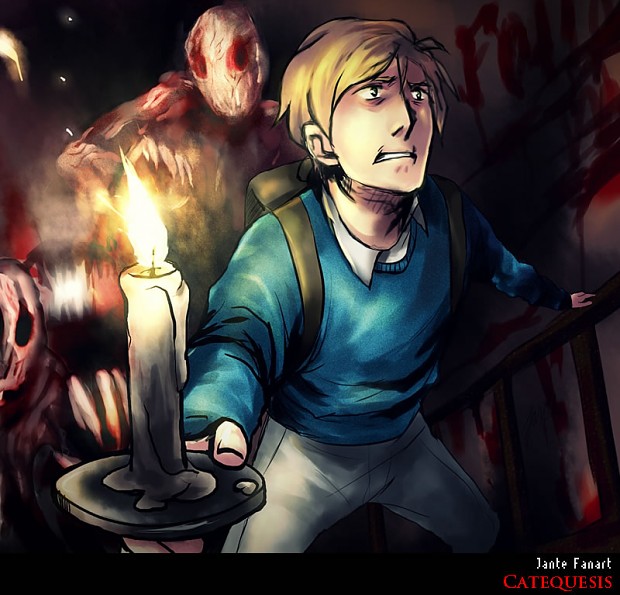 Chico: Wow! looks great!
I'm a graphic designer and in my career I have met some pals with great drawing skills, so I decided to talk to them for some fan art of Catequesis, not only with friends, also with some interesting artist in the Deviantart community.
And one of them is Jante, you can take a look of her amazing art here:
Kaktus-chan.deviantart.com
Jantelaw.tumblr.com
I want to thank her for the work and her interest in the game.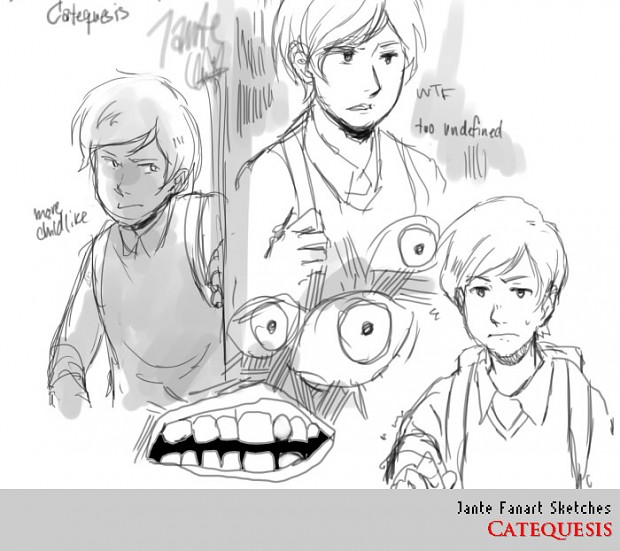 Chico: Great sketches too... so, besides this fan art, there is no picture or update the game?
Eeeh, we are working really hard in the game, doing our best, to make the best game as soon as possible...