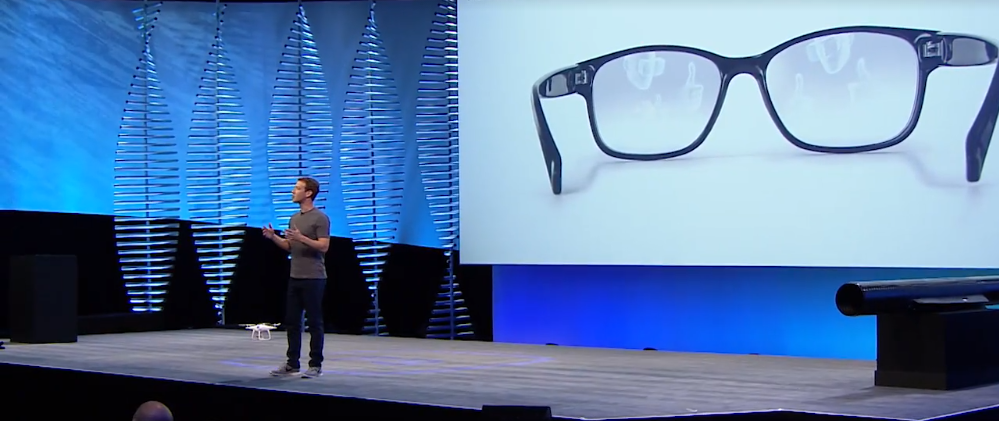 At Facebook's F8 conference today, CEO Mark Zuckerberg delivered his keynote address which hinted at the lofty, future plans for the company's virtual and augmented reality developments.
Zuckerberg began by sharing a broad roadmap for Facebook's next ten years. This roadmap showed the company's developments in Facebook, Messenger, live video, and artificial intelligence. Included at the end of that ten year roadmap were developments in VR and AR, which Zuckerberg summarised by saying the company wants to create a VR/AR device that looks like an ordinary pair of glasses.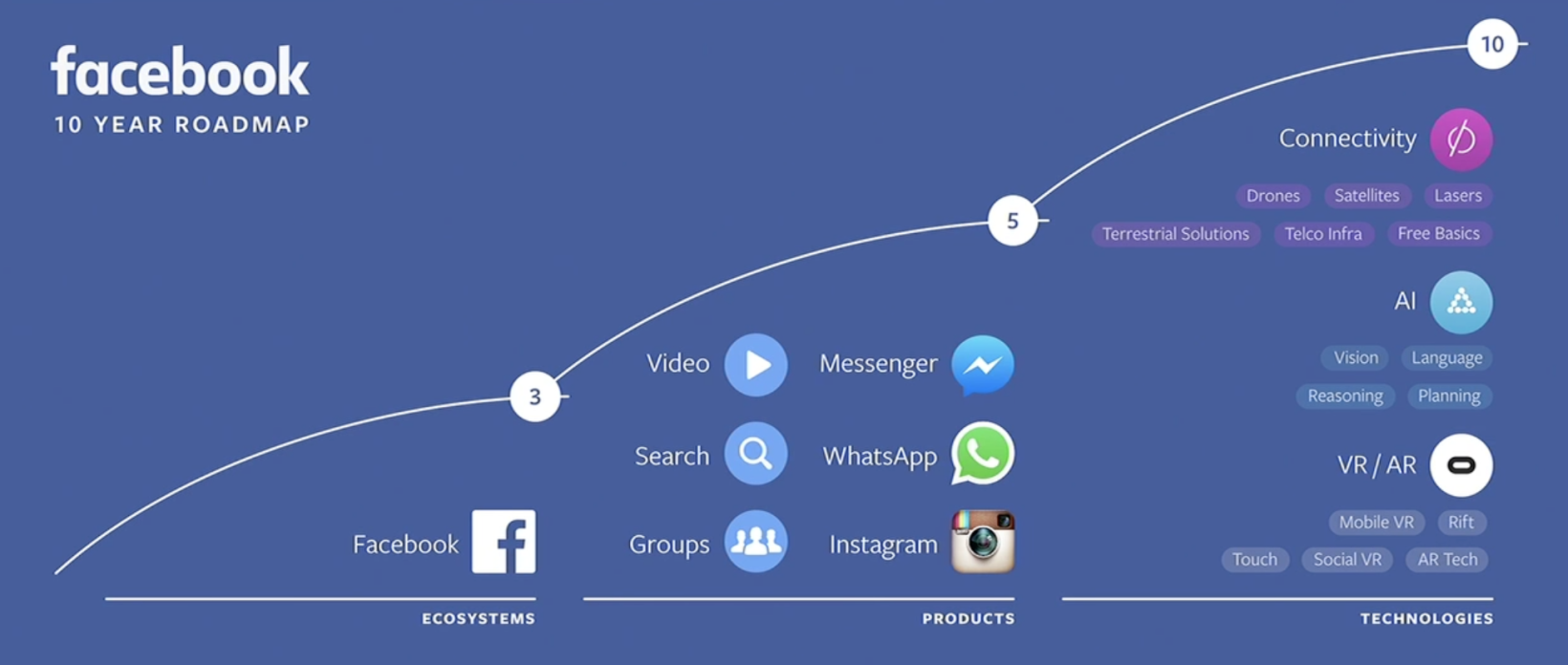 "Over the next ten years, the form factor will be getting smaller and smaller," said Zuckerberg. "It's going to take a long time to make this work, but this is the vision, and this is what we're trying to get to over the next ten years."
Zuckerberg still sees virtual reality as "the most social platform", though the form factor of current headsets like the Oculus Rift makes VR's current social applications limited.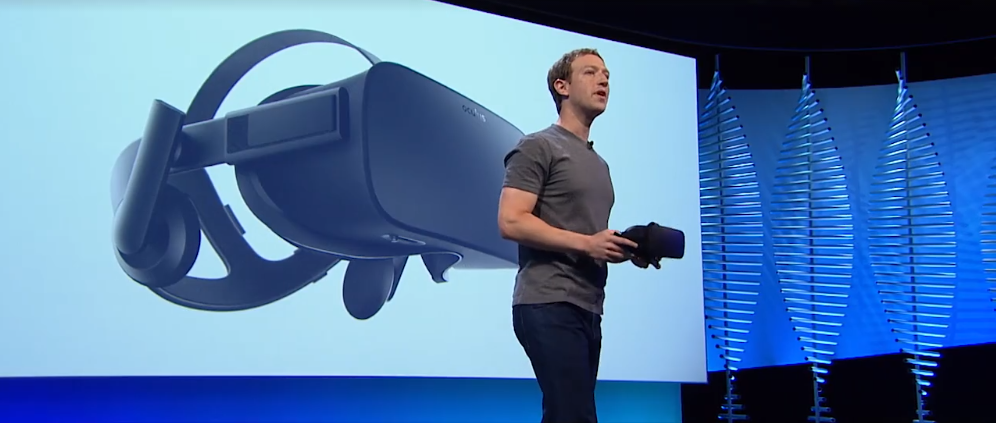 But, as UploadVR has found, developments toward this ten-year goal may already be well underway. At 2015's Oculus Connect 2, Oculus Chief Scientist Michael Abrash shared additional technical details on what these theoretical VR/AR glasses would be capable of.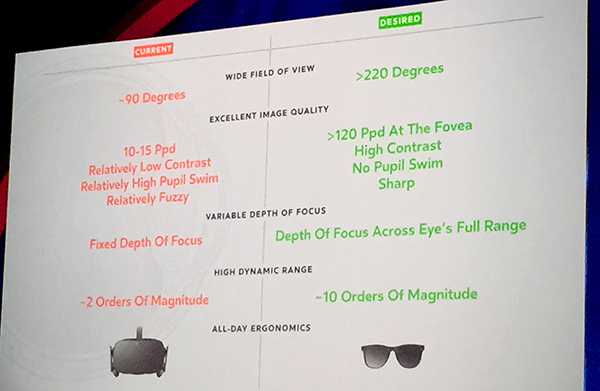 Facebook's goal is an ambitious one. The company's Pittsburgh research office, which is focusing on "facial tracking and body reconstruction", is likely involved in the effort. But as Oculus CEO Brendan Iribe has put it, "There isn't a version two or three if there isn't a great version one," and we're yet to see solid data showing just how successful this first generation of VR adoption has been.