We got some updates for Exterminadengue! Now you can play it on Android, Windows and Ubuntu too!
Most of the graphics were updated. The web version will be updated soon too.
Take a look at the new menu!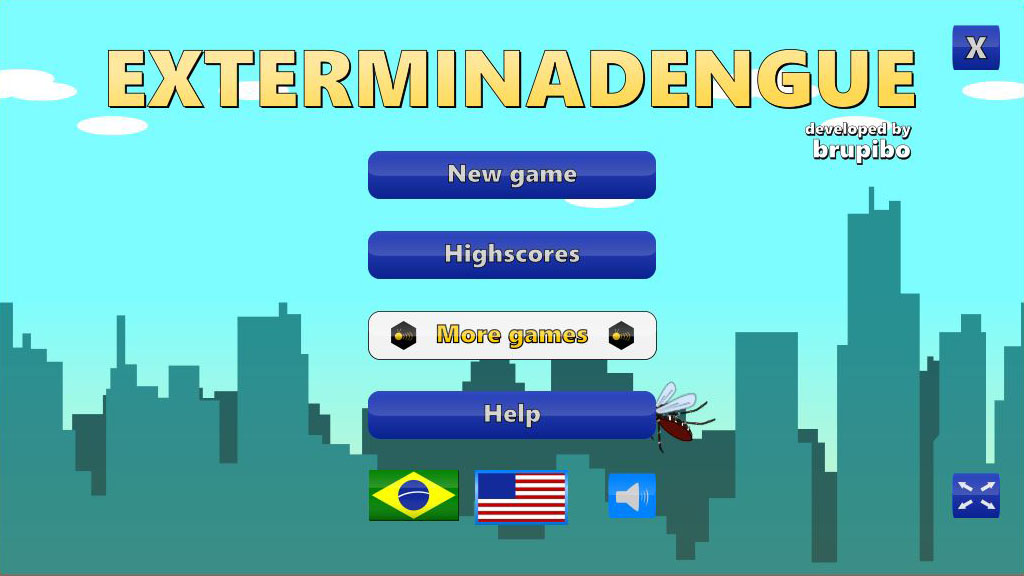 How about the stages?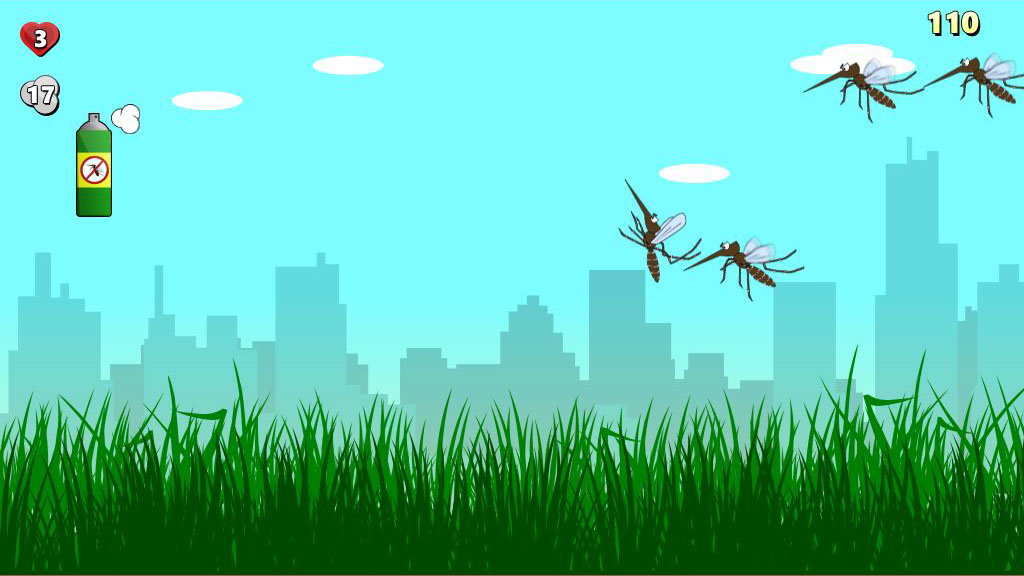 The UI was updated to, it's more clean and now you can see your score realtime. Some rules of the game were changed too. Now it'll take longer for you run out of ammo. Well, at least until the biggest horde of mosquitoes arrive. But the refill is generous, and extra life spawning was slightly increased, considering the amount of enemies it'll come.
For now, you can check it out on beetracks.itch.io/exterminadengue
Want to see some footage? Well here it is!
Stay tuned for more updates! By the end of november, we're getting the new graphics on Facebook too!