It's an arcade shooter with bullet hell / RPG elements combined - so no surprises that Cosmonator involves tons of destruction and explosions and all-out mayhem. A lot of work went into honing that crunchy feeling of destruction when enemies perish, and we're still working on future updates to improve things even more!
Interestingly, one of our biggest challenges in this sense has been getting the right balance between that in-your-face carnage, screen shaking, over the top explosions filling up the screen - vibe, while still retaining a gameplay experience where the players can kinda see what's going on. More or less. Maybe it's still too crazy? Anyway, here's a quick look at some of those explosions and effects, as well as some ways we've incorporated explosion effects into the various spells and abilities on offer in the game.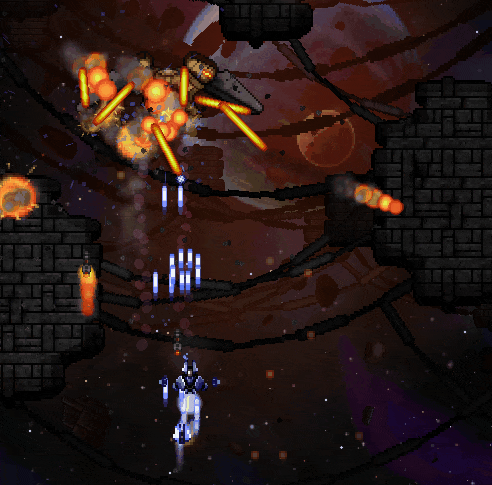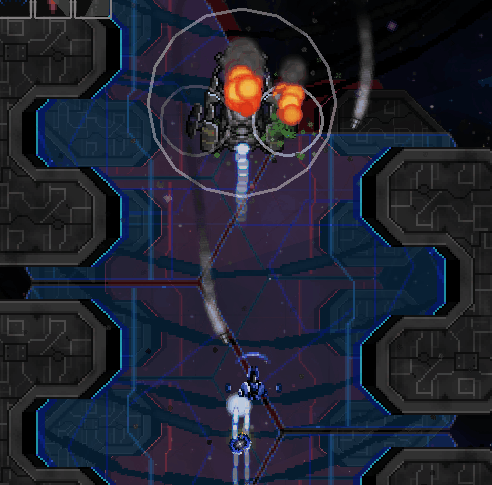 Here are some bosses getting demolished in giant fireball explosions of death. Large bosses and minibosses explode with a bunch of fiery shrapnel, which while harmless does look similar to enemy bullets - so we're considering changing the colour to plain smoke, or decreasing the range that the pieces travel, to make things a bit less confusing.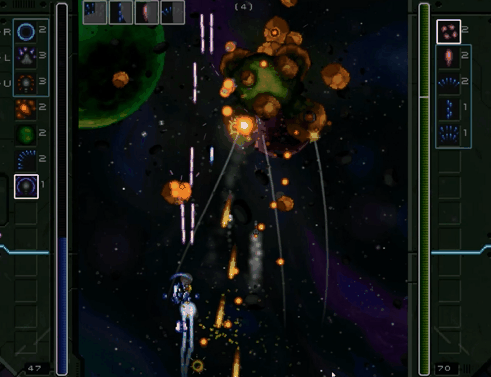 Some of Cosmonator's explosions are purely for decor, but others have very specific impact effects. The 'EMP Bomb' ability (above, and below left) unleashes a massive ring of blue EMP explosions that don't just look fancy; they also deal damage and disable enemies for a while.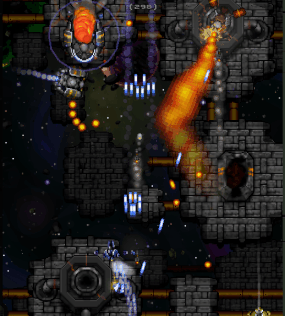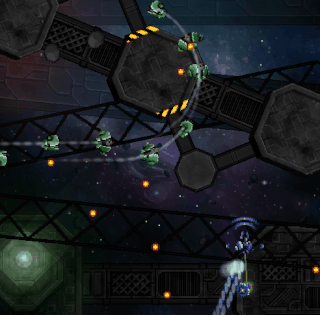 Top right: depending on what upgrades you have, your missiles will explode in different ways. Here the player uses the 'Barrage' spell (which shoots a flurry of missiles) with specially upgraded chemical missiles (notice the green chem-trails). Each of those missiles does AOE poison gas damage upon impact, so all those weak enemy flyers clustered together don't stand a change.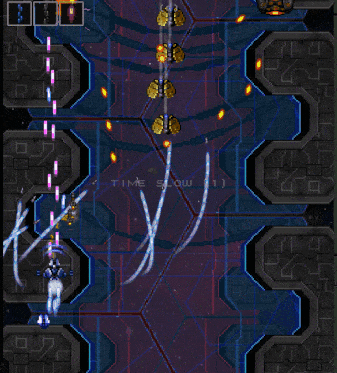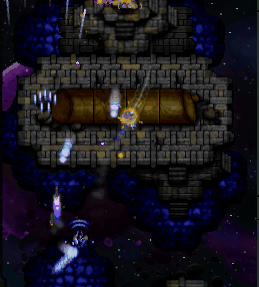 Top left: tightly bunched sequences of weak enemy flyers make for super-satisfying crunchy lines of popcorn explosions. Top right: The 'Poison Wind' spell consists of hundreds of layered semi-transparent chemical explosion effects, which collectively give the effect of a deadly gas cloud.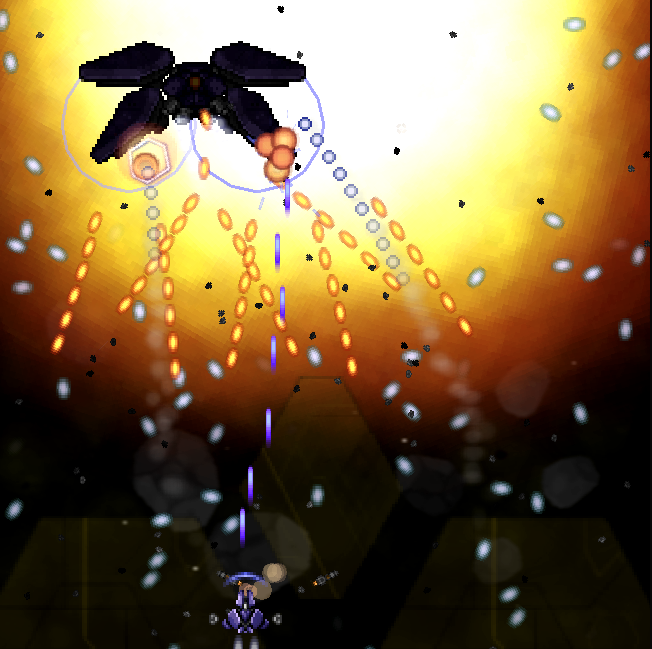 Above: in this case, a bunch of large layered, ultra slowed down 'explosion' effects have been used to create the effect of a massive solar entity in the background, which momentarily creates a silhouetted gameplay situation.
*
(Here's a full gameplay trailer of Cosmonator:)