In the not so distant future, an alien race called the Cirinans rules over Earth and all its inhabitants. One of the many experiments they have done on humans backfires on them in the form of a super soldier who is out for blood. In Experiment Gone Rogue you are that super soldier.
Gameplay
In Experiment Gone Rogue you punch, shoot and explode your way through enemies in Virtual Reality. Take your rage out on enemies by sending them flying with a swift punch. Or just shoot a rocket at them if that's more your style. Traversing the futuristic environment is not as easy as you'd think though and you won't make it very far if you can't climb with the best of them.
A little something on the side
If you are man enough to get far in the game you can go take a well deserved break in Sharkies Go-go Bar. Grab a drink, take a seat and order a hot lap dance to let off some steam. Of course this part is completely optional and you can just walk past it. But what fun is that?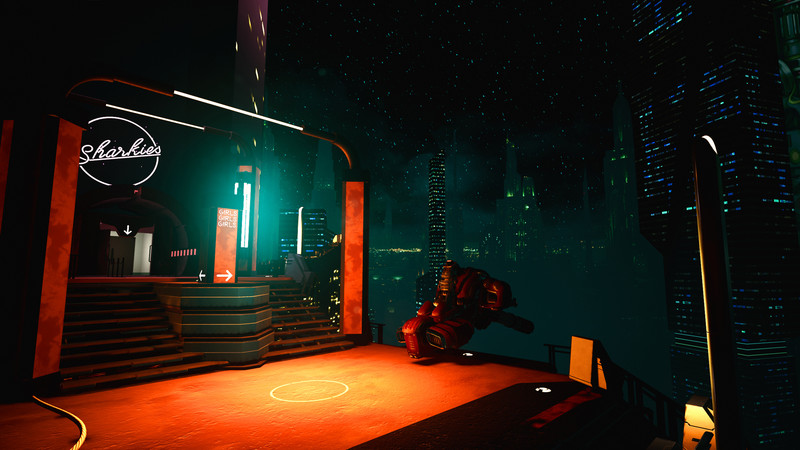 When and where?
The game is coming out for PC sometime in the next few months and you will be able to enjoy it on Oculus Rift and HTC Vive. The game will be available for purchase on Steam.
If you have any questions feel free to leave a comment here or ask us on Facebook and Twitter.
Also feel free to check out our website www.repulse.com.