Hello IndieDB,
We are an indie game studio based in Bordeaux, France. We are a core team of 4 people working full-time on our base-building and management game Exogate Initiative.
This is our first PC game. The Xeno Bits team has only started to grow at the beginning of this year and the development of Exogate Initiative progresses quite well!
We are absolutely delighted to announce that the game has now a demo!

🔴 Play the demo on Itch.io:
🔵 Steam demo will come a bit later, wishlist the game to be informed when it'll be live:
Note that the content is limited in the Itch.io demo and some features and designs will come later.
You can report bugs and give feedback by using the feedback tool available as a "Send Feedback" button on the Pause menu.
_________________________________________
To sum up the game
The game takes place in a near future. A new technology allows us to travel anywhere in the universe thanks to portals called Exogate. You are in charge of the first exploration program dedicated to scientific research outside of the Exogate!

Plan, dig and build a base adapted to your employees' needs as well as your research program. Construct up to 16 rooms such as barracks, a mess, a generator room, a laboratory and more, then place up to 60 different equipment to make these rooms running.

Recruit and manage international specialists called Gaters. There are 6 unlockable classes: Scientist, Soldier, Medic, Diplomat, Engineer and Scholar. Each of them has a specific role to play both inside and outside the base.

Each Gater is unique and has their own needs and moods. Fulfill their basic needs, track their moods, their relationship with each other, because these will have an impact once outside the Exogate. If you neglect them, they can also quit!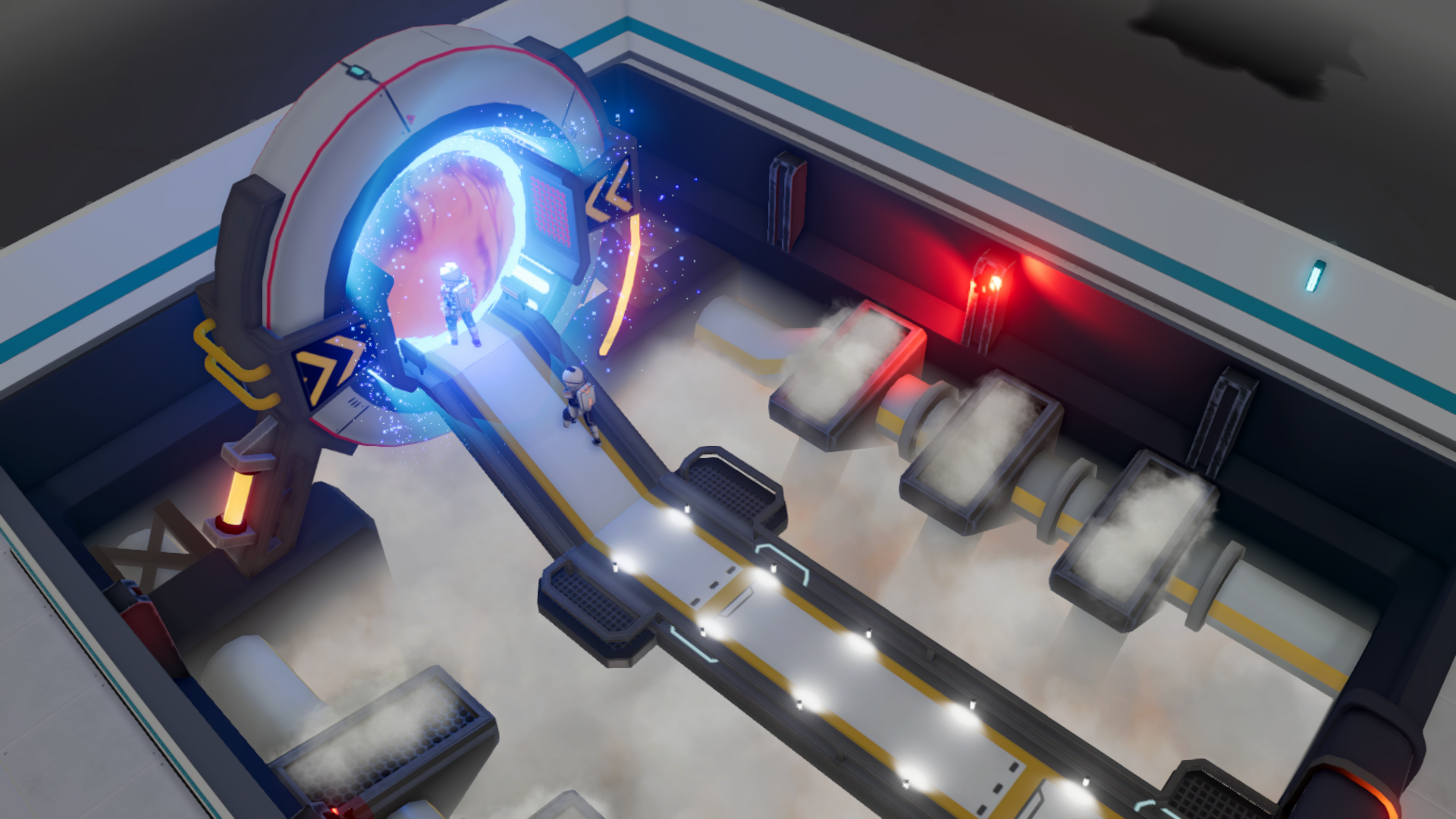 Explore exoplanets by assigning missions to your Gaters! Only them will go through the Exogate, but you'll share a part of the mission thanks to interactive micro-stories. You will sometimes have to make difficult decisions that will have an impact on the good or bad outcome of the mission, which means your Gaters can have accidents or live stressful events.

Gaters will gain experience as they complete missions and bring back interesting items to study. You'll gain Science points that will allow you to unlock additional technologies available in the Tech Tree and upgrade your base.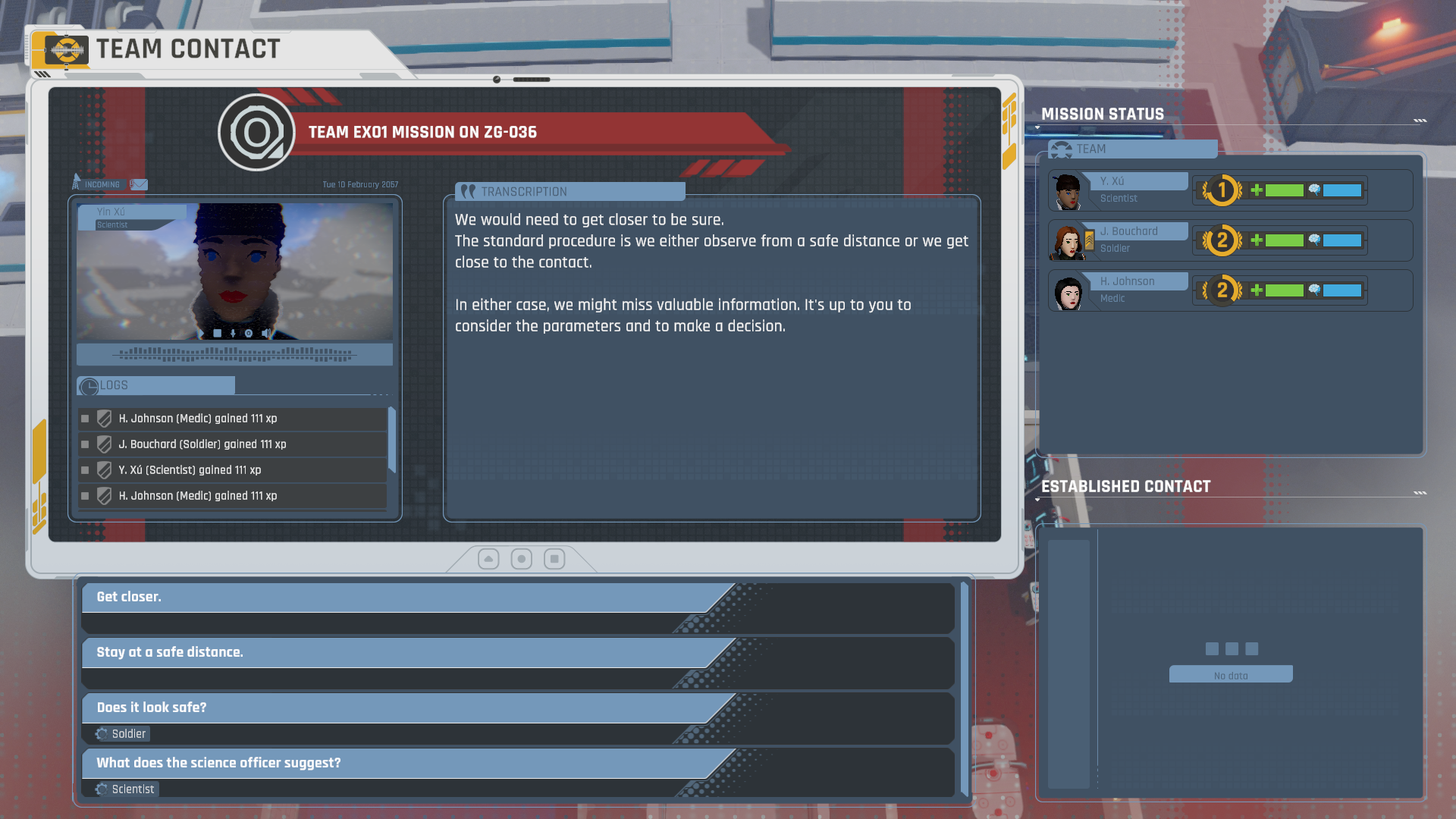 Thank you for reading! We hope you'll enjoy this first glimpse at the game!
Don't forget to follow our social media to stay informed about the development progress!