Starfleet is adding with a new cool crew member - a heavy trooper in an exoarmor. He is armed with a high-speed plasmagun and has resistance to any climatic conditions! Airless, low or high temperatures, as well toxicity - all this he can conquer. Although he moves almost twice slowly as ordinary crew members.
Also added is a new quest where you can test this super soldier- a quest to explore the most deadly planet in the sector - "Setron". High temperatures with toxic atmosphere will start to destroy your ship as soon as you land. You can find quest in "Spaceport" location.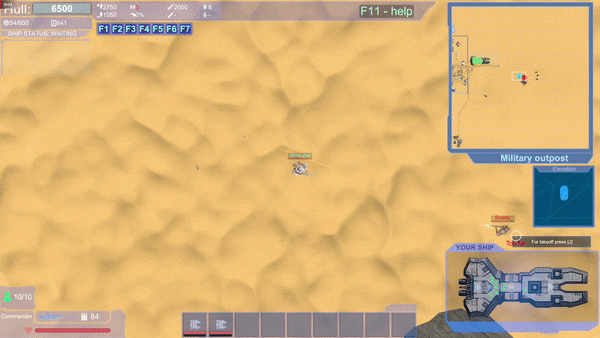 Also has made the following corrections/bugfixes:
- Loading speed of all planetary locations increased by optimizing civilian characters (of which there are especially a lot in Alfa City).
- Fixed the "waiting screen", which turns on when data is being transmitted.
- Fixed the algorithm, which was responsible for the impossibility of landing a very large ship on planetary locations (if was no landing site for him).
- Fixed "Executor" ships - now boarding capsule docks correctly
- Small corrections to the interior of the pirate ship Hunter.
- The algorithm for the appearance of crew members on the ship has been changed a little bit, now they appear less crowded than before.