Dear Horror Lovers, peeps obsessed with Silent Hill (just like me),
I'm more than excited to share the Main Trailer for Mirror Forge - my Silent Hill / Stranger Things inspired Horror Game on Steam. Check it out:
This trailer showcases pieces of the story, atmosphere, gameplay and introduces 2 new game mechanics which were not present in the Steam Demo. Let's take a look at the new core mechanics that will drastically change the gameplay and the level design of the full game:
#1 Dimensional Travel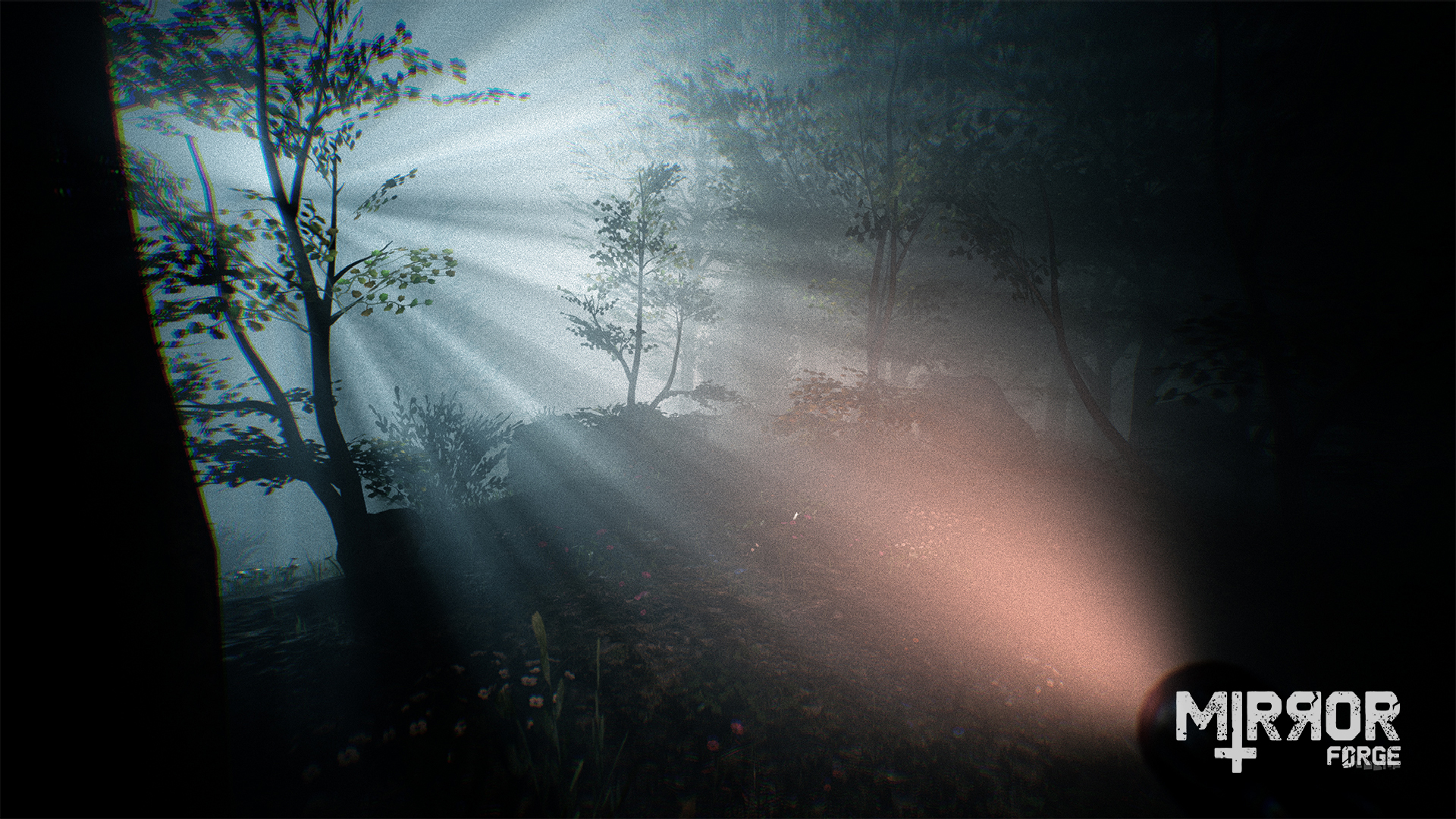 The first mechanic introduces unique mirrors in the world of Mirror Forge which can be used as "wormholes" to travel between realities/dimensions. This mechanic will be utilized in several ways:
• Running from an enemy (a chase sequence)
Instead of being trapped at the end of a hallway or a labyrinth, click that Mirror as soon as you reach it to get away from the hands of death.
• Puzzle Items
Solving a puzzle in one dimension might require an item from the very same room where the puzzle is - but in a different reality. Check the other dimension to find the item you're looking for then head back and finish the puzzle.
• Surpassing Obstacles
A door suddenly shut behind you, you're locked in a room with nowhere to go. Use the mirror. Check if that door is unlocked in the other dimension.
#2 The Seal of Nur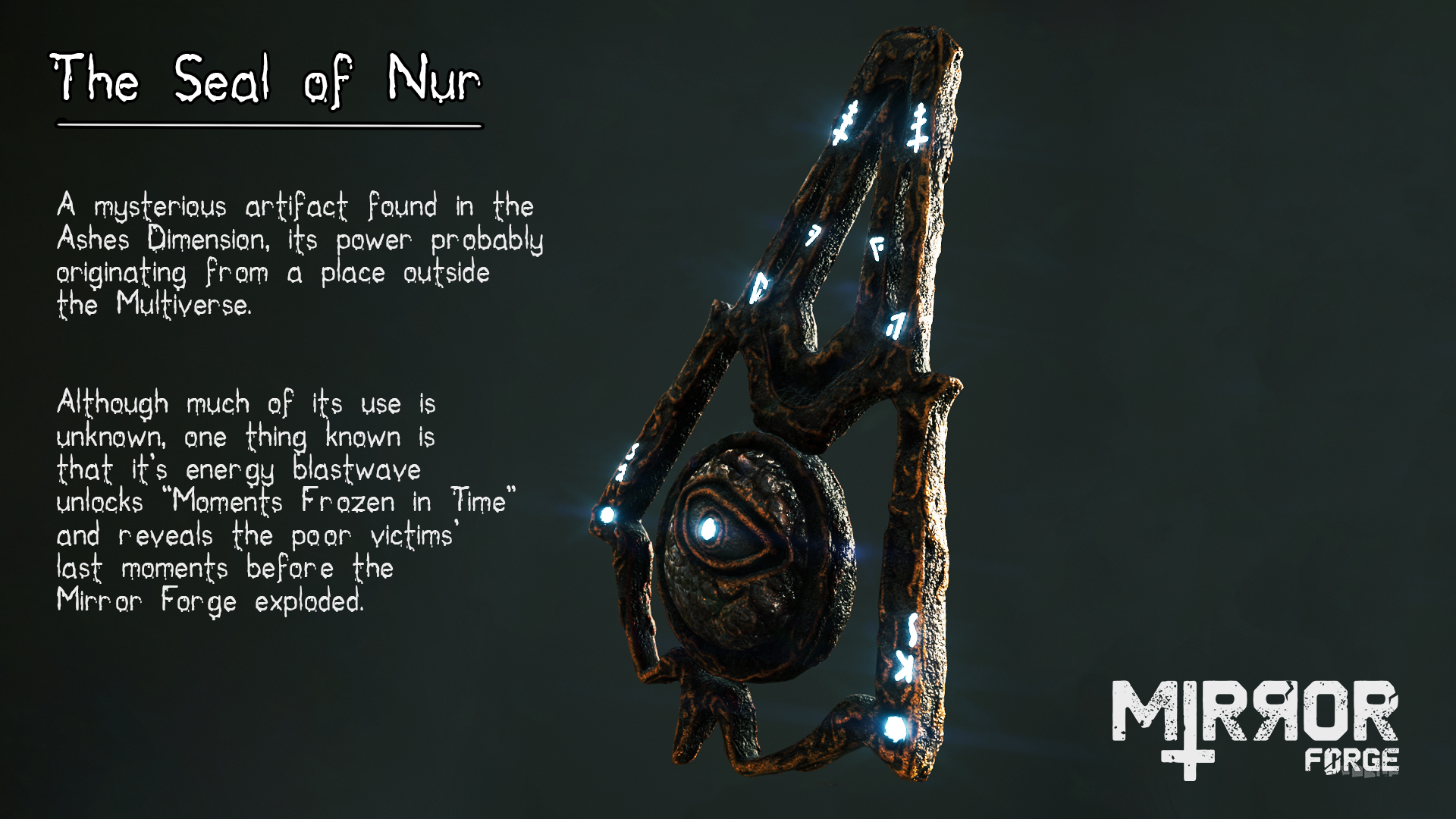 Use a mythical artifact of power originating outside the Multiverse. Little is known about its abilities, but one thing that's sure is that the "Seal of Nur" blasts an energy wave that reveals "Moments Frozen in Time". Throughout the entire game, there will be faint flickering sparkles at some places which hide mysteries. A sound cue of whispers will draw you to them.
Once you use the artifact on these sparkles, they turn into figures of light - memories stuck in space and time when the Mirror Forge exploded. They are optional but will provide lore content and backstory via audio and subtitles, as well as Steam Achievement Progress.
Multiple Endings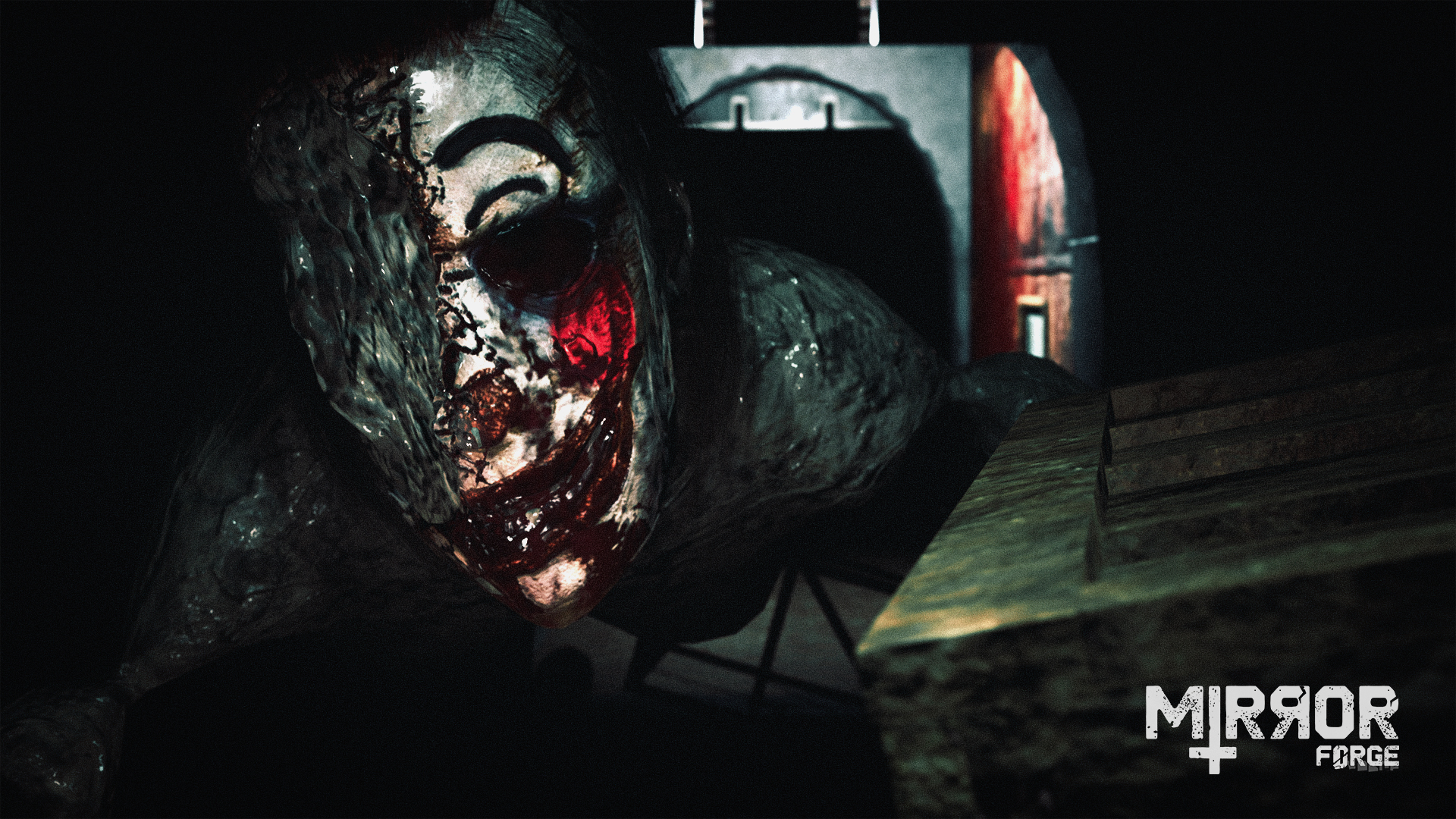 Mirror Forge is planned to have multiple endings depending on player choices throughout the entire game. It means that when presented with a "subtle" choice at some point in the game (not necessarily the end), it may affect the end you're getting.
The Third NEW Mechanic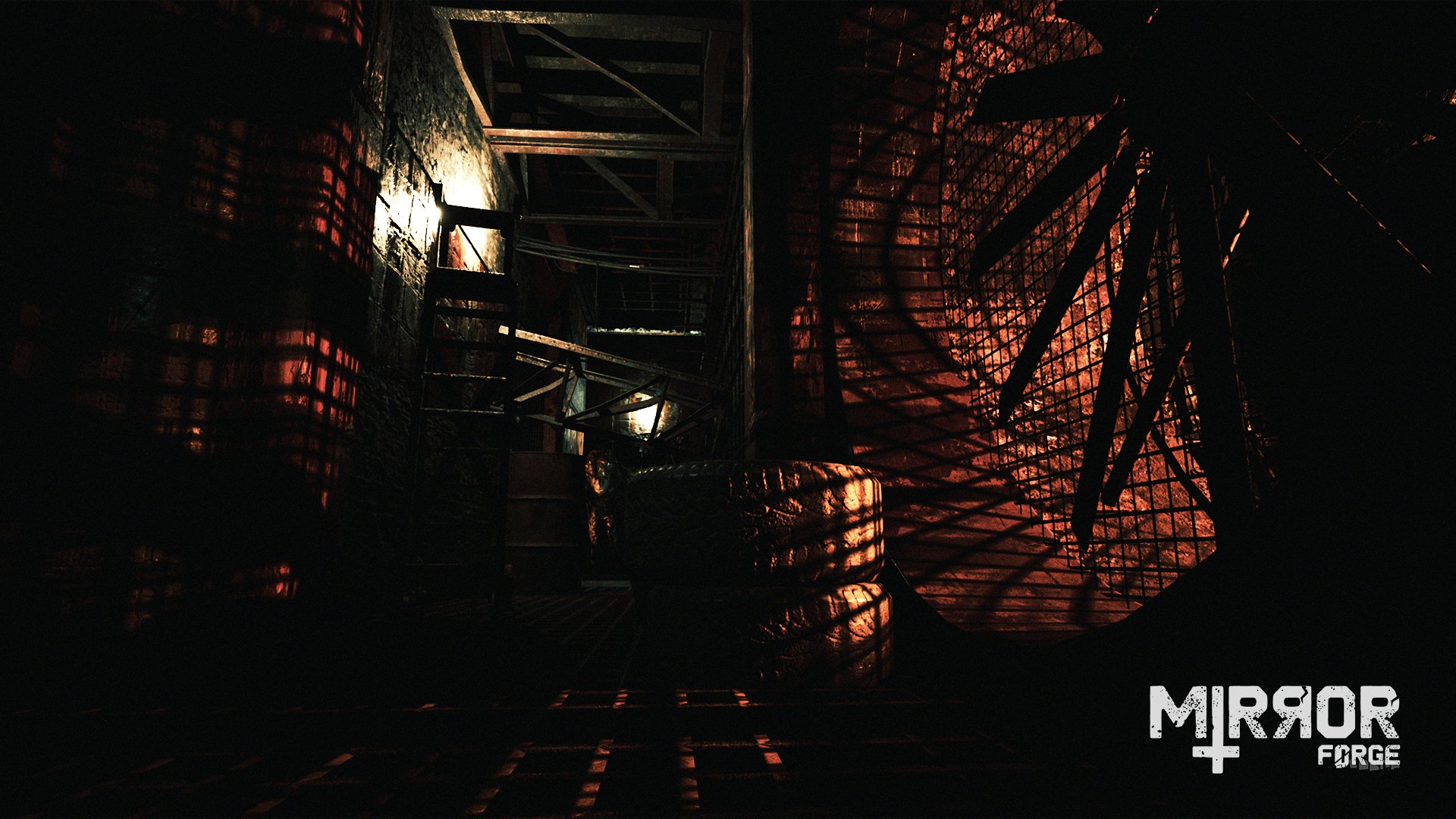 This mechanic hasn't been introduced in the trailer and I aim to keep it secret and a surprise all the way until the release of the game on September 29th. It's an optional mechanic, not related to the main story - however, it'll be vastly present throughout the entire game in the form of collectibles.
Moreover, these collectibles when picked up will appear in the "Legends Room" - a separate level resembling a trophy/achievement room.
4100+ Wishlists and Rising, Steam Next Fest ended and IndieWay Starting Out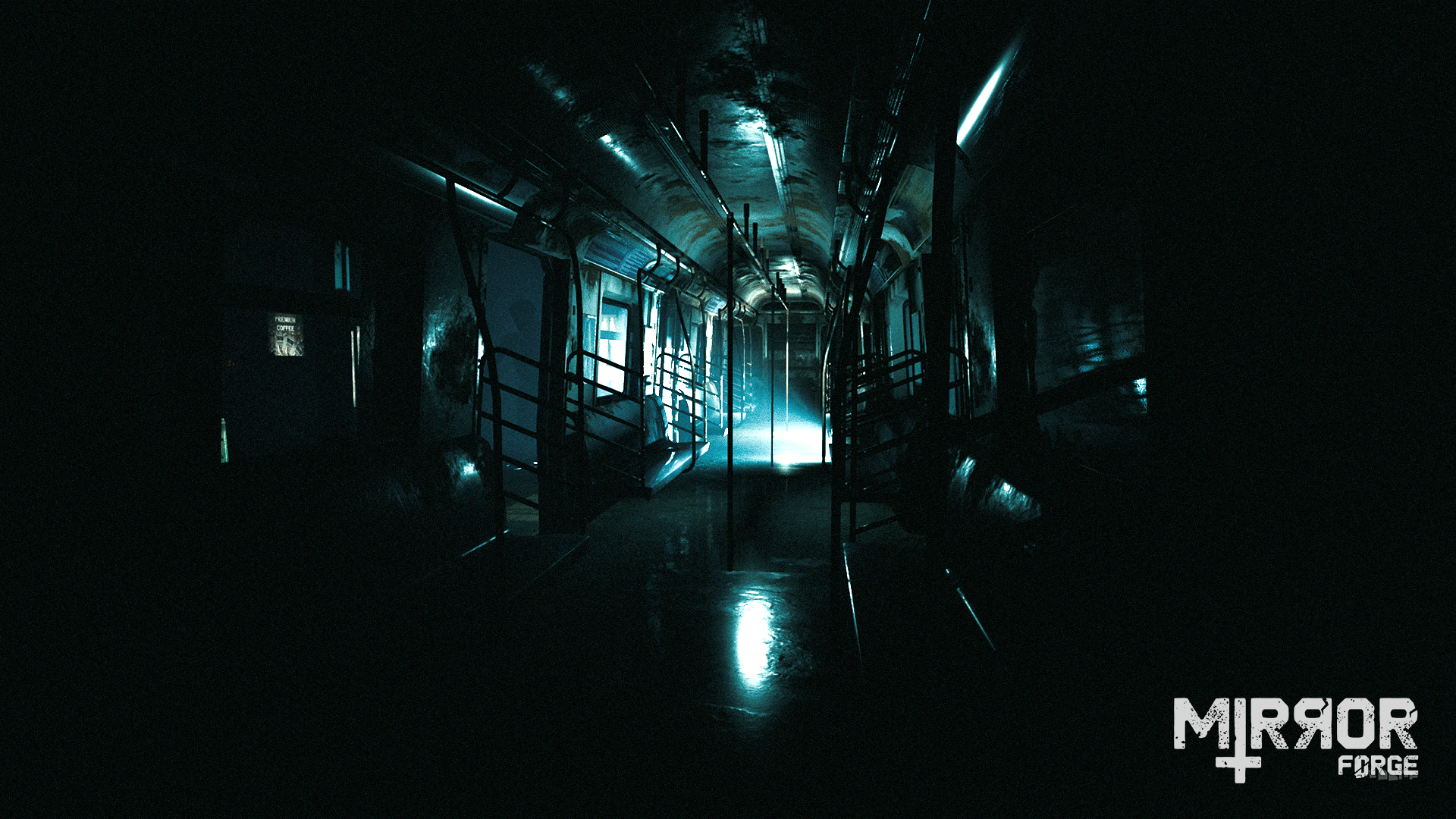 So far, Mirror Forge has been covered by over 250+ content creators on Twitch, Youtube, and Facebook Gaming. Thanks to the amazing support of the Horror Community, it has amassed over 4100+ Wishlists and the numbers continue to grow!
The Steam Next Fest went amazing and now, I'm looking forward to the IndieWay Event on the 25th of March where once again, Mirror Forge will be introduced to new horror fans, journalists, publishers, and more.
There are a few other festivals/events down the road until the release, although it's still too early to talk about it.
Be Part of the Horror Community! Join the Dimensional Terror!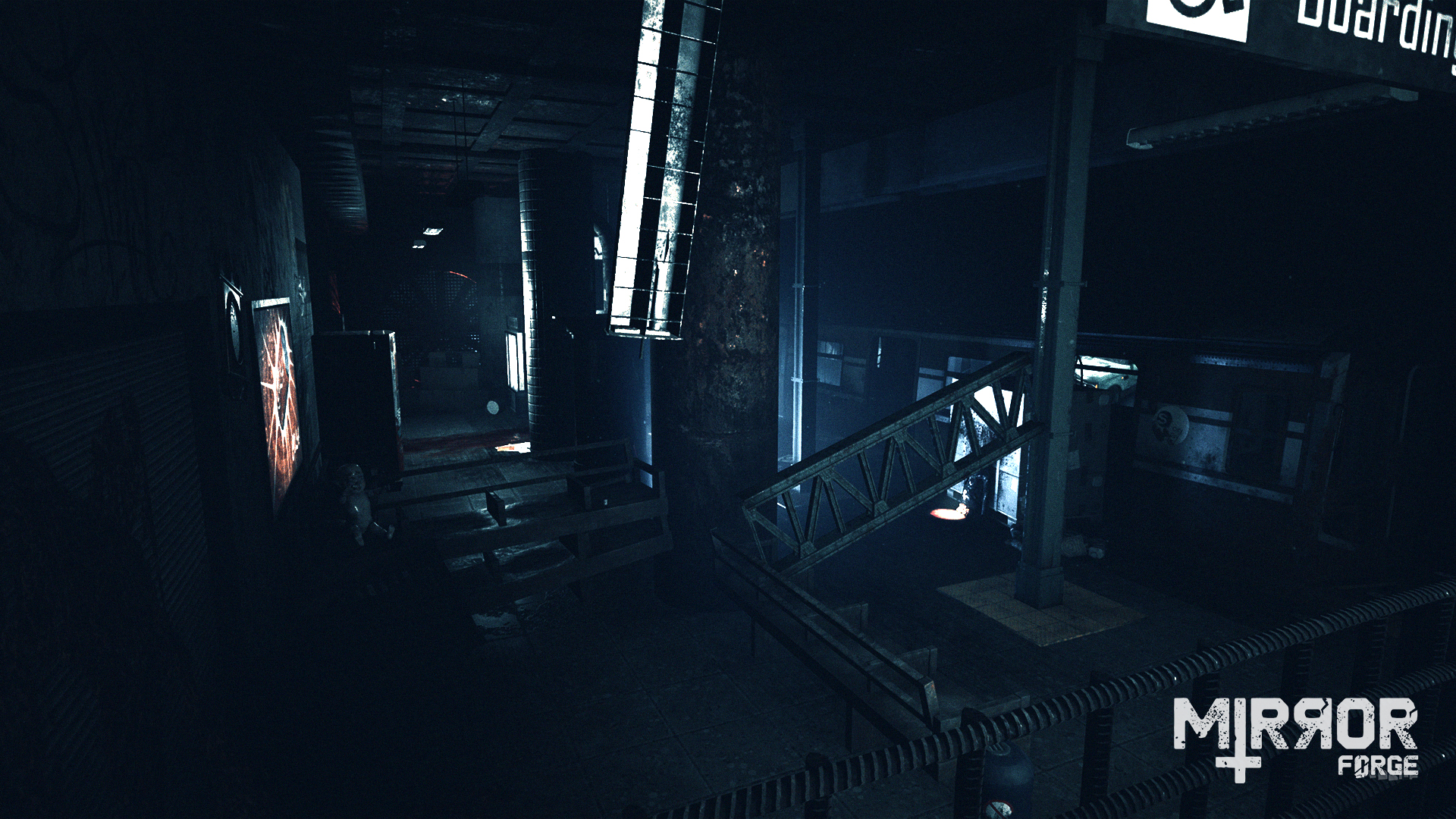 I'd appreciate it if you take the time and click the "Add to Wishlist" button on Steam.
If you wish to test your fears, exploratory skills, and puzzle-solving, feel free to try the free demo on Steam too! Stay safe everyone!
Being a Solo Dev, definitely is the journey of my life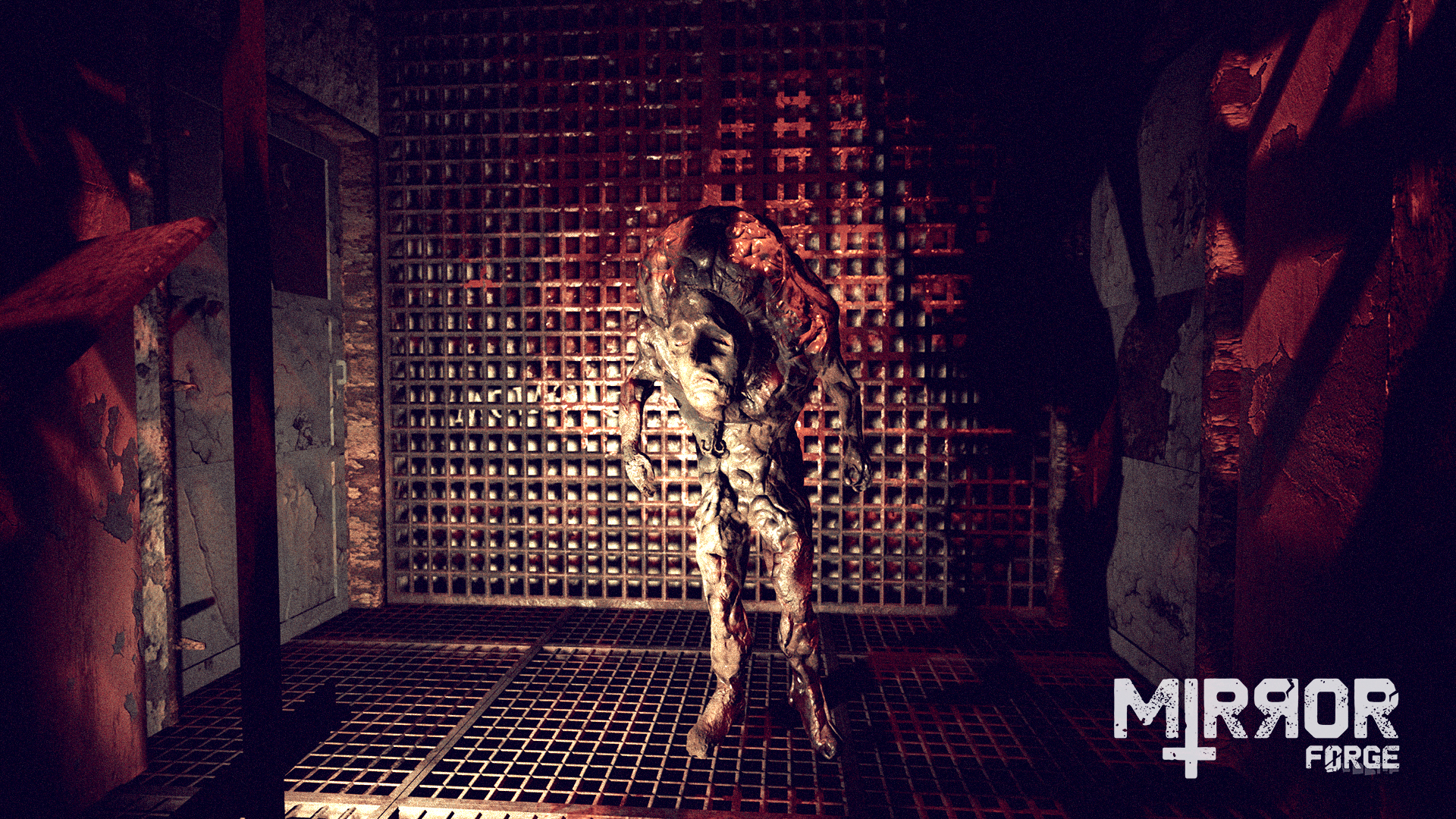 For those of you guys who follow me on my Social Profiles, you know that I'm a solo dev and besides my 8 years of experience working as a 3D Artist and Digital Marketer on various projects, Mirror Forge is my first fully solo project effort. I'm so grateful that so many people supported me during this journey.
There's a long way to go until September 29th (the release of Mirror Forge), but so far, the development and polishing, and bug fixing are skyrocketing way better than I expected. I even think I will have the time to finish it ahead of the planned date and have enough time to dedicate to even more details in the months to come.