Greetings Thanatophobians.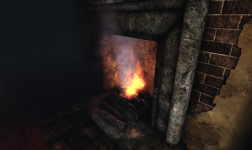 It's been a very big month for Death Knell Games and, as always, we have all been incredibly busy working on Thanatophobia. The team is growing steadily and finally it's time to release the exciting news that's been kept tightly under wraps for the last month and a half. Death Knell Games is proud to announce and welcome the addition of James Tan and his company Digital Confectioners to the Thanatophobia project. James has taken over as lead programmer and our coding output, game flexibility and usability has increased significantly.
James is a game developer who specializes in Unreal Engine. Having used Unreal Engine for the last 12 years, he believes that every game genre can be created in Unreal Engine. He has been involved in almost every field of game development such as animation, level design, technical art, 3D modelling, 2D texturing and programming. He is currently working for Epic Games as a documentation writer and on other Unreal Engine based projects outside of Epic Games. He has a Bachelor of Pharmacy degree from Otago University and occasionally practices as a pharmacist.
We at Death Knell Games are very excited for this new partnership, and are enjoying a fun and productive development process for Thanatophobia.
In other news, Death Knell Games also sees the addition of Jonathan Saunders joining the modelling team. Jonathan "Joe" Saunders graduated from University with a first class honours degree in computing in 2011 and has since been working on various game projects and educational games since. We can see that he has the abilities, eye for detail and true grit and determination to help the art department reach it's goals in terms of style, genre and atmosphere.
That's all for now. Thanks for reading and don't forget to "watch" us if you're using IndieDB, or like and share if you're using FaceBook.
Many thanks
John