Here is some news about the doctor, riding a horse with the Queen Elizabeth. No real mini game plan (altough it has been said we shall make something like 'press button to avoid the princess to hit the tardis doors')
This short scene will include references to Reinette (a princess that Tenth Doctor had fallen in love with). And jalousy that never been shown between Elizabeth and Reinette.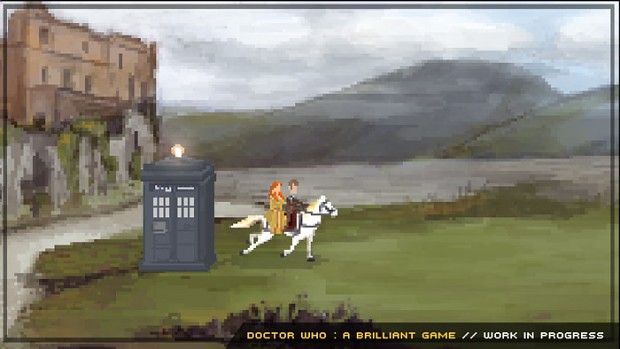 These will be followed with picnic Scene or, depending on youre choice, rabbit scene :
How can't you think of dozens of mini games that can be made from that scene !
Then, here is some sneak peek of the first badwolf mini game. The original cube (called 'the moment') was a good start to make other minigames, since every face is different. But for delay purpose, we choose more variety with more scenes, and less mini games per scene) :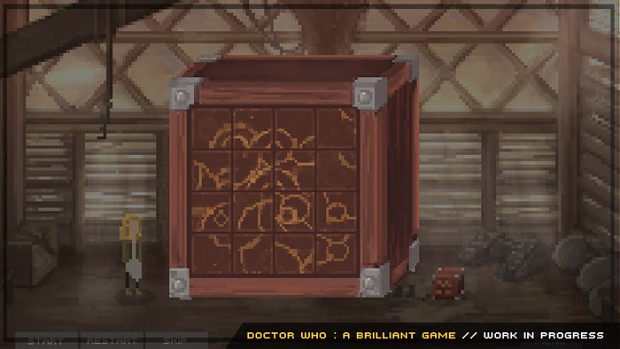 And the scene concepts. With a rejected point a view (face view, pretty, but now working with the other scenes configuration) :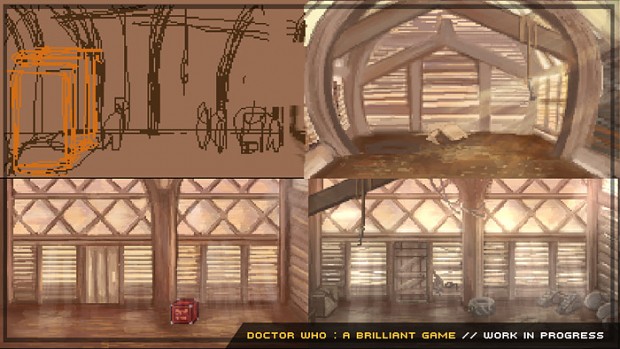 That's all for today, see you in two days !