Round two, and a load of bug fixes and updates for EvoCore!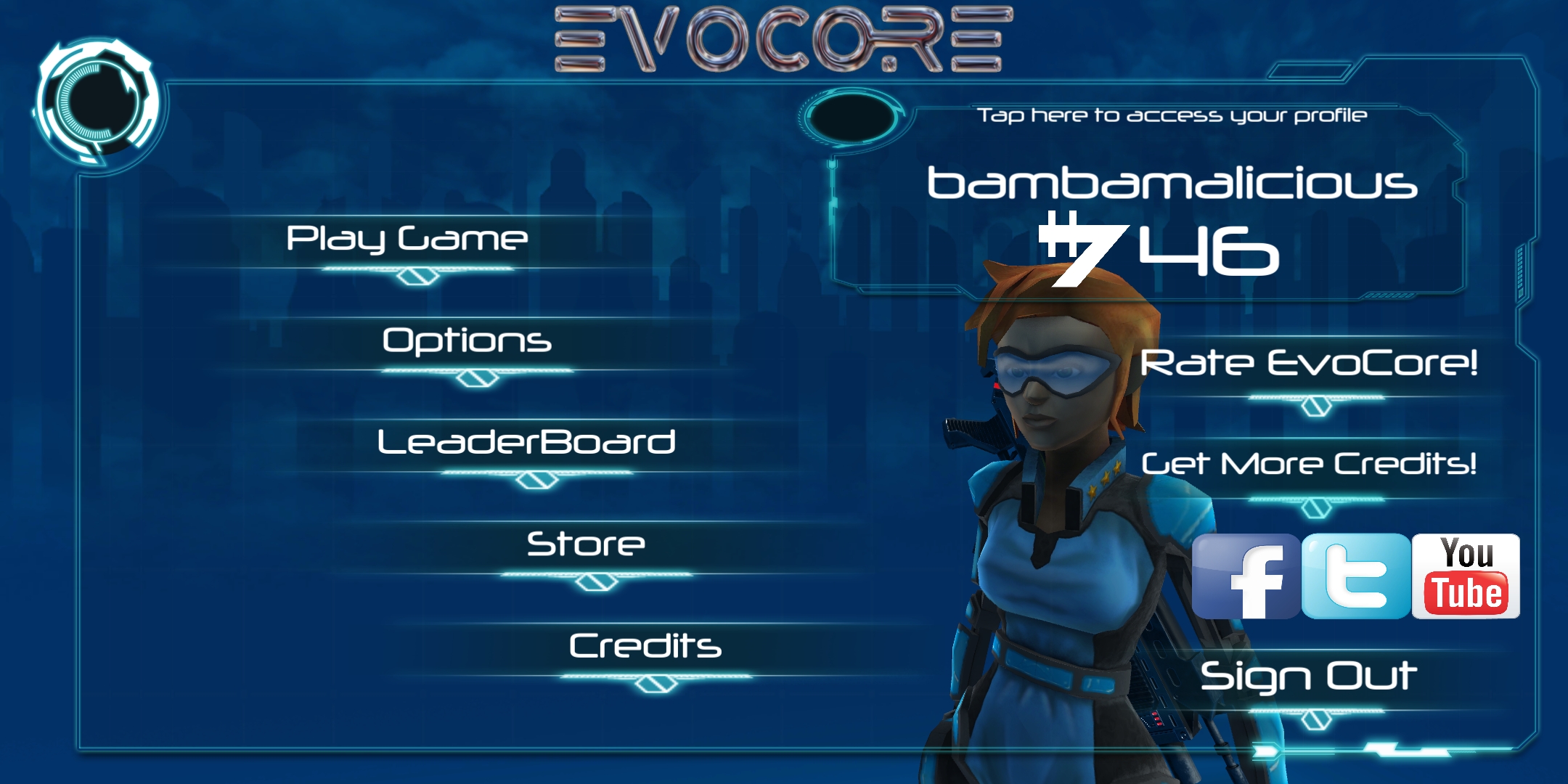 First up, the menu has seen a refresh! Ratings link is on (Although not rewarded, as per Googles terms of service!), and the options to earn a few more credits through advertising (Completely optional!!) Furthermore to these a password reset option is now available on the login screen... and the register screen has a back button! (Oops.)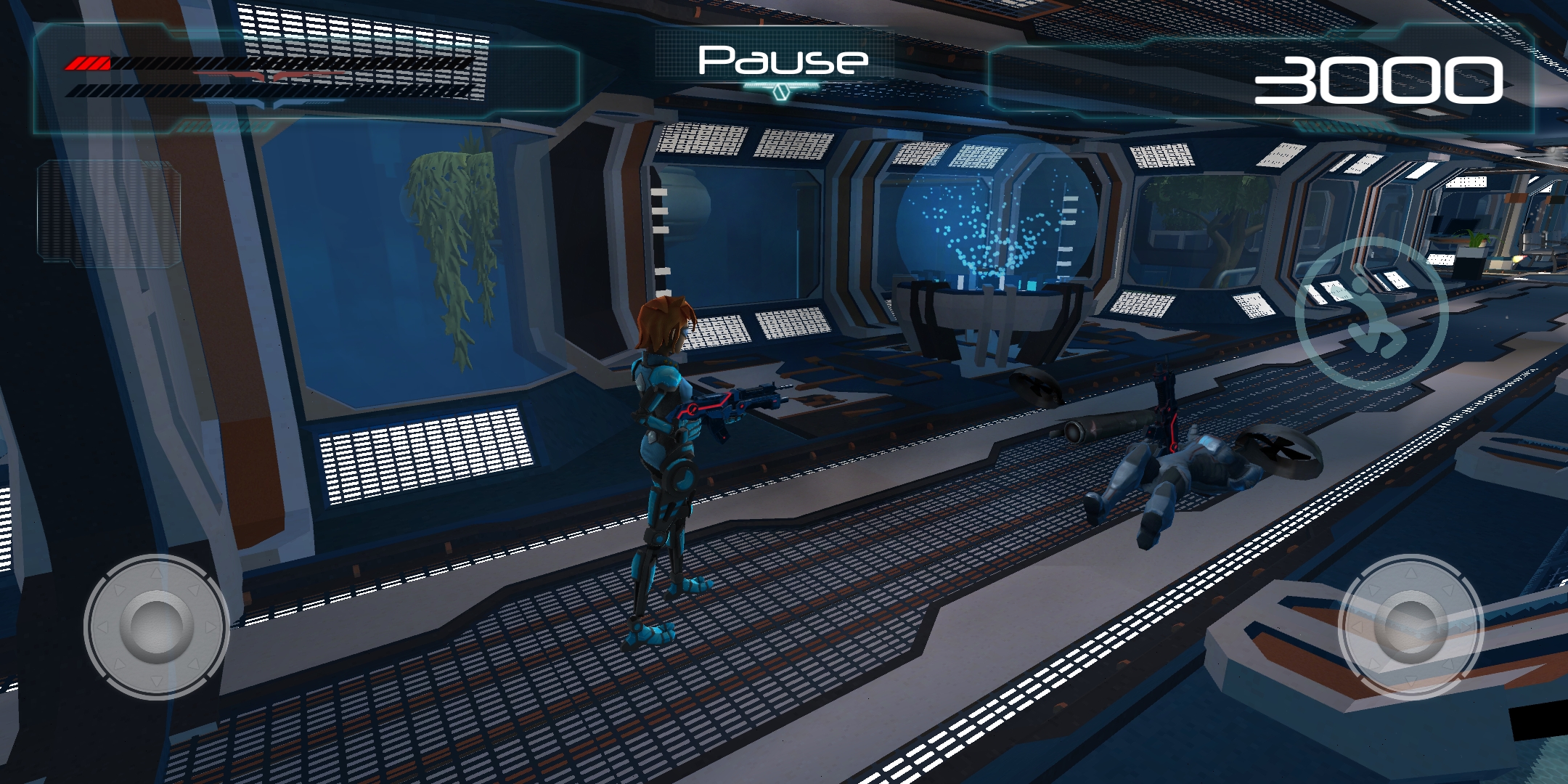 In game then, I've fixed an issue with some of the colliders not working on the first area in game, and removed the blockers on the wall on the interior areas. Visibility, as shown in the picture above is vastly improved. I've added a couple of small extra rooms to these areas as well to boost the variety a little more. Some more complex areas are in the works and will be released to the Beta stream first!
Enemies have seen the flier fully added... although I seem to have introduced a new bug thanks to their death animation, a Quick fix will be deployed for that one!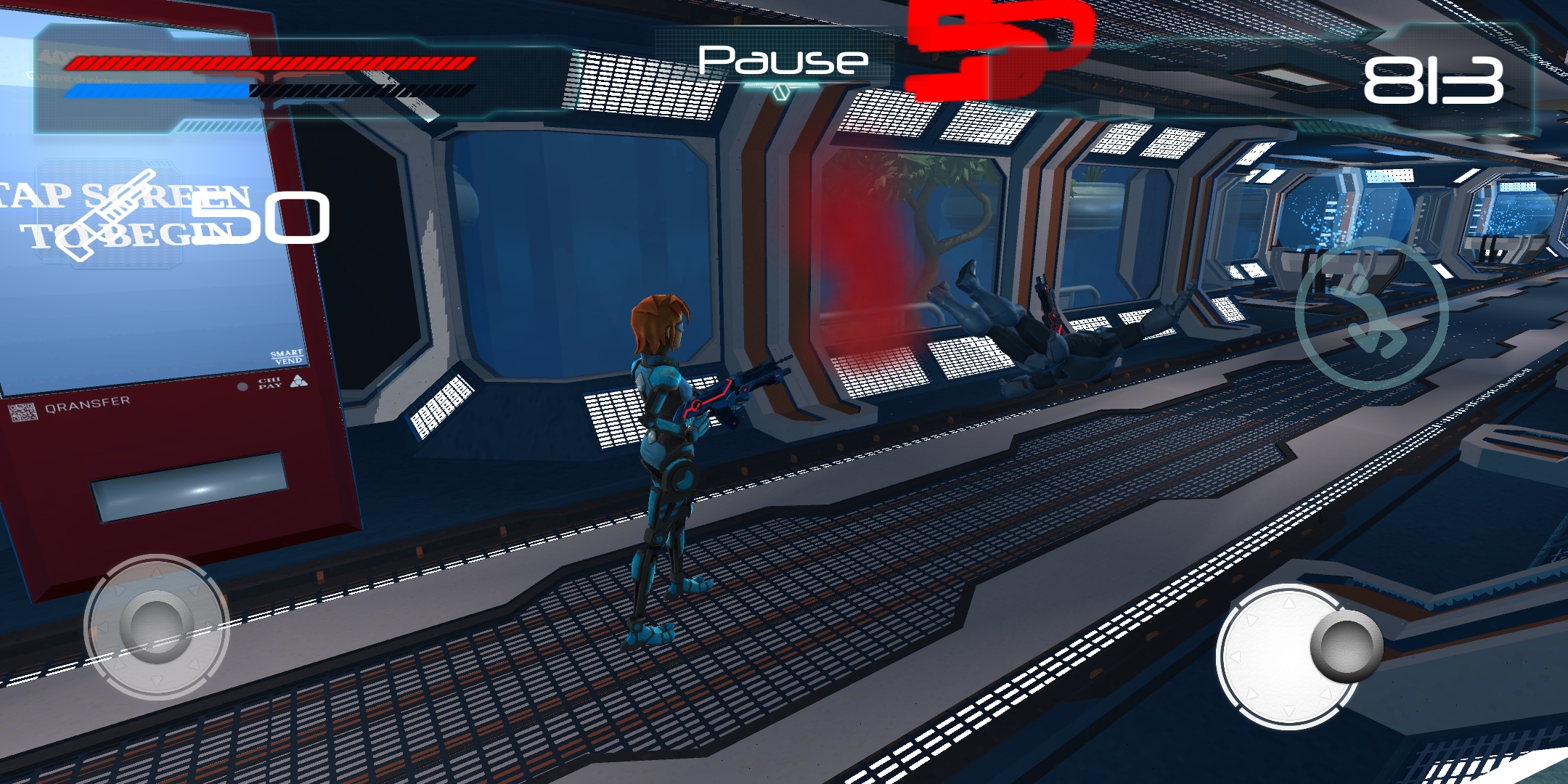 To close then, things are progressing nicely, a huge thank you to everyone reporting bugs and the leaderboard is starting to look competitive! As before, the link to Google Play is there...


Oh I almost forgot... We also have launched on SlideME and Amazon App Store if Google Play isn't your thing!!!