Hey all! This is the first entry in a new series of Ether One updates that are going to chronicle the development of the game from its current position through to final release.This post in particular is going to be an update on Ether One and the impact that White Paper Games recent success has had, allowing us to move forward confidently with developing the title.
Firstly if you have not already heard, White Paper Games (the developer behind Ether One) received backing from Abertay Universities Prototype Fund grant scheme, gaining financial aid of £25K to build Ether One to a completed beta standard. This sort of aid has allowed us to move Ether Ones development into a lovely and creative studio environment as well as focus our creative ideas and spirit into getting this title out to you guys so you can finally play it. We have also had the great opportunity to hire a dedicated programmer for the team, allowing us to troubleshoot effectively fixing any issues with our game mechanics that we have. Keep your eyes peeled for a personal tour of our new workspace!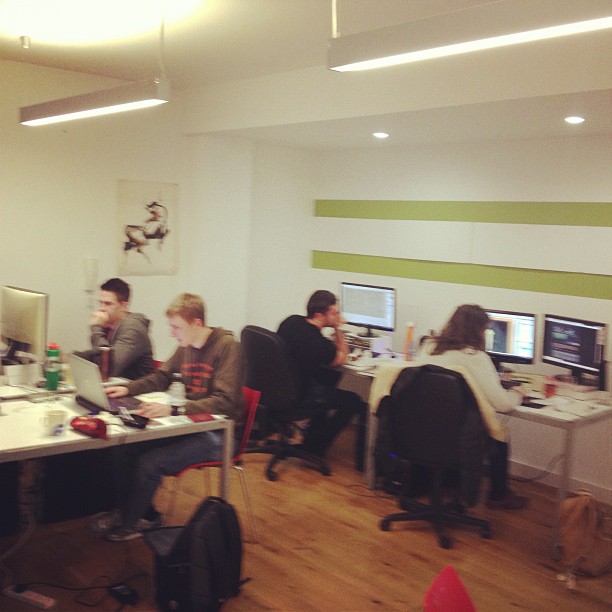 With this boost we have been hard at work refining our environments and game play whilst building up a detailed and comprehensive game play trailer that we are all very excited to show to the world. We are particularly excited as we feel you guys will be delighted by the depth of game play as well as the way that the story is unfolded and the ways you can interact with it.
We have a core Milestone at the end of October that we are incredibly confident that we will hit and hopefully we will be releasing our detailed Game Play trailer shortly afterwards.
Until then we have a couple of new in-game screenshots from Ether One below for you to look at.
So thanks for checking out this post and we will be getting more info to you guys soon.
Much love,
The White Paper Games team.