Hi everyone,
A new arena was created for eternal glory! It's a mix between some steampunk elements and a garden area. Also this map adds a new feature to the game: automated turrets.
We decided to create a map with lots of turning gears to make a lively area. But instead of using rust and steam, we choose to combine it with gardens, hedges and old stones to have a more welcoming atmosphere.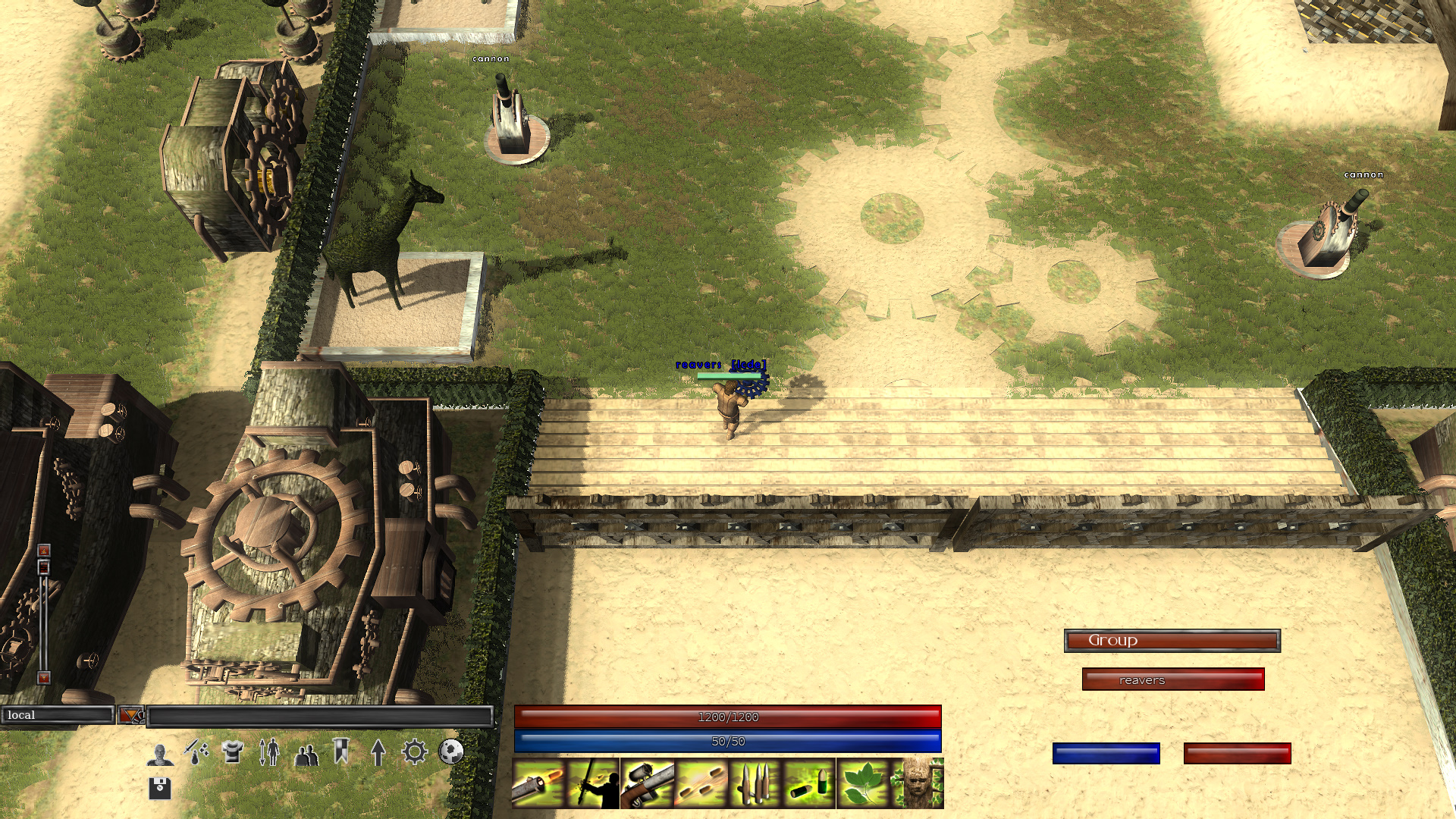 Also, a new feature was added to the game. In this map, there is one gear per team on the floor. When someone take it and bring in the right place, the cannons are brought under the control of his team.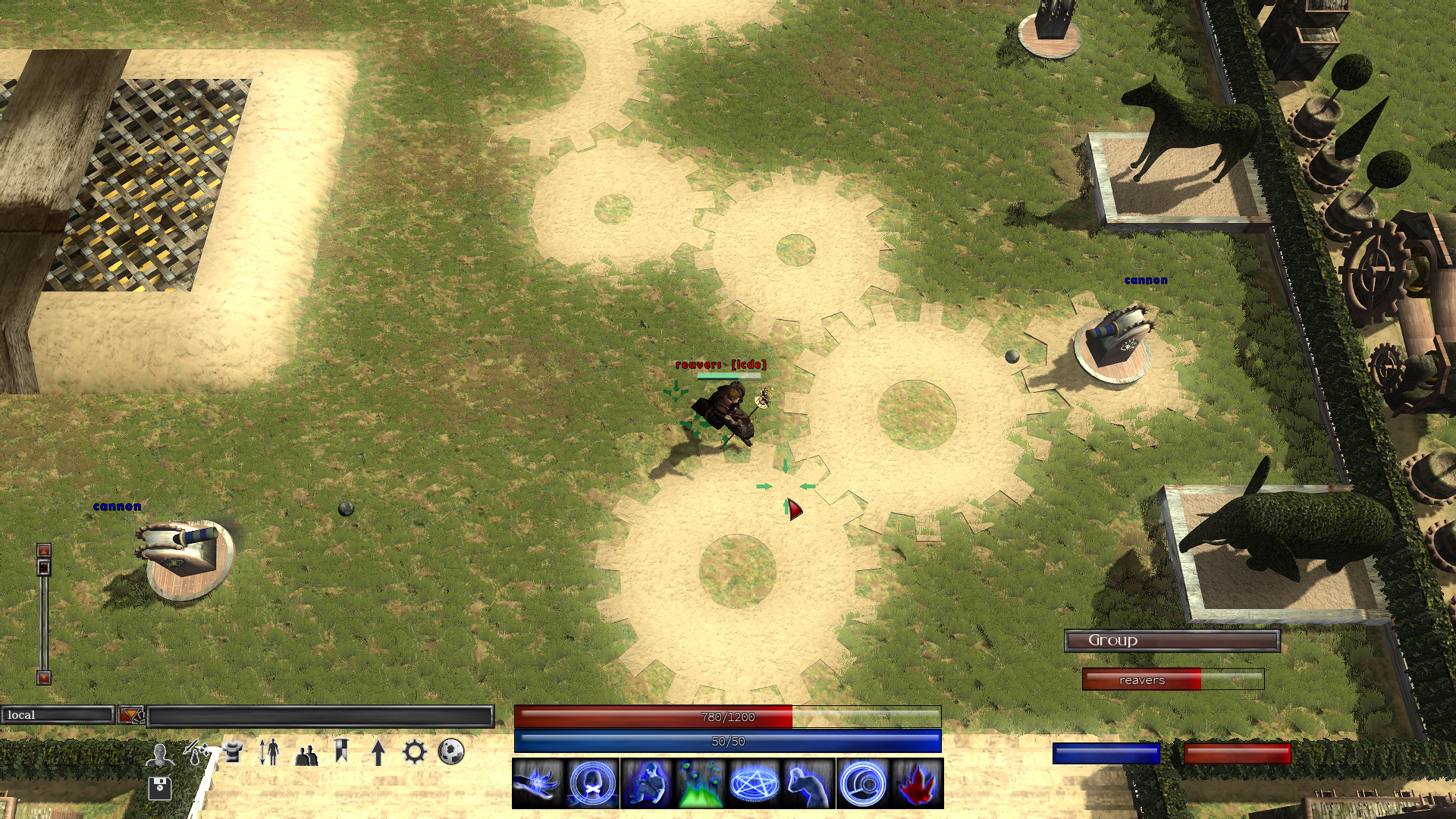 Thank you for your attention!