The development was slowed for a while, but it's back in force with new content. Indeed, a new map and not less than 24 skills were added to the game.
The new map brings with it a new biome, a canyon/desert environment. Here is a screenshot of it:
Also, we decided to create new original skills, especially for the hunter and the wizard classes. 24 skills were made to achieve that goal: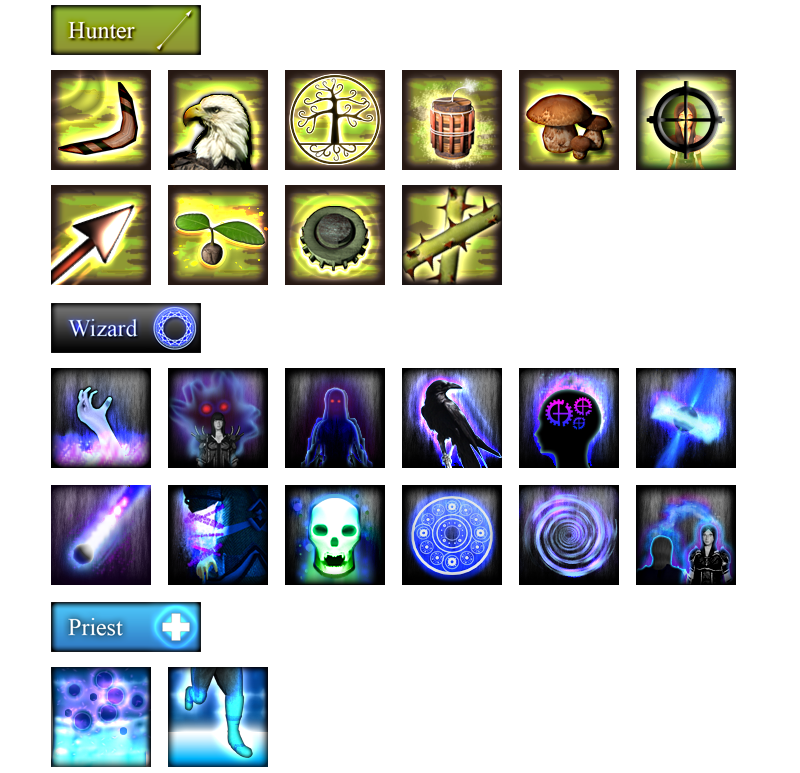 Now, the development of Eternal Glory will take a different turn. We will put the finishing touches to each map to improve the overall graphics of the game.
Thank you for your attention!