𝕱inally, Escudo's is finished and fully playable.


I just spent nearly 3 weeks going over 48 of her sprites to provide her with every layer for every part that needs coloring. I've explained the process of layering in one of the previous articles so I won't go much into it here but a major difference this time is that I was working with 12 layers for Enro, which worked out well for him. Not so much for Escudo as she has a lot more details on her design, so I had to bump up the number to 16! This took an eternity to layer! I think 16 is a good number of layers for all characters. Any more layers and I'll be working on this game for eternity, especially since most characters are basic in design and only a few have such specific features.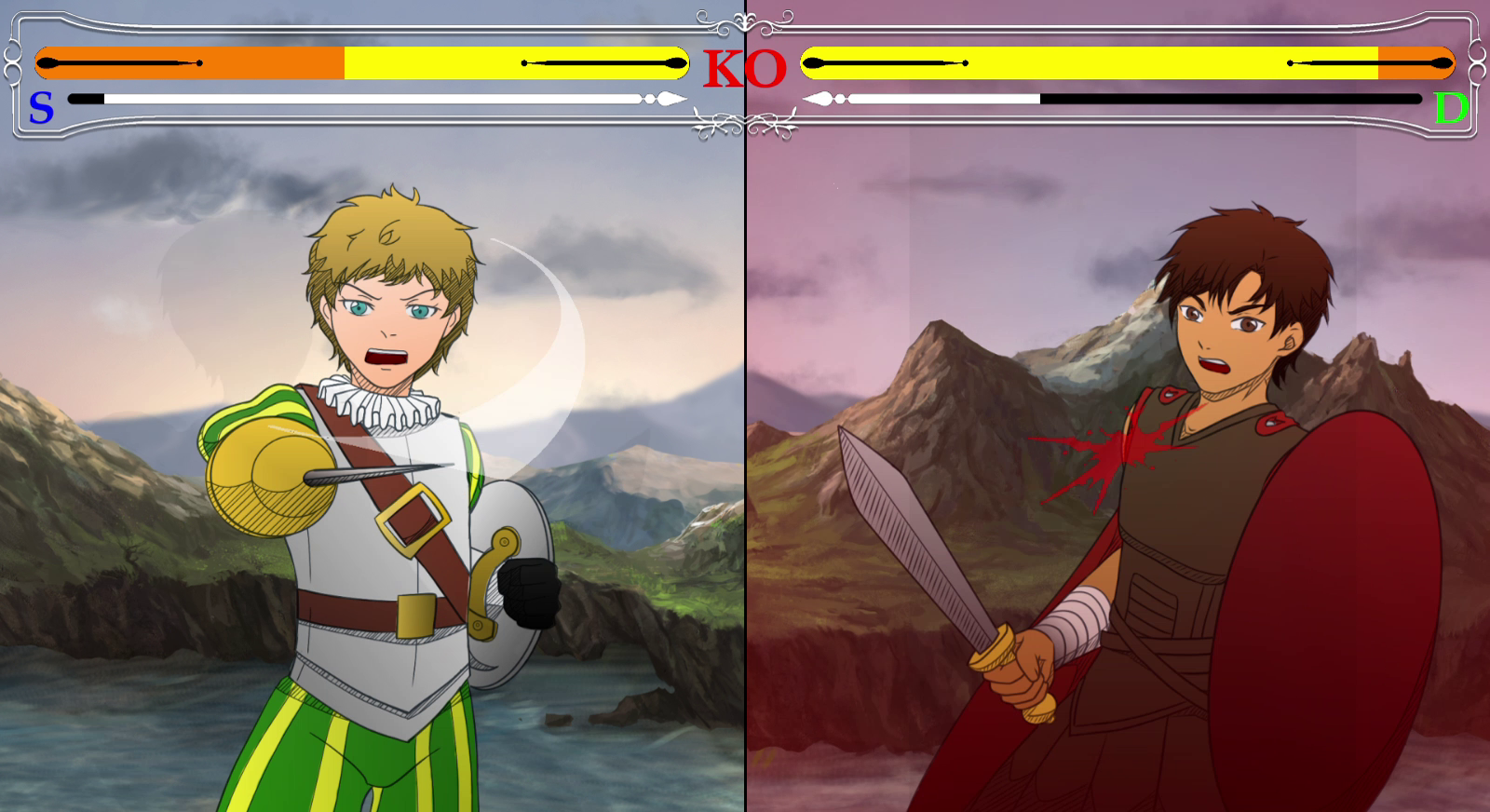 With the layers now finished, all that was left was to color Escudo, and thankfully that took a lot less to do thanks to the color editor. As mentioned before, there were originally 12 layers to work with, but since Escudo has 16 layers, I had to update the code to provide the estra 4 layers. Had a bit of trouble trying to figure this out since it's been a while since I touched the color editor, but thankfully everything was organized enough that I managed to update the editor in just a day, and thus Escudo now has her default color palettes.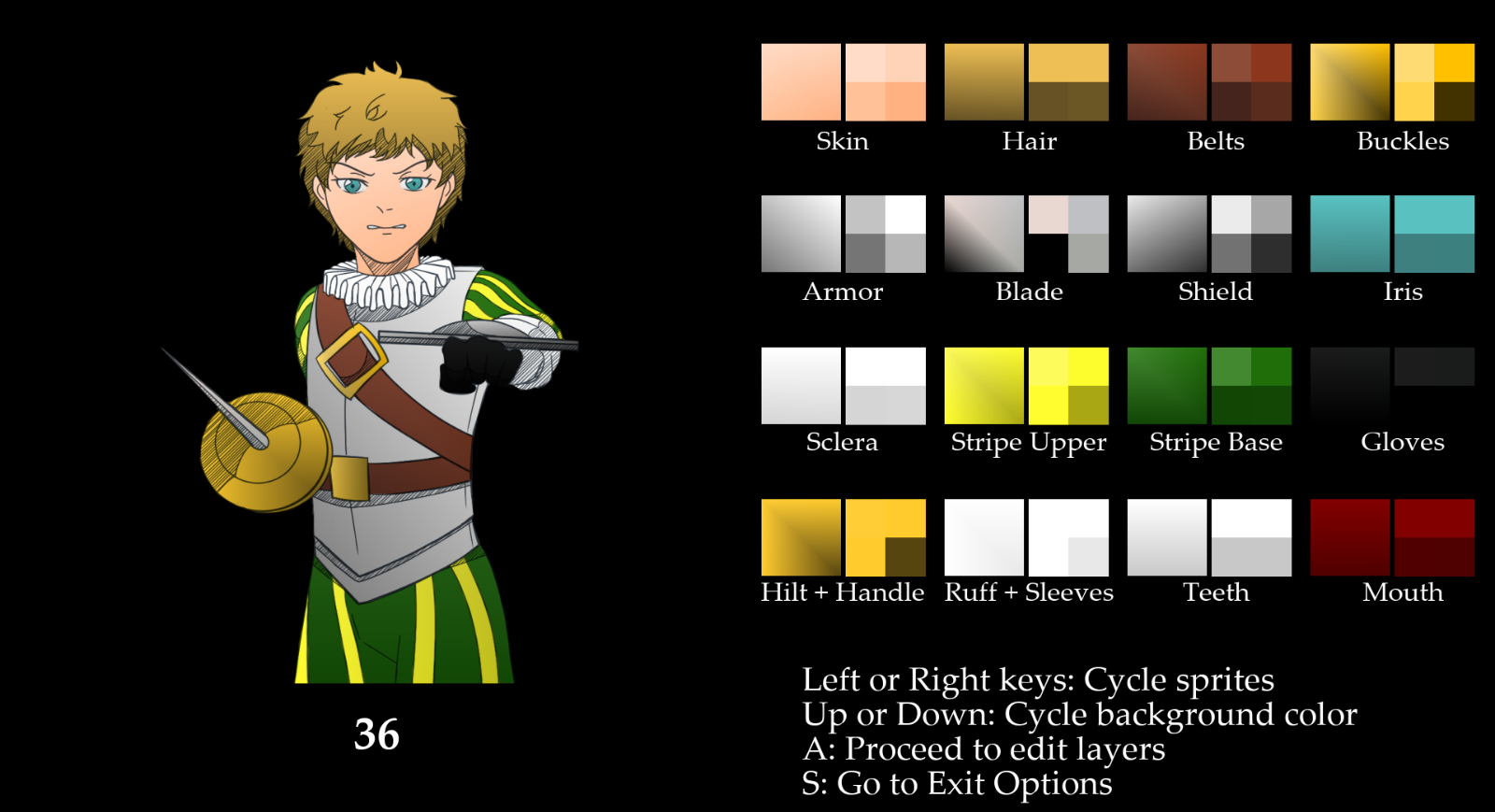 Unfortunately, the layering has caused such a delay that the demo is now slated to be released on August. I really believed that I was going to release the demo this time but I could not imagine that layering would take this long. In the future, I am going to remember how much time layering takes and take it into account the next time I have to layer. But as it stands, there is still just so much to do that it isn't going to be done anytime soon. The tasks I outlined in an earlier post still need to be, not only finished, but tested as well.
So please be patient as the game continues to be developed.

If you like what you see, then follow the project on the Toolkitz Discord. More constant updates are available there. There will soon be a dedicated server for this project alone when the demo arrives but for now you can get constant updates on the Child Arms section. You can also get less frequent updates on the Facebook and Twitter page. Finally, the beta is still available to download on the itch.io page, which will be available until the new demo arrives.